D&I Policy
Our
D&I Policy
reaffirms our commitment to creating an inclusive and supportive working environment for all our employees regardless of age, gender or gender reassignment, sex or sexual orientation, marital or family status, disability, race (including ethnic origin or nationality), and religious or political beliefs.
Our D&I Committee is chaired by our Director, Human Resources and reports to the Executive Committee ("EXCOM") on a quarterly basis. The D&I Committee's responsibilities include ensuring equal opportunities, advocating fair and bias-free processes for recruiting, developing and promoting our employees, and monitoring our success in achieving D&I in our workplaces. The D&I Committee also serves as a governing body to review grievances relating to discrimination.
As society evolves, so have the Company's D&I practices. In 2021, to recognise our ever-more diverse workplace, we introduced new policies on respect in the workplace, staff grievances and parental leave. These new policies help foster an inclusive and supportive working environment for all our people by creating an environment where people feel comfortable and able to reach their full potential. In turn, this produces a workplace without harassment and bullying, and in which there are proper procedures to ensure that grievances and complaints are dealt with effectively, fairly and efficiently.
Respect in the Workplace Policy
Our
Respect in the Workplace Policy
aims to ensure that all our people are treated, and treat others, with dignity and respect. It outlines Swire Properties' expectation that our people contribute to an environment of trust and respect and conduct themselves in a manner which is not offensive, or reasonably perceived by others to be offensive, and which takes due account of the diversity of others' backgrounds, cultural values and beliefs. Behaviour which does not adhere to this policy will not be tolerated and will lead to disciplinary action being taken, up to and including dismissal.
Parental Leave Policy and Guidelines
Our
Parental Leave Policy and Guidelines
demonstrates Swire Properties' commitment to supporting our employees when they start or grow their families, and our commitment to removing bias in the workplace. We recognise that there are many different types of family units, and we challenge the view that childcare is solely a female responsibility. Ultimately, we want our people to pursue fulfilling and successful careers while raising children. Providing appropriate levels of parental leave is key to this aim. The policy recognises all parents regardless of their gender or sexual orientation, how they became parents (whether by natural birth, surrogacy or adoption), and the nature or existence of a family unit.
Flexible Working Policy Initiative
Our Flexible Working Policy was launched in mid-2019. We introduced the Staggered Working Hours initiative to allow employees to arrive or leave the office at flexible times provided they are present during specified core working hours. Employees are able to balance their work with their personal commitments, helping advance our goal of building a more people-centric workplace culture. We believe that staggered working hours empower our employees to be more creative and productive.
To augment this policy, we also launched the Sabbatical Leave Policy in January 2020. Sabbaticals allow an employee an extended period away from work, during which time they may recharge themselves, adjust to any life transitions, dedicate time to family matters, or develop their skillsets in various areas. Although this is unpaid leave, employees on sabbatical still enjoy selected staff benefits such as annual leave, medical, training and the use of recreation facilities.
Throughout the COVID-19 pandemic, we have continuously initiated other working alternatives across our offices, including distributed work, work-from-home and telecommuting arrangements. These policies vary according to need and geography.
Female Representation in the Workforce
(as at 31 December 2022)
40.2%
of workforce are female
Percentage of Senior Management Positions Held by Women
(as at 31 December 2022)
38.3%
of senior management positions held by women
Gender pay ratio (female to male)
1: 0.92
*In 2022, gender pay ratio is calculated based on a non-weighed average methodology.
Chief Executive pay to Employee Pay Ratio
24.5: 1
*Calculated as the ratio between the total annual compensation of the Chief Executive and the mean employee compensation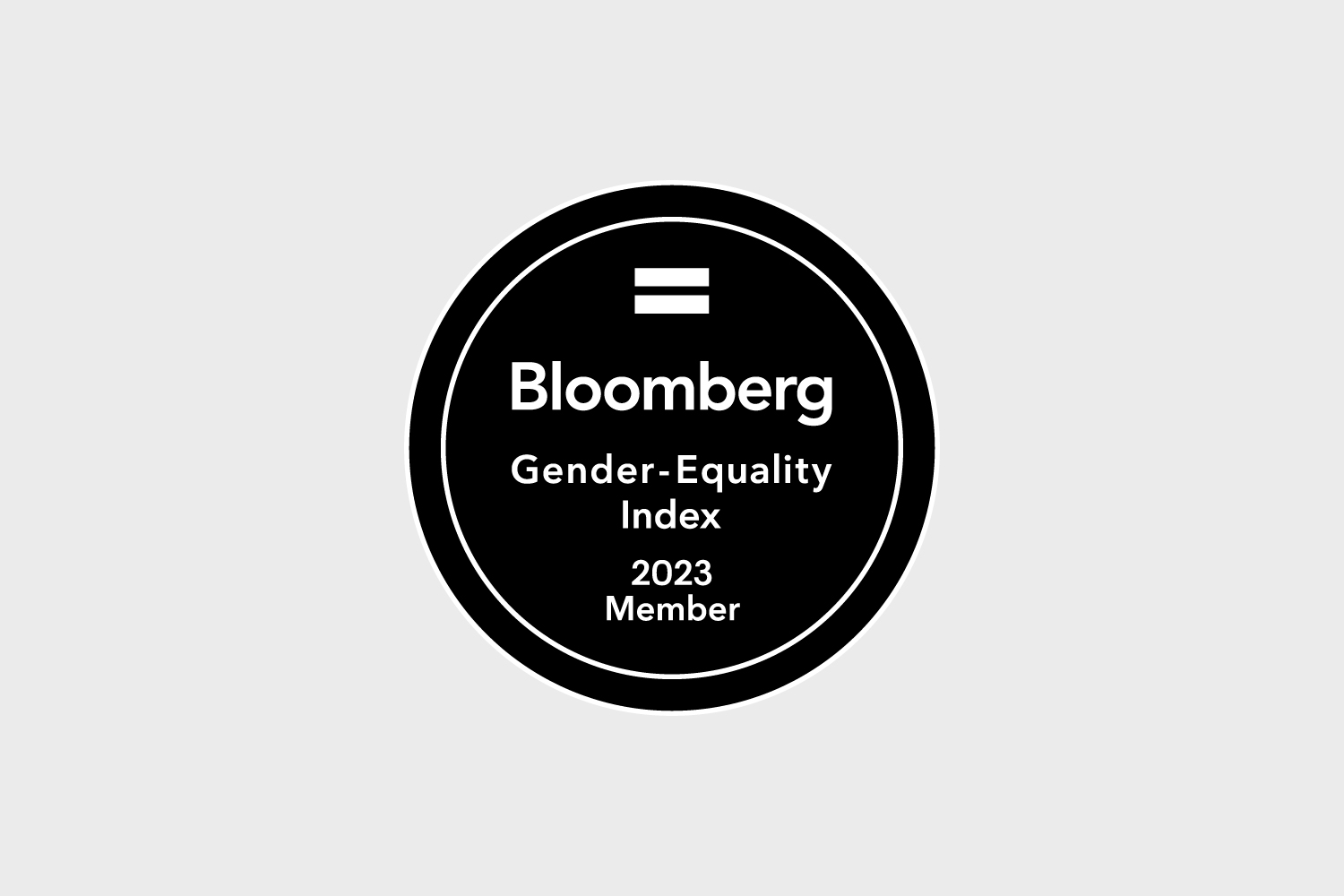 Swire Properties listed on the Bloomberg Gender-Equality Index for the first time
This year, Swire Properties began disclosing against the Bloomberg Gender-Equality Index ("GEI"), securing a position on the 2023 Bloomberg GEI list. The index includes 484 companies across 11 sectors from 45 countries. Of the five Hong Kong companies listed on this year's index, three of them are Swire companies: Swire Properties, Swire Pacific and Cathay Pacific.
This achievement reflects our dedication to advancing gender equality in the workplace. We have worked, and will continue to work, towards fostering an inclusive and supportive working environment for all our people by creating an environment where everyone feels comfortable and able to reach their full potential. This year, we developed targets around gender balance, seeking to maintain a workplace female representation of no less than 40%. In 2022, 40.2% of our workforce was female, with 38.3% of senior management positions held by women. Our gender pay ratio is very close to full equality, with the ratio being 1:0.98 (female to male) in 2022.
The GEI is a modified market capitalisation-weighted index developed to gauge the performance of public companies in terms of gender-related data reporting. The index measures gender equality across five pillars: the leadership and talent pipeline, equal pay and gender pay parity, inclusive culture, anti-sexual harassment policies, and external branding.
Swire Group Diversity and Inclusion Survey 2022
In 2022, Swire Properties took part in the Swire Group's second annual D&I survey. The survey allows the company to garner feedback on the diversity approach and identify opportunities to improve workplace inclusivity where our employees can thrive and succeed regardless of age, gender, gender identity, disability, ethnicity, sexual orientation and other characteristics.
The objectives of the survey were to understand the extent to which our people feel the Company has an inclusive work environment where ideas and voices are heard, supported and respected, and to collect demographic data to better understand our workforce and ensure our D&I strategies and initiatives are inclusive and accessible to all groups. This survey will help us shape and refine our D&I policy and strategies on an ongoing basis.
The survey reached out to over 73% of our employees from our Hong Kong portfolio, Chinese Mainland portfolio and Hong Kong hotels, of which around 15% responded to the survey. Preliminary results revealed that:
89% of the respondents agreed that the Company values and respects a variety of ideas, perspectives and working styles.
86% of the respondents agreed that the Company has created an environment where people of diverse backgrounds can succeed.
87% of respondents agreed that the Company's senior leadership publicly supports and promotes diversity initiatives.
82% of respondents agreed that the Company's D&I-related policies and procedures are fairly enforced throughout the Company's operations.
The survey's demographic data revealed a number of workforce diversity indicators:
Around 93% of respondents self-identified as Chinese, followed by 2% as Other Asian, 1% as White, while 4% of respondents preferred not to answer.
At the management level, around 94% of respondents self-identified as Chinese, followed by 1% as Other Asian, 1% as White, 1% as Mixed and 3% of respondents preferred not to answer.
6% of respondents self-identified as LGBT+.
1% of respondents self-identified as having a disability.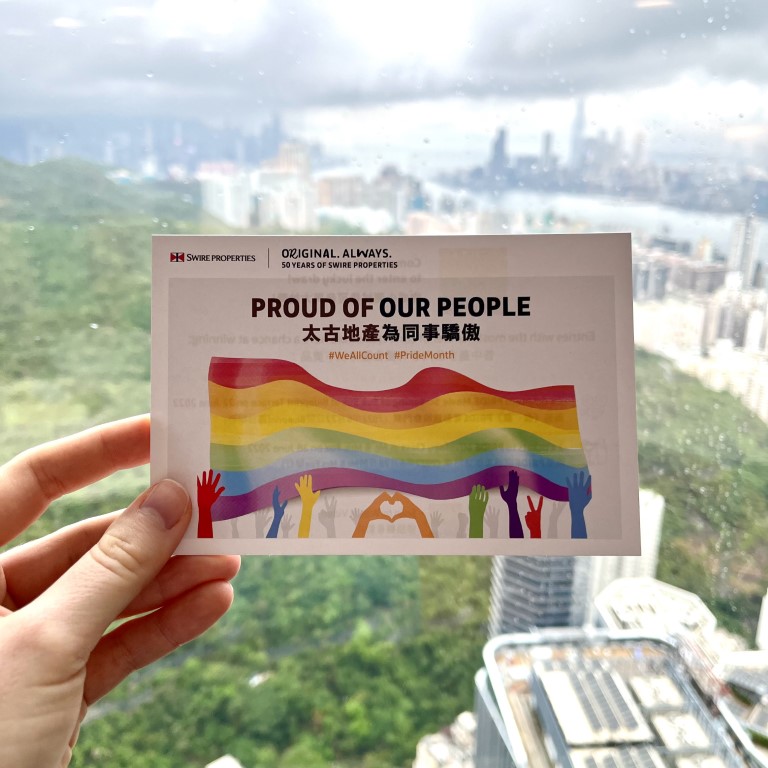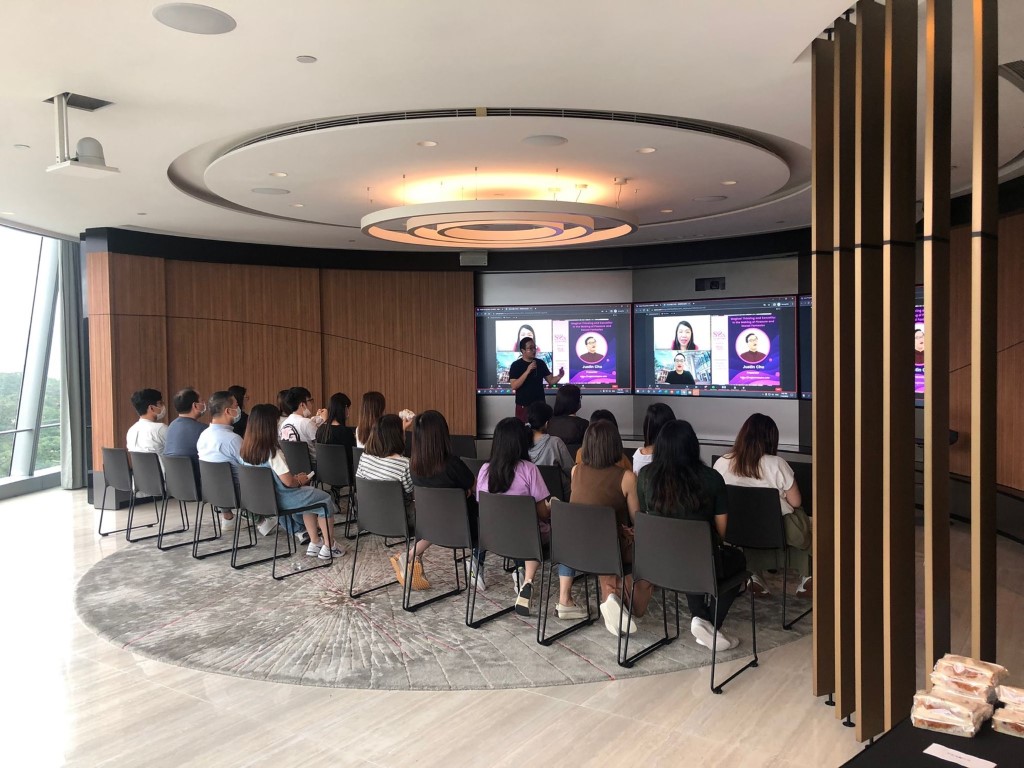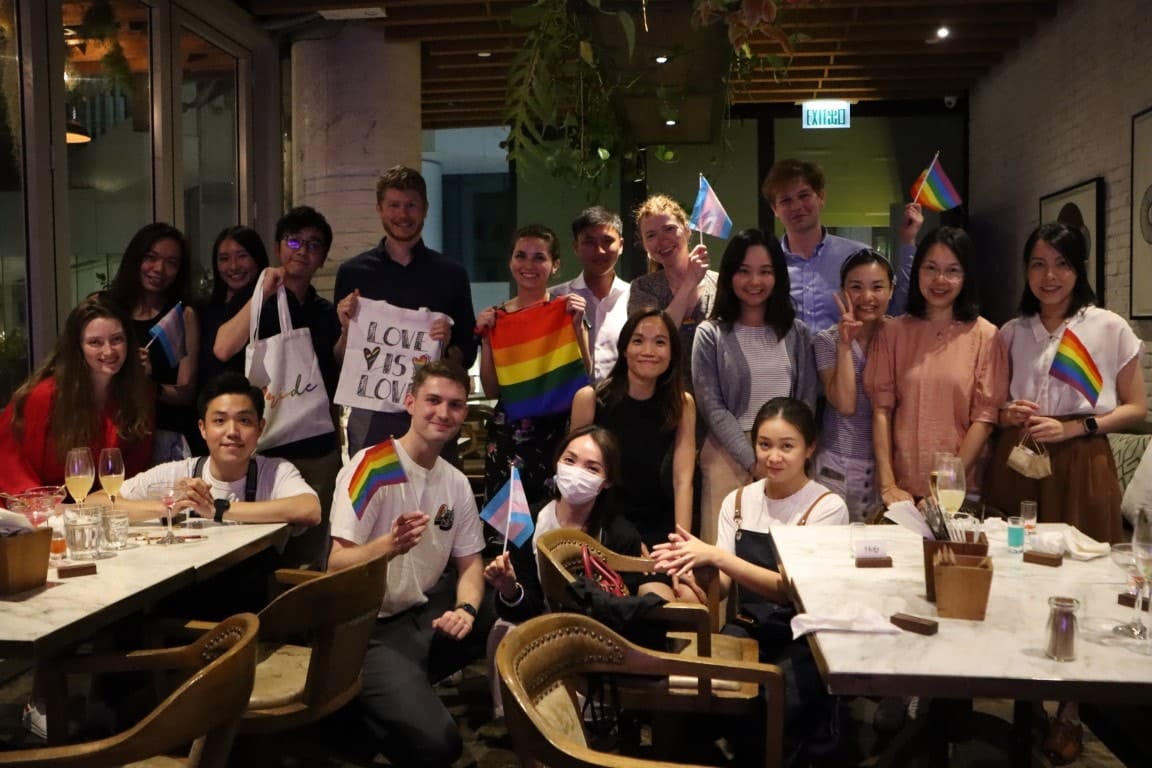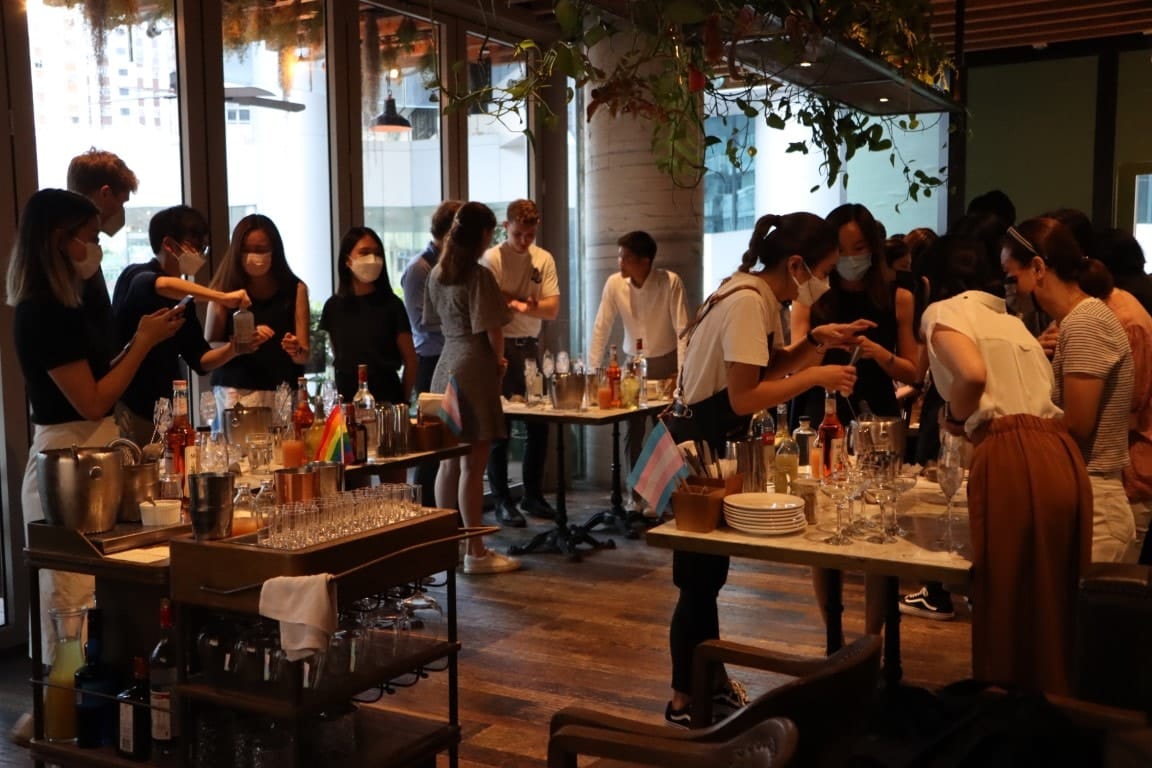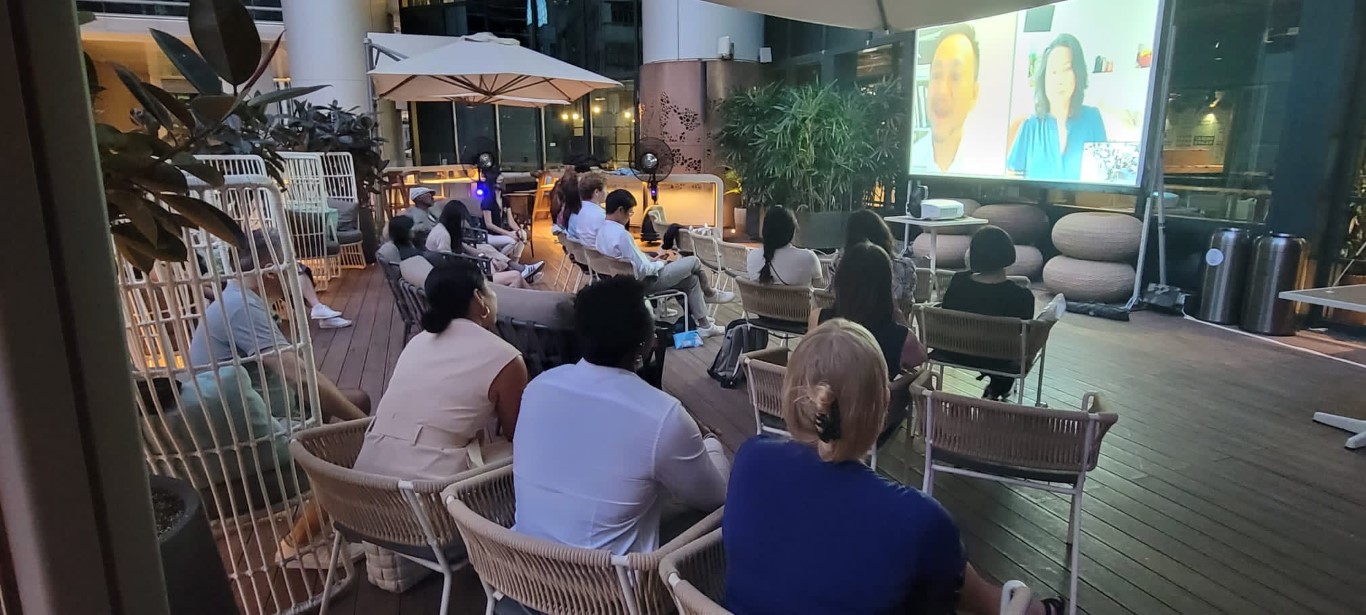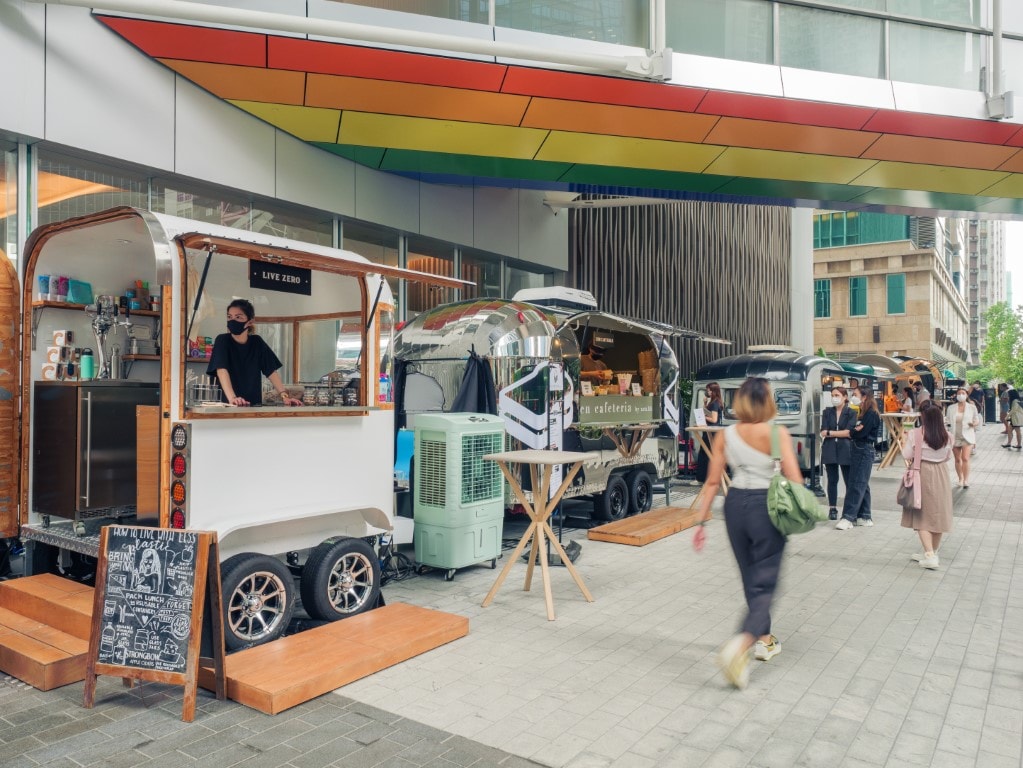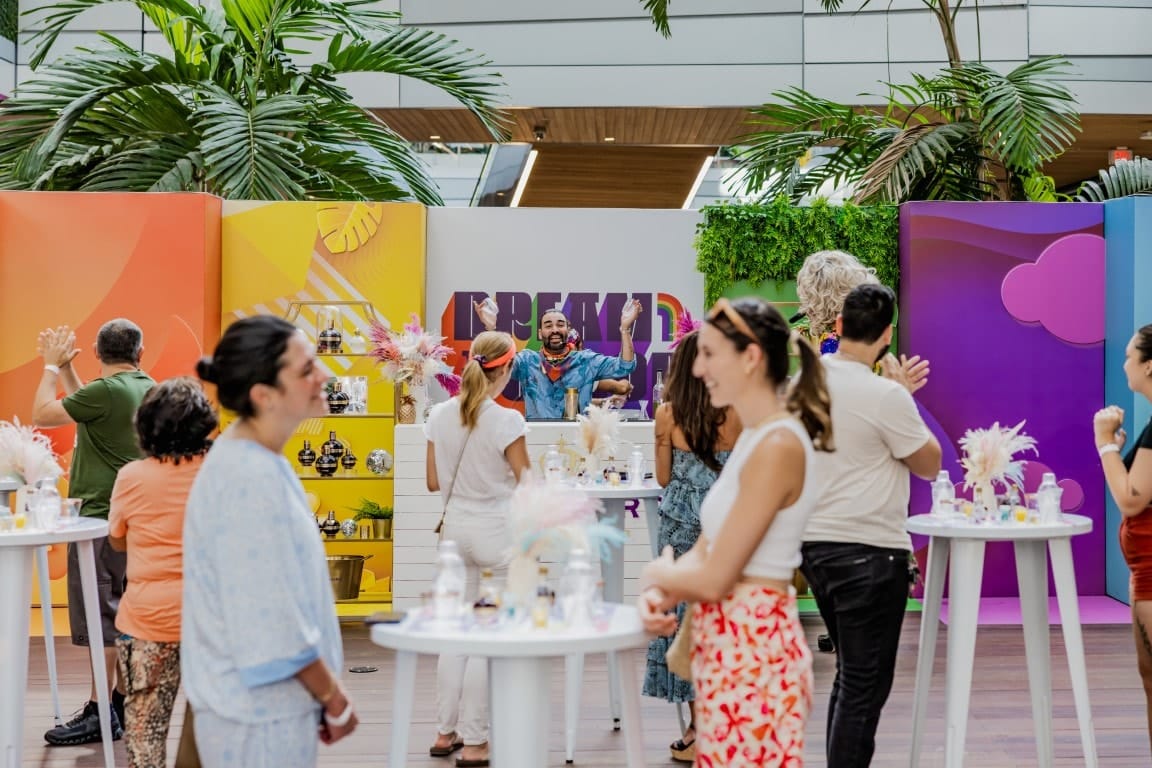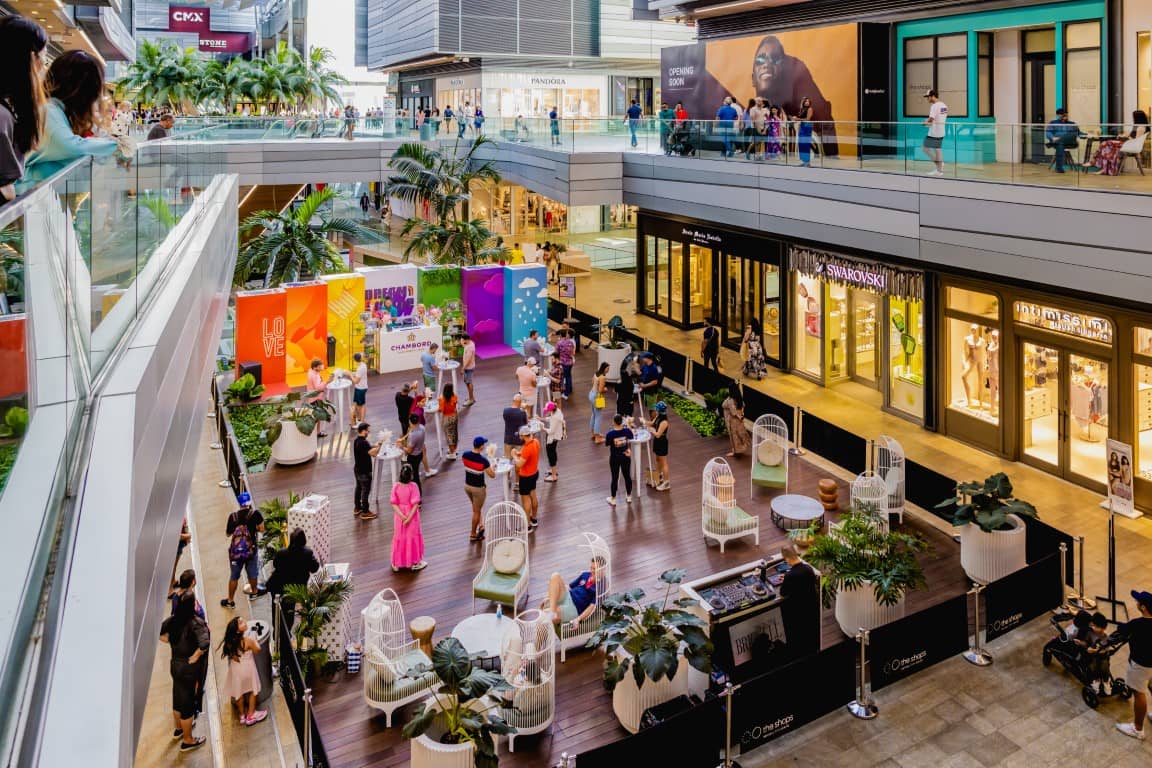 Pride Month
June 2022 marked Swire Properties' celebration of Pride Month, which "commemorates years of struggle for civil rights and the ongoing pursuit of equal justice under the law for the lesbian, gay, bisexual, transgender and queer community, as well as the accomplishments of LGBTQ individuals8". As we celebrate 50 years of success as a team, it is more important than ever that we foster an inclusive culture where our LGBTQ+ colleagues feel seen and safe in bringing their authentic selves to work.
To celebrate the month, our D&I Committee organised a calendar of special events. This began with the launch of our Pride 2022 video featuring our people, a set of Pride-themed Microsoft Teams backgrounds and a special-edition postcard with a rainbow QR code that took colleagues to a Pride mini-quiz.
A "lunch and learn" workshop on "Creating an LGBTQ+ Friendly Workplace" was led by a community sex educator who shared general misconceptions about sex and gender, advised on how to use inclusive language and support an LGBTQ+ friendly workplace, and talked about his own experiences of being queer in Hong Kong. An exclusive movie screening and a Pride-themed rainbow cocktail-making class held at our Mr & Mrs Fox restaurant rounded out the month's office-related events in Hong Kong.
The Upper House committed to donating 5% of the proceeds from a series of events and activities held during Pride Month to Hong Kong Marriage Equality. These events included a Pride cocktail event, themed Sunday Sessions, a drag evening, and more. The hotel extended this charitable initiative by continuing the 5% contribution to Hong Kong Marriage Equality from additional drag nights held through to the end of 2022.
Brickell City Centre ("BCC") in Miami hosted its second annual month-long "Pride at BCC" celebration in June 2022. Held in collaboration with various partners, Pride at BCC provided a safe space where guests were welcomed to celebrate our unique differences under the banner of equality. Events during the month included sponsored complimentary cocktail-making classes each weekend, classes hosted by drag queens from TV's "RuPaul's Drag Race", and storytelling seminars. The mall also highlighted retailers with their own equality-related stories to tell and partnered with the Miami-Dade Police Department and 14 other law enforcement agencies from Miami-Dade and Broward Counties. Pride-branded vehicles were paraded and on display at BCC, and officers were invited for a small celebration.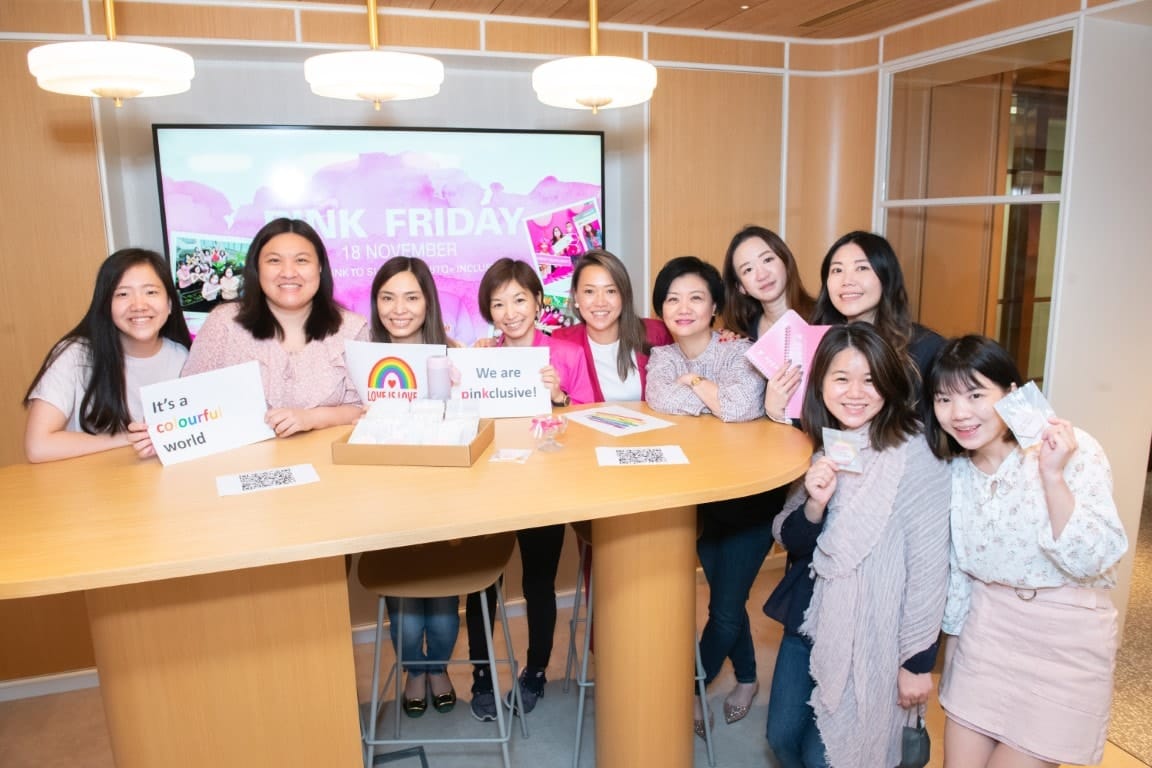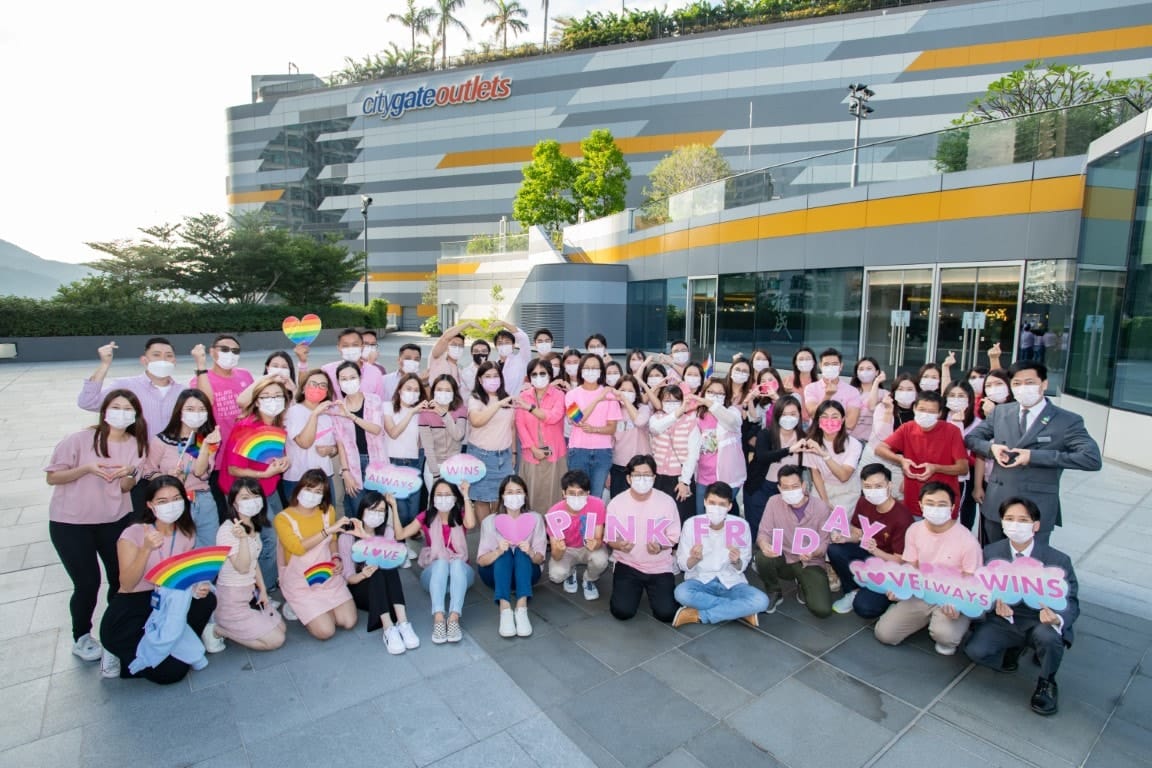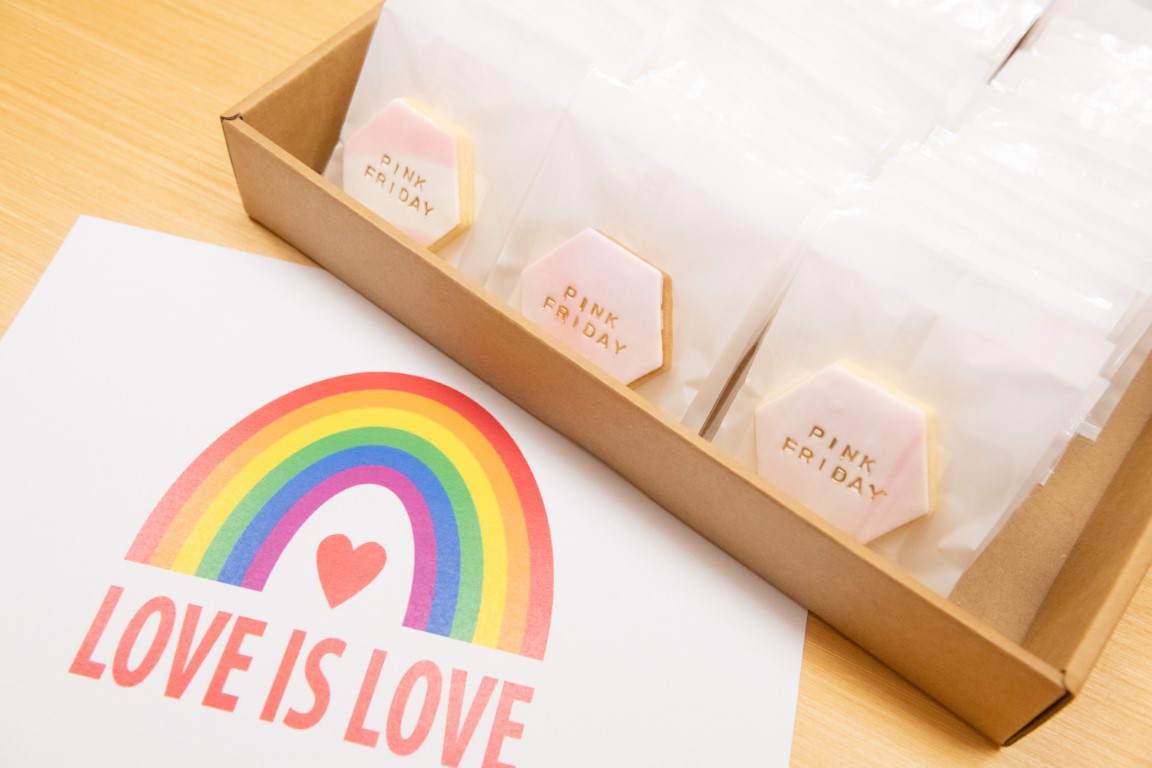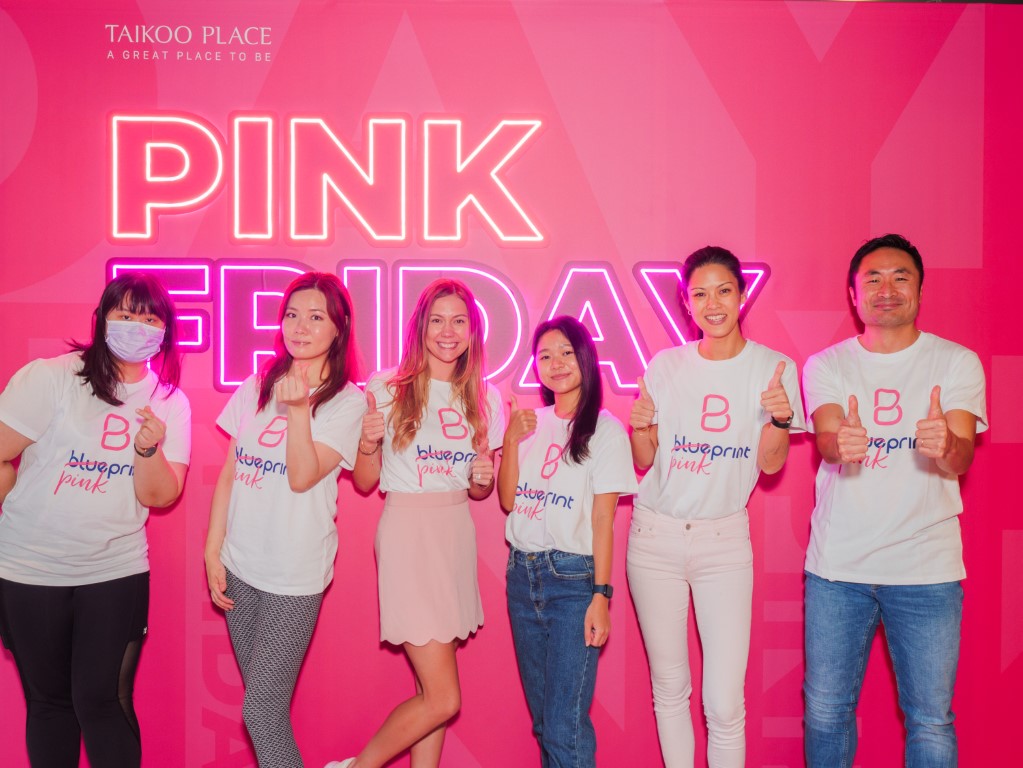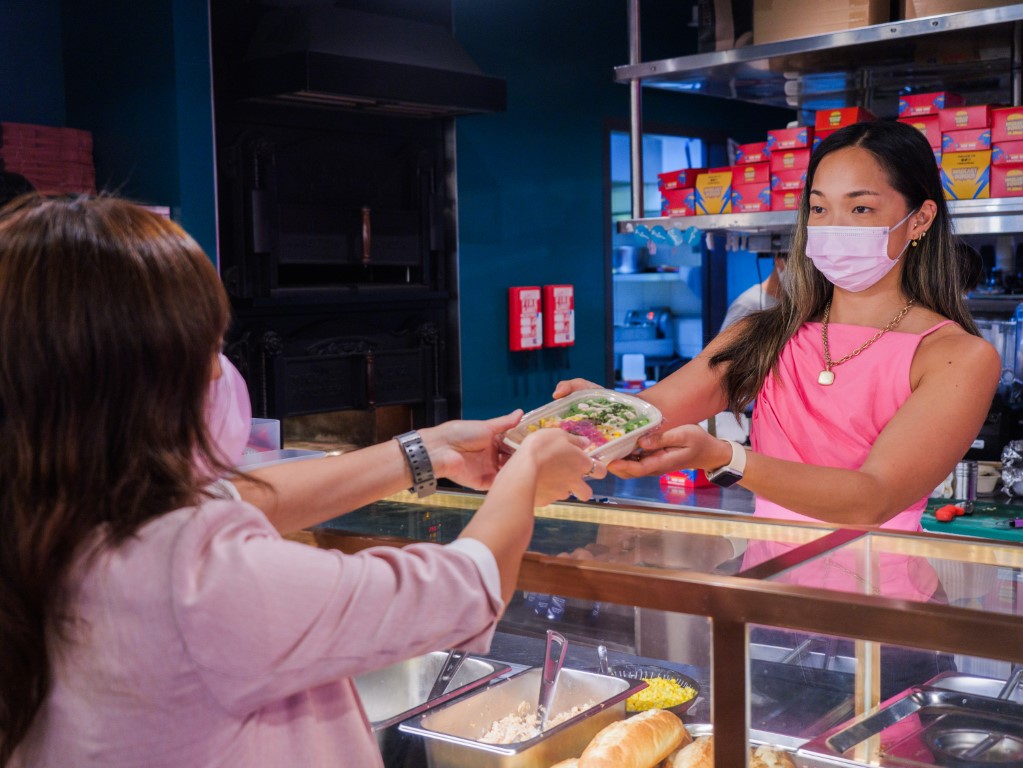 Pink Friday
Swire Properties' annual celebration of Pink Friday fell on 18 November. This multi-industry event takes place in workplaces across Hong Kong every year, aiming to show visible support for the LGBTQ+ community and celebrate the importance of inclusive and diverse workplaces.
At our offices, this year's event included a slogan competition, a Pink Friday quiz, a fair with an array of games booths and a best-dressed competition. Additionally, during the week, an F&B outlet at Blueprint offered a pink bento box special.
Empowering Women
Swire Properties' continues to empower women in the Company and in all areas of society gathered momentum in 2022. A host of initiatives and events across our portfolios underlined our commitment to advancing equality everywhere.
More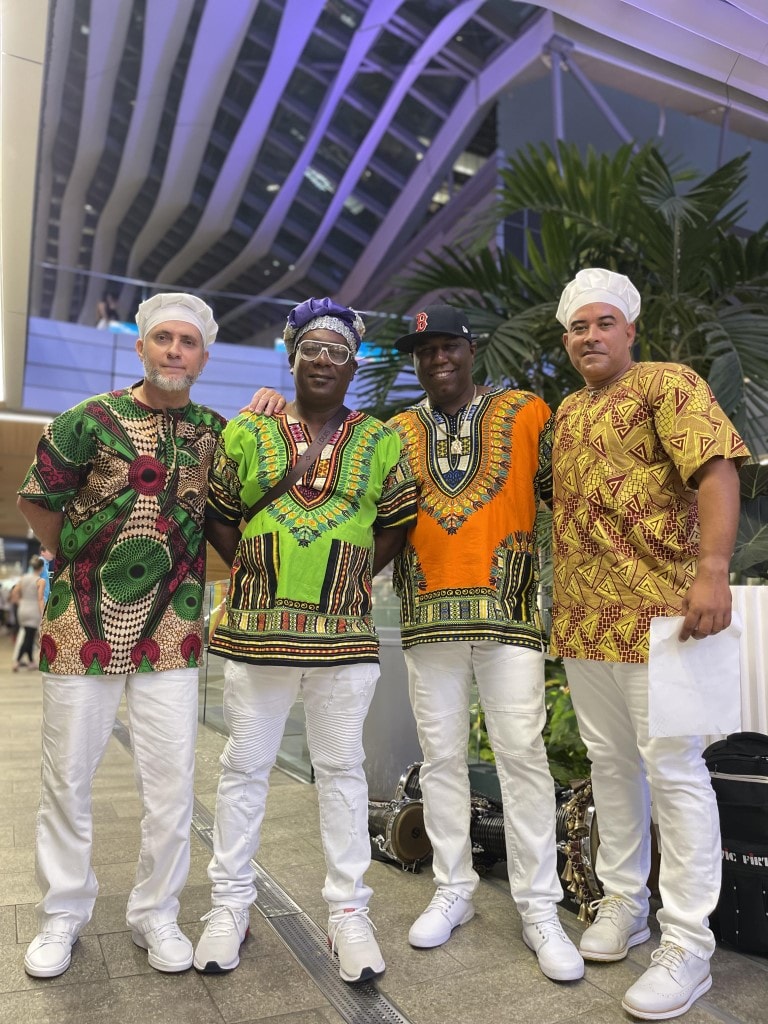 Celebrating Black History Month
For the first time, Brickell City Centre hosted a month-long celebration honouring Black History Month. Partnering with the South Florida People of Color organisation, the mall hosted a weekly performance art series honouring Black culture. Every Friday evening in February, the mall's Garden Deck was transformed into a performing arts centre which celebrated a different culture each week. Performances included singing, dancing and instrumental performances from cultures represented throughout Miami.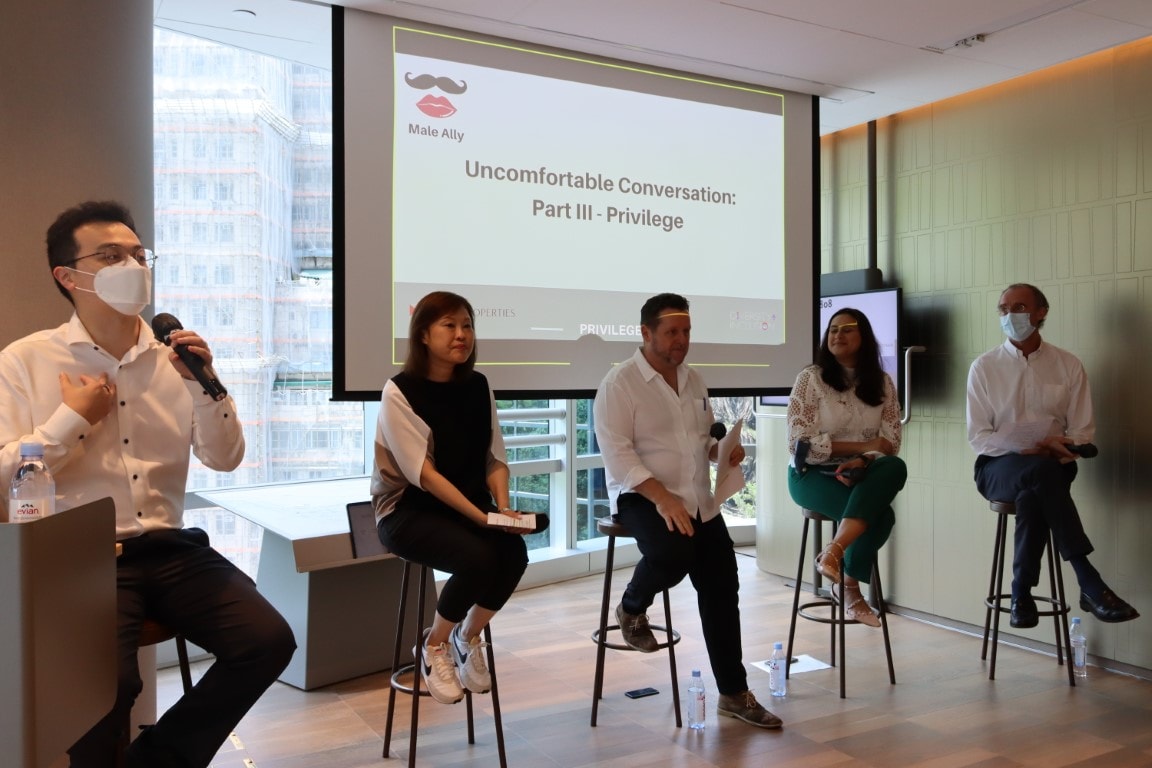 Employee Events
Numerous D&I-related events were held for our employees across our properties this year to increase awareness and share how they can make a positive change.
More
Board Diversity
Our
Board Diversity Policy
recognises the value of diversity in the composition of our Board and endorses the principle that our Board should cultivate a balance of skills and experience as well as a diversity of perspectives that are aligned with our business.
In 2022, we revised our policy to provide enhanced disclosure on policy ownership. The Nomination Committee has been delegated with the responsibility for the implementation and monitoring of this policy. This year, we introduced board diversity targets to monitor the implementation of the Board Diversity Policy. The target will guide us to develop strategies to improving the diversity across our Board. Performance will be published in our Company's annual reports and SD reports.
We are committed to maintain a 30% female representation on the Board. As at the end of 2022, 31% of the Board position are represented by women.
Board Diversity
(as at 31 December 2022)
By gender
Male
Female
2022
2021
2020
By age group
30 to 50 years old
Over 50 years old
2022
2021
2020
By local/non-local status
Local
Non-local
2022
2021
2020
By year of service
3 years or below
4 to 9 years
Over 9 years
2022
2021
2020
2022
2021
2020