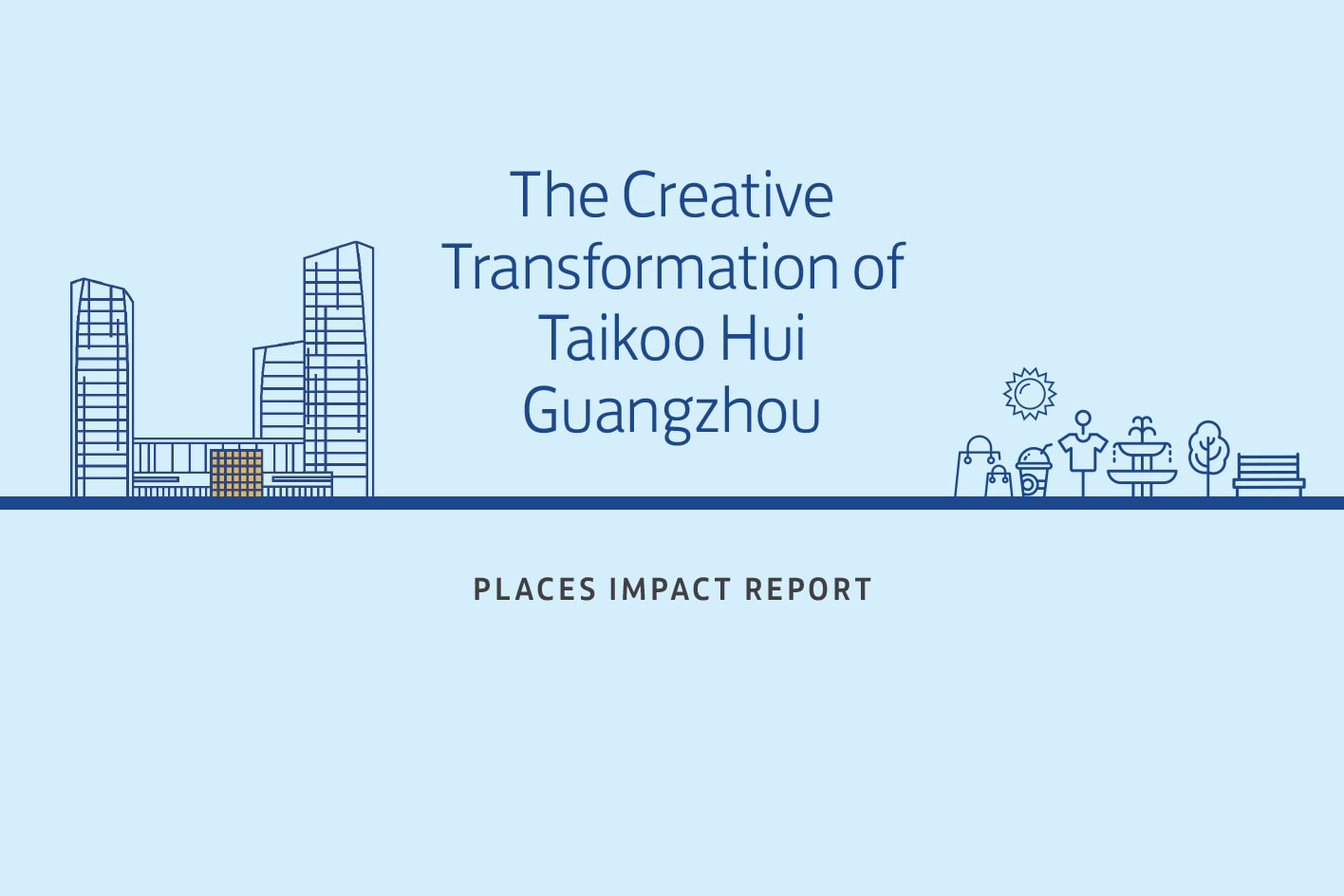 Understanding the impacts that the places we develop and manage have on society and the environment is crucial to our long-term decision-making. Addressing the question "What makes a great place?", our third Places Impact Report focuses on the area around Taikoo Hui Guangzhou.
Published in conjunction with the School of Architecture at South China University of Technology, the report, called "The Creative Transformation of Taikoo Hui Guangzhou", was released in March 2023.
The report assesses how Swire Properties' placemaking and placekeeping efforts have created positive impacts on the neighbourhood and surrounding area over the past 12 years, while also providing insights into the future role that Taikoo Hui Guangzhou will play as a city landmark that offers unique cultural and lifestyle experiences.
The report continues to adopt the framework that explores the four dimensions of place – Vibrancy, Livelihood, Wellbeing and Resilience – to assess the qualities of Taikoo Hui Guangzhou, how these qualities have changed over time and how they compare to other commercial complexes in the city. The research highlights how Swire Properties' continued investment in both hardware and software, as well as the multi-layered placemaking and placekeeping elements incorporated into the development, have contributed to the resilience of Taikoo Hui Guangzhou and its communities.
To read the full report, please click
here
.
Taikoo Hui Guangzhou Places Impact Report
(34.7 MB)