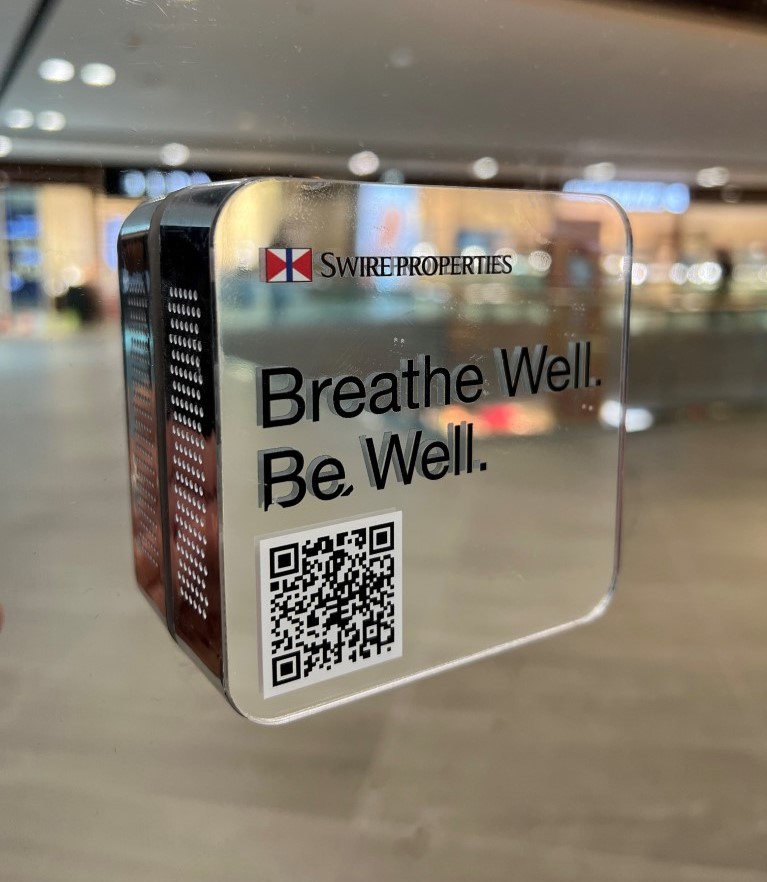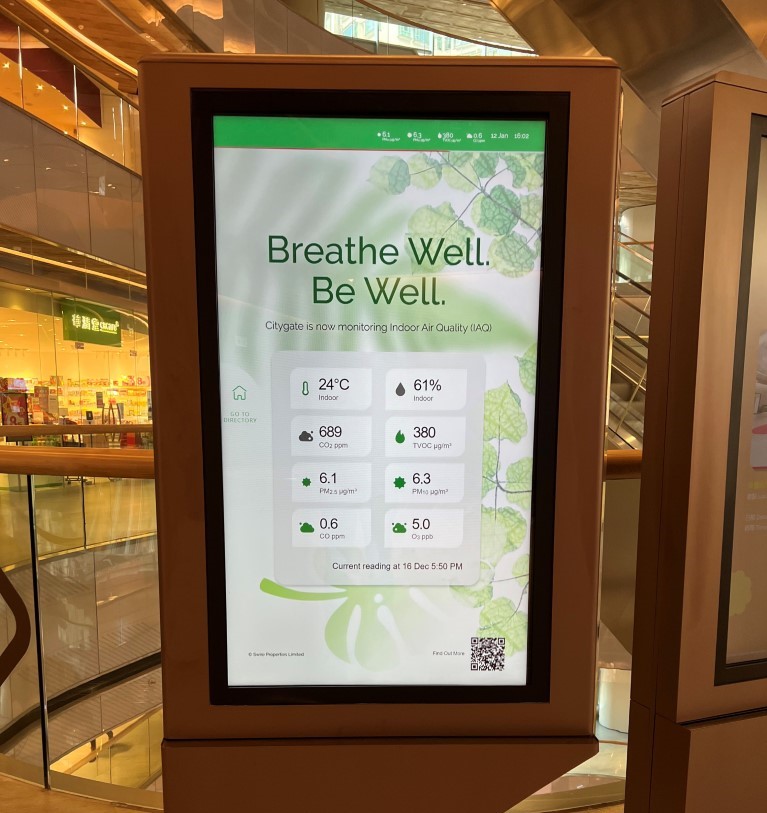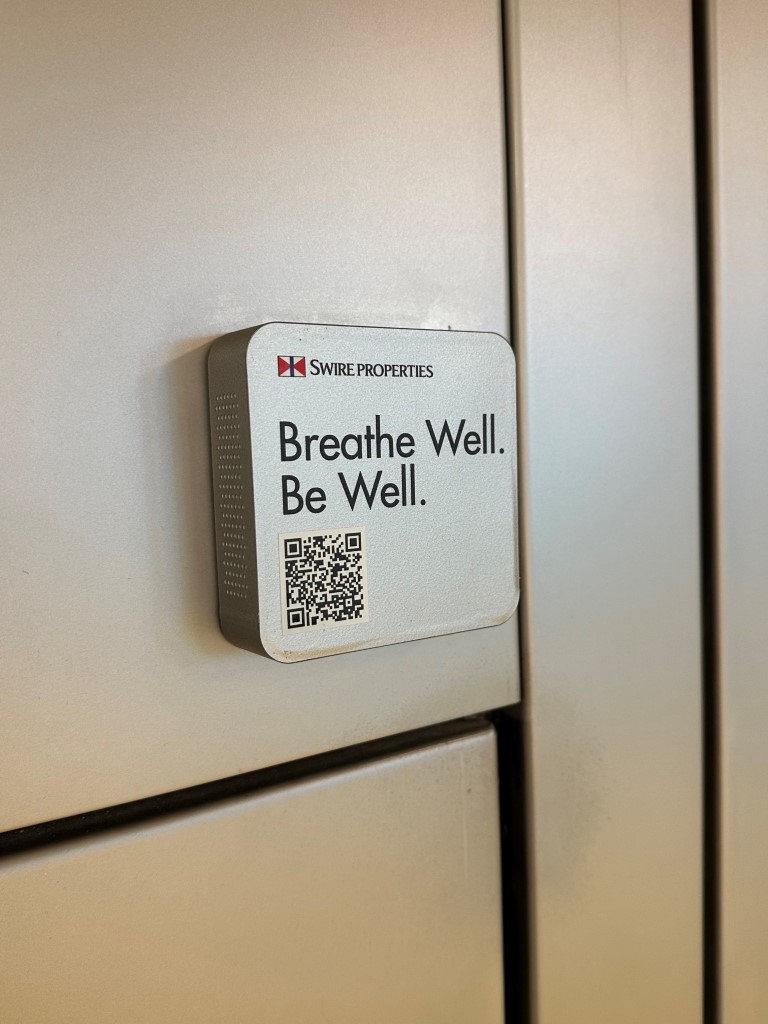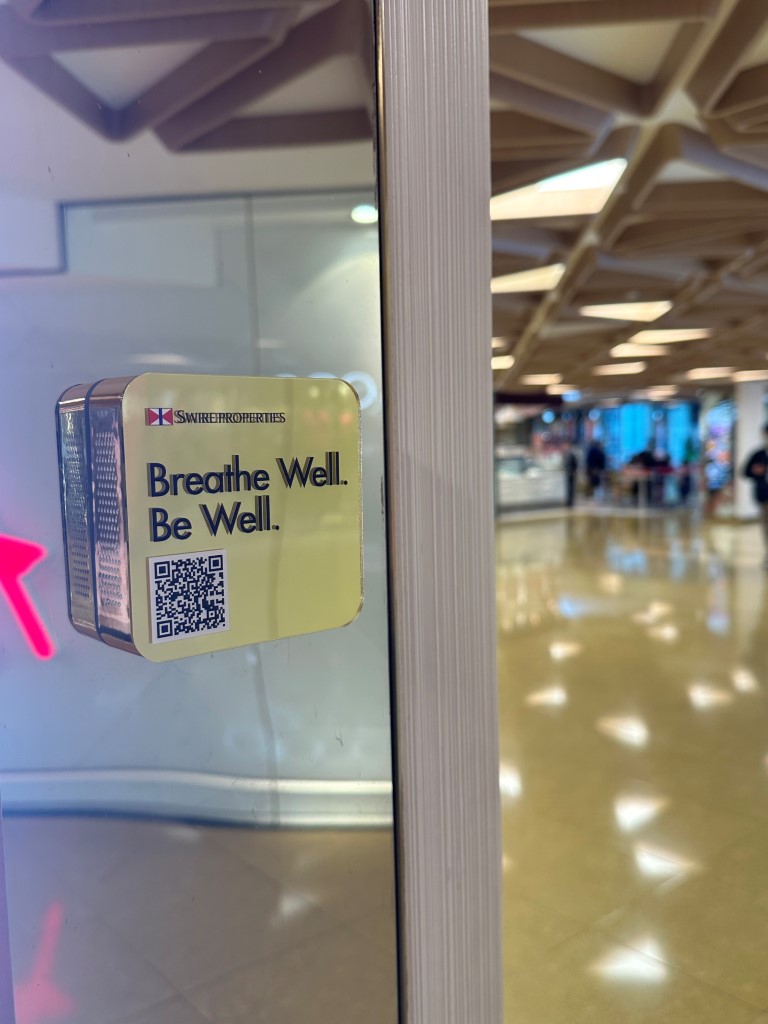 IAQ Initiatives in 2022
Indoor air quality has always been important to Swire Properties and our tenants and customers. In a post COVID-19 world, having clean, sanitary indoor air to breathe is a top concern for most people. We are actively working to meet and exceed air quality guidelines at all our properties.
In 2022, we installed a continuous IAQ monitoring system and improved HVAC controls in the common areas of all buildings at Taikoo Place and Pacific Place, Cityplaza and Citygate Outlets. The sensors were installed at various locations in the shopping arcade and office lobbies, measuring and displaying temperature, relative humidity, CO2, TVOCs, PM2.5, PM10, CO and O3. The data is closely monitored by our facility management team to ensure good thermal comfort.
Since its opening in 2011, INDIGO has continuously improved indoor air quality. In 2022, the ONE INDIGO office building was awarded RESET® Air standard certification – the first office building in China to obtain "RESET® Air v2 Commercial Interior" certification for the overall public area. The assessment items include fine particulate matter, TVOCs, carbon dioxide, temperature and relative humidity.