Our Growing Community of Ambassadors
The Swire Properties Community Ambassador programme is an ever-growing network in community care amongst our Hong Kong, the Chinese Mainland and Miami development. Our community investment programmes focus on creating maximum placemaking impact, youth development, social inclusion, community-building & sustainable development. As our Chinese Mainland portfolio continues to grow, we continue to seek ways to organise more cross-city volunteer initiatives to strengthen the connections between our Hong Kong and Chinese Mainland Community Ambassadors and encourage everyone to take part in volunteering. For every 10 hours of voluntary service completed, our employees are eligible to receive one extra day of leave, capped at two days per year.
However, pandemic-related restrictions on travel and gatherings throughout the year curtailed these actions across our portfolio during 2022.
Community Ambassador Programme Volunteer Hours, by focus area
Activities supported
Total volunteer hours
Community Investments and Contributions in 2022
Total Value of Cash Contributions
Total Value of In-kind Contributions
Volunteer Initiatives in Hong Kong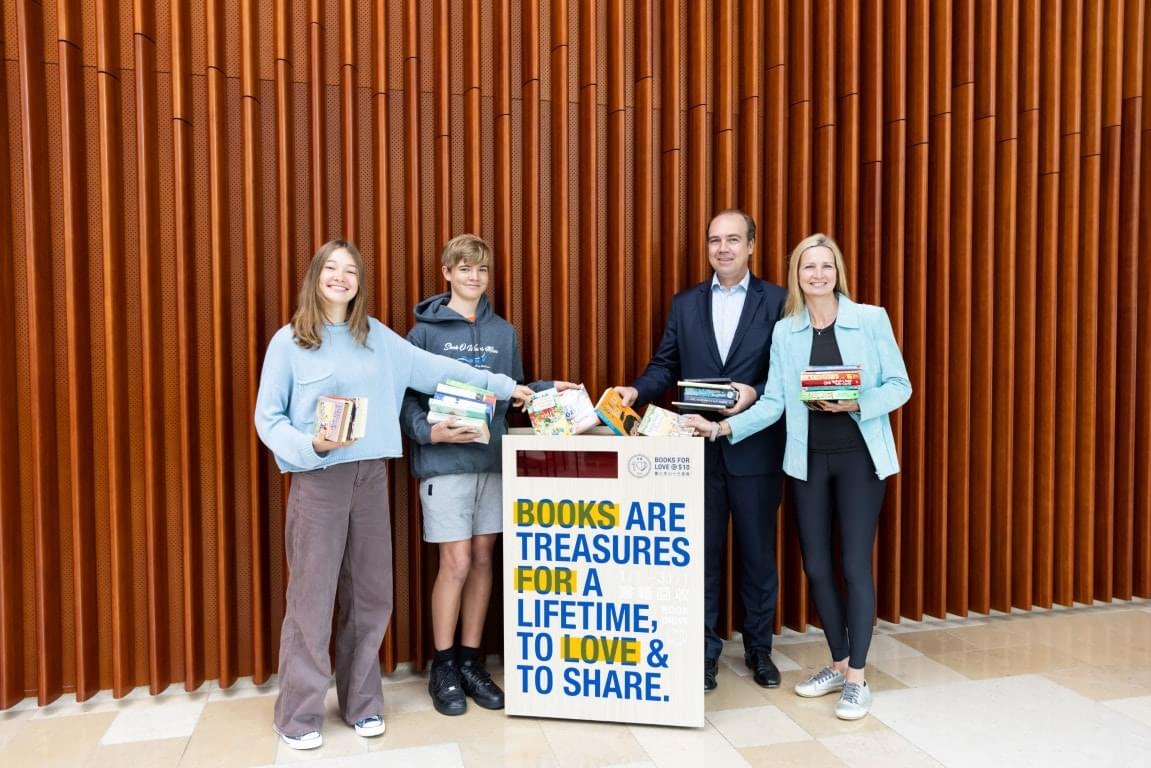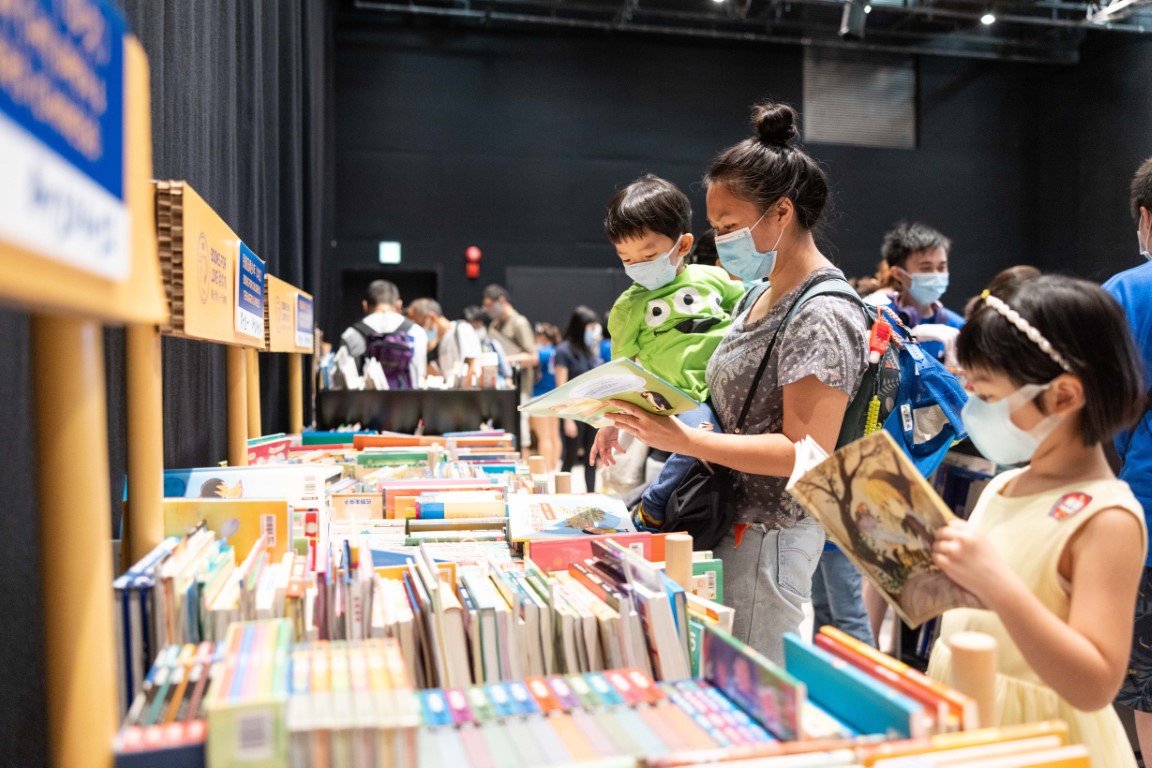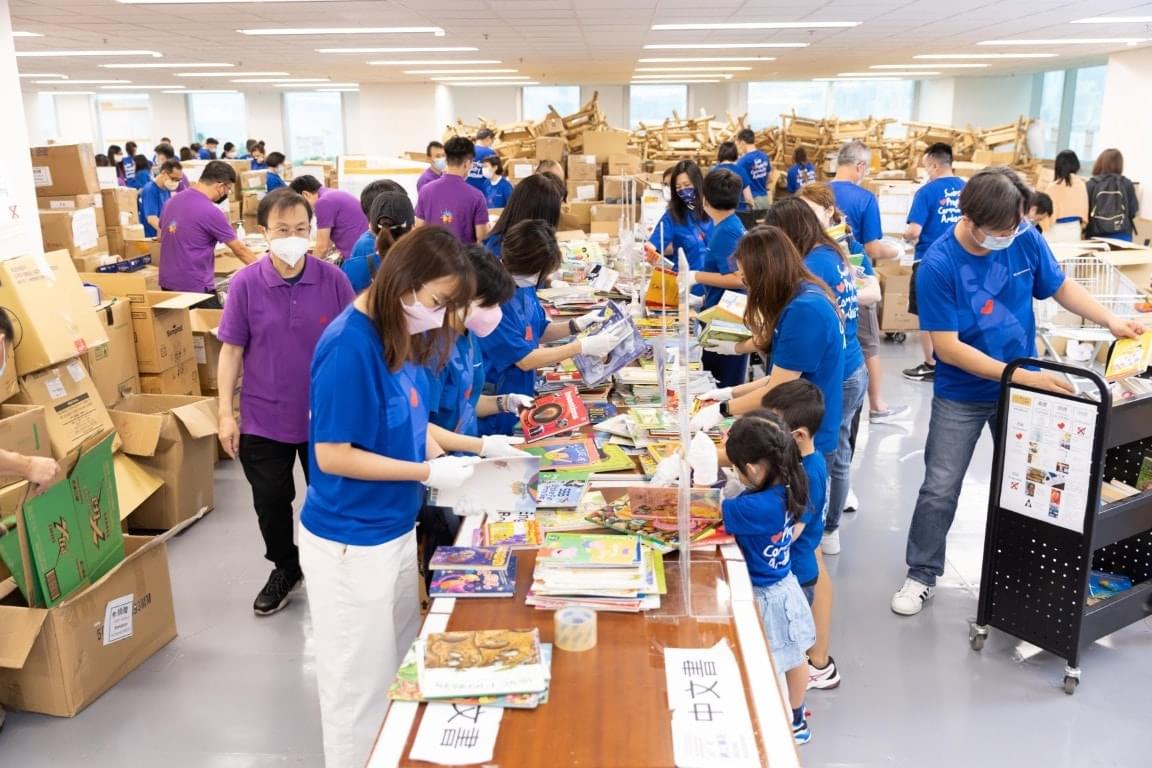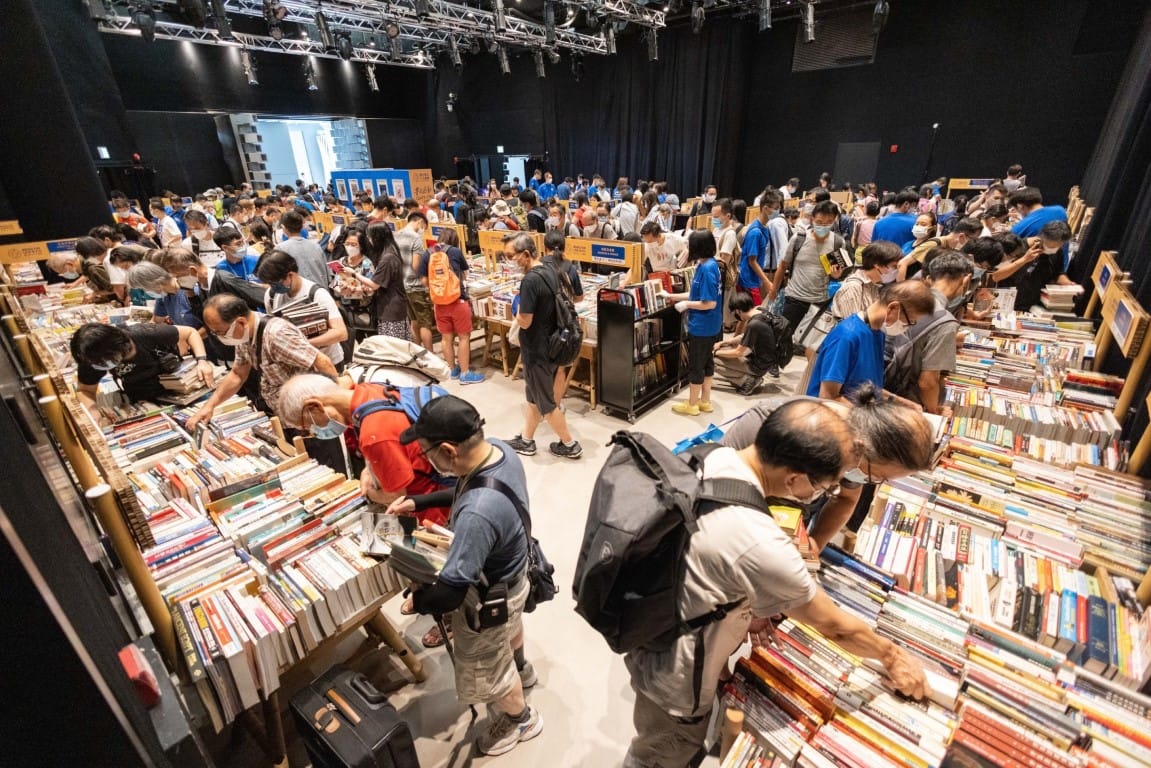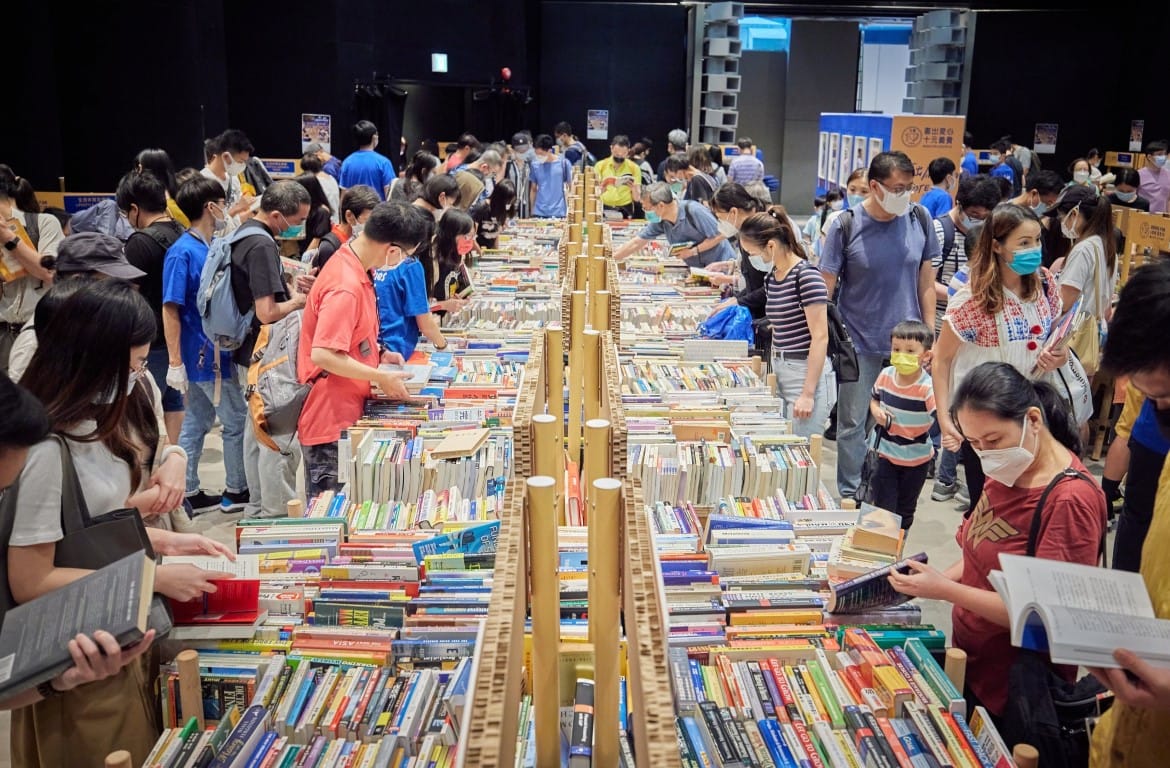 BOOKS for LOVE @ $10
The "BOOKS for LOVE @ $10" campaign is an annual fundraising event that aims to pass on the joy of reading through collecting and selling donated second-hand books. This year marked the campaign's 10th anniversary, and to celebrate, we launched a number of new initiatives, including the first-ever online book sale; a "Gift a Book" programme where people bought book coupons online which were then donated to less-privileged students; and an extended in-person book sale which raised a record HKD1 million plus and attracted over 30,000 visitors to Taikoo Place.
Since its launch, the initiative has been consistently popular, winning support from our customers, tenants and the general public and gathering tens of thousands of donated books every year. The collected books are sorted and categorised by our Community Ambassadors and volunteers from our NGO partners, and then sold for HKD10 per book. This year's event mobilised 6,000 volunteers, with the proceeds raised going to The Boys' & Girls' Clubs Association of Hong Kong and the Agency for Volunteer Service.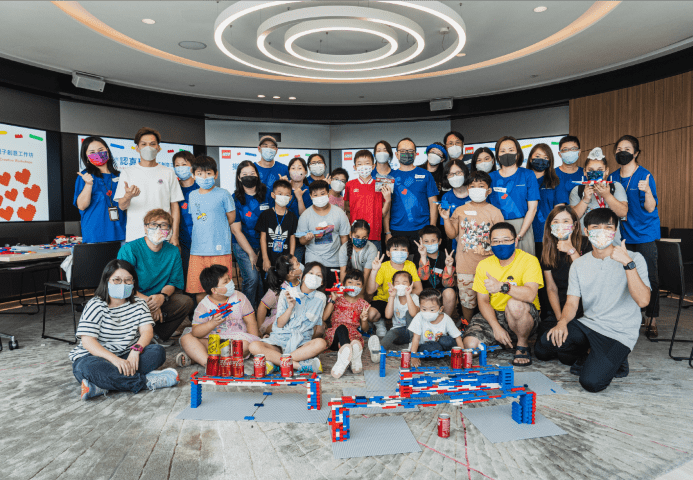 LEGO® SERIOUS PLAY® for the Community
Adding some fun to our 50th anniversary celebrations, the Community Ambassador team hosted a few LEGO® SERIOUS PLAY® workshops in 2022, reusing LEGO® bricks from past exhibition panels to inspire children in the community. Last year, the Ambassador team celebrated 20 years of community service with a roving exhibition where the event backdrops and panels were made from LEGO® bricks.
Led by experienced LEGO® SERIOUS PLAY® trainers, several family-friendly workshops were offered to our young Ambassadors and children in need from our NGO partner. The workshops taught children about the importance of eco-friendly living as they enjoyed hours of LEGO® play.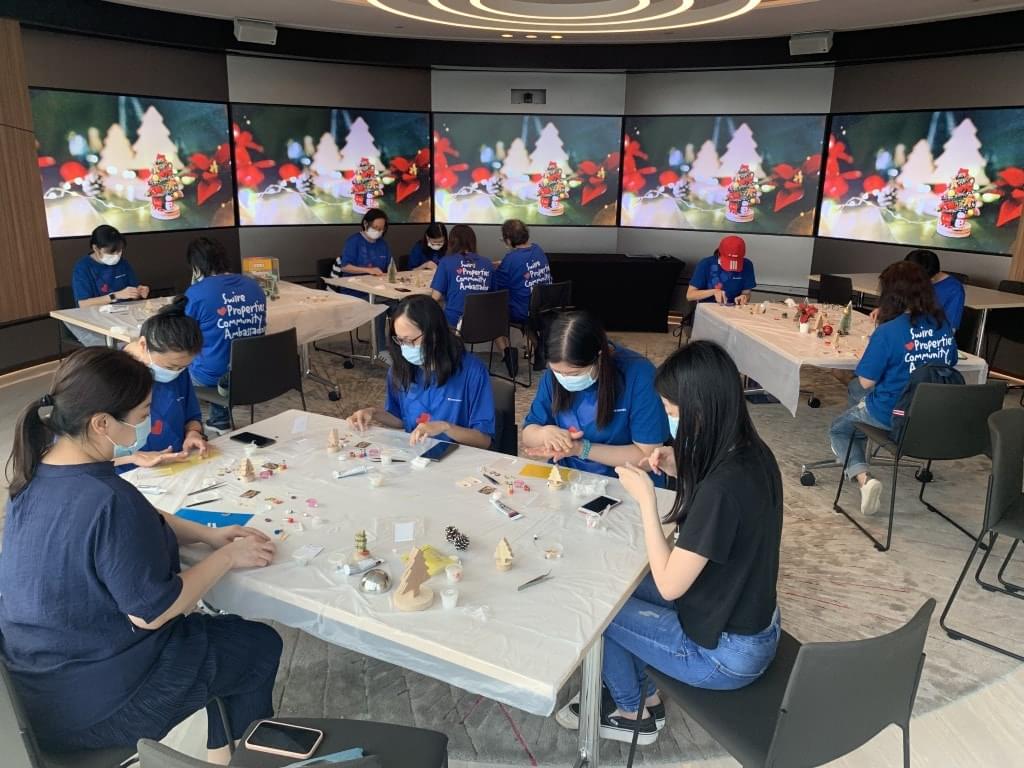 Eco-art Miniature Christmas Tree Workshops
In advance of Christmas 2022, we organised 10 eco-art miniature workshops for our staff, their family and friends, our tenants and NGO partners. Making use of wood upcycled from last year's White Christmas Street Fair, the Ambassador team created 200 Christmas tree miniatures. Led by a miniature artist, the participants used clay to breathe new life into the upcycled wood and create their own miniatures.
Volunteer Initiatives in the Chinese Mainland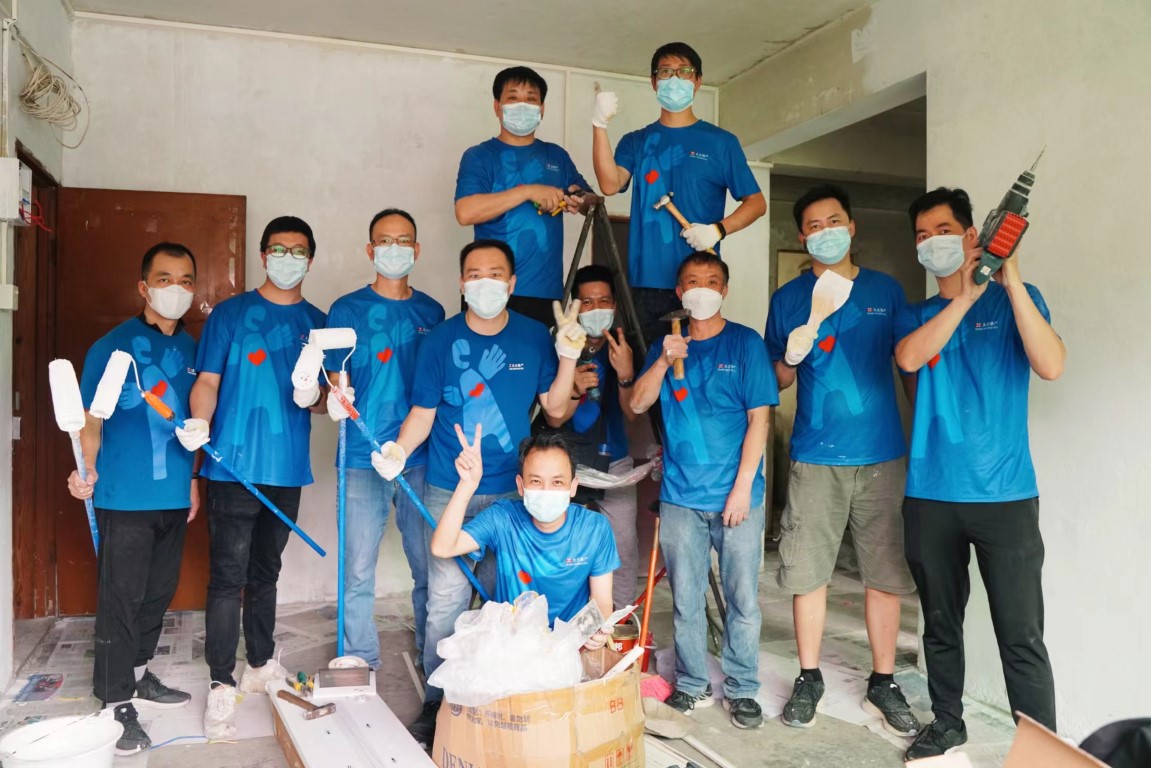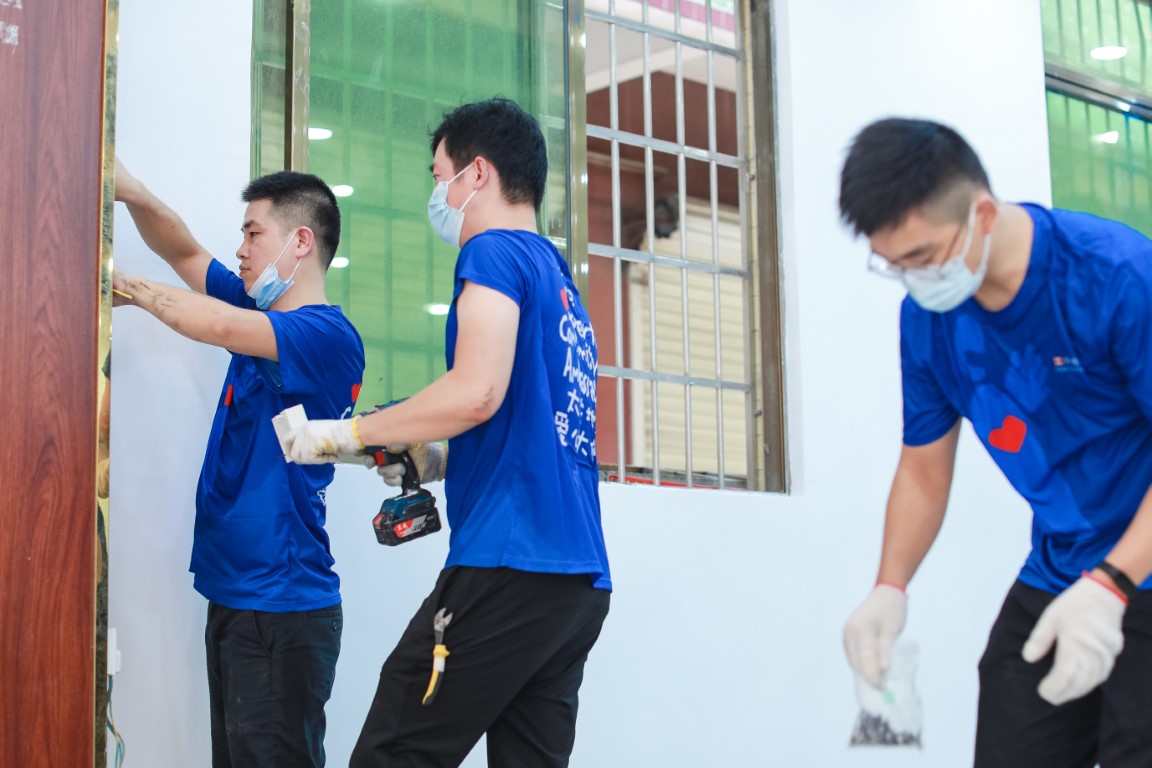 "Mr Fix-it"
Taikoo Hui Guangzhou hosted two sessions of the popular "Mr Fix-it" activity this year – an initiative that aims to help improve homes and support grassroots families in the community. In May, our Community Ambassadors partnered with a company to give a fresh new look to the home of a family dependent on social subsidies in Tianhe District. In August, in partnership with a hotel, our Community Ambassadors helped a community in Baiyun District turn an idle business flat into a fun house for kids. Eighty Ambassadors, social workers and partner volunteers joined the programme, contributing nearly 700 hours of volunteer time.
Walk for Love
Organised by a provider of volunteer services for companies in the Foreign Enterprise Service Corporation system, the "Walk for Love" event has become Beijing's largest charity walk for enterprise volunteers, supporting the healthy growth of disadvantaged rural and urban children since its launch in 2012.
Community Ambassadors from Swire Properties' developments in Beijing, Chengdu, Guangzhou, Shanghai, Shenzhen, and Xi'an all walked with their friends and family members and shared their walking data online. For every two kilometres walked by a participant per day, Swire Properties donated between three to five RMB to the campaign. The funds raised were used to buy toothpaste, toothbrushes, soap, and other hygiene supplies for boarding school students in Qinghai Province, helping schools to improve student health.
An additional group walk in October saw Community Ambassadors in Beijing complete a five-kilometre hike along a mountain track, raising more funds and getting fit at the same time.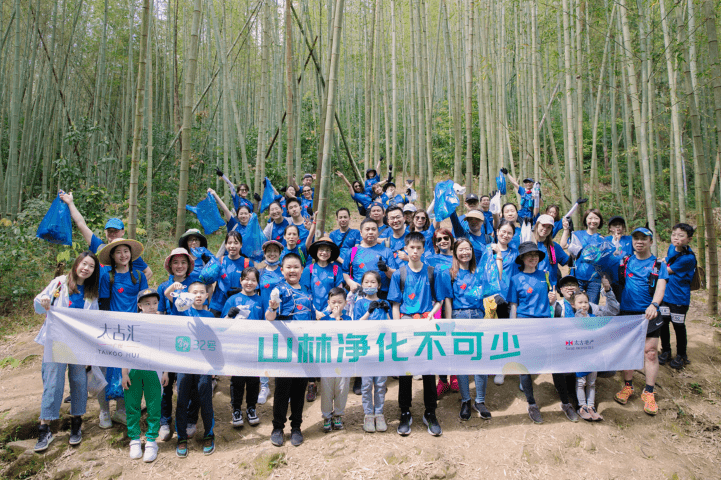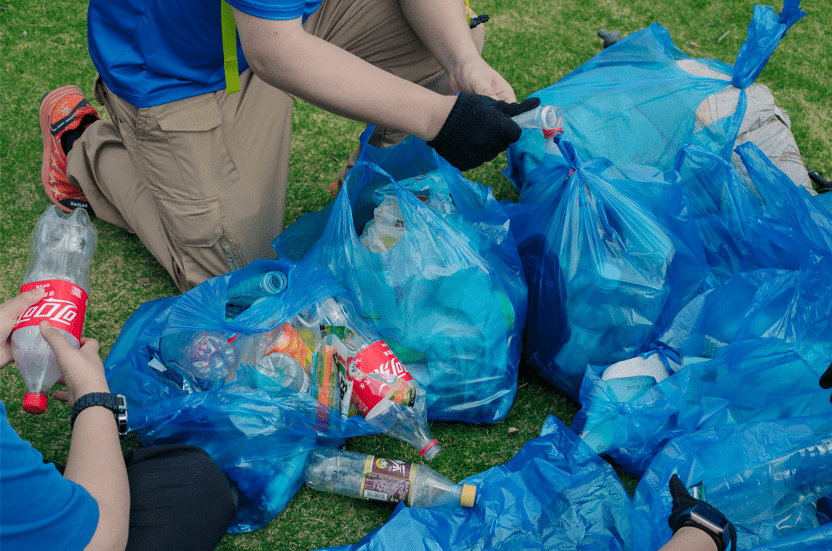 Taikoo Hui Guangzhou Community Ambassadors Clean Popular Trail
More than 50 Community Ambassadors from Taikoo Hui Guangzhou helped remove about 35kg of rubbish from a famous footpath linking two villages in the city's Conghua district. Part of the mall's annual tree planting programme, the event, held in mid-March, added green space and kept the environment clean. During the 10km hike, they enjoyed beautiful views, collected rubbish and put their commitment to sustainable development into practice.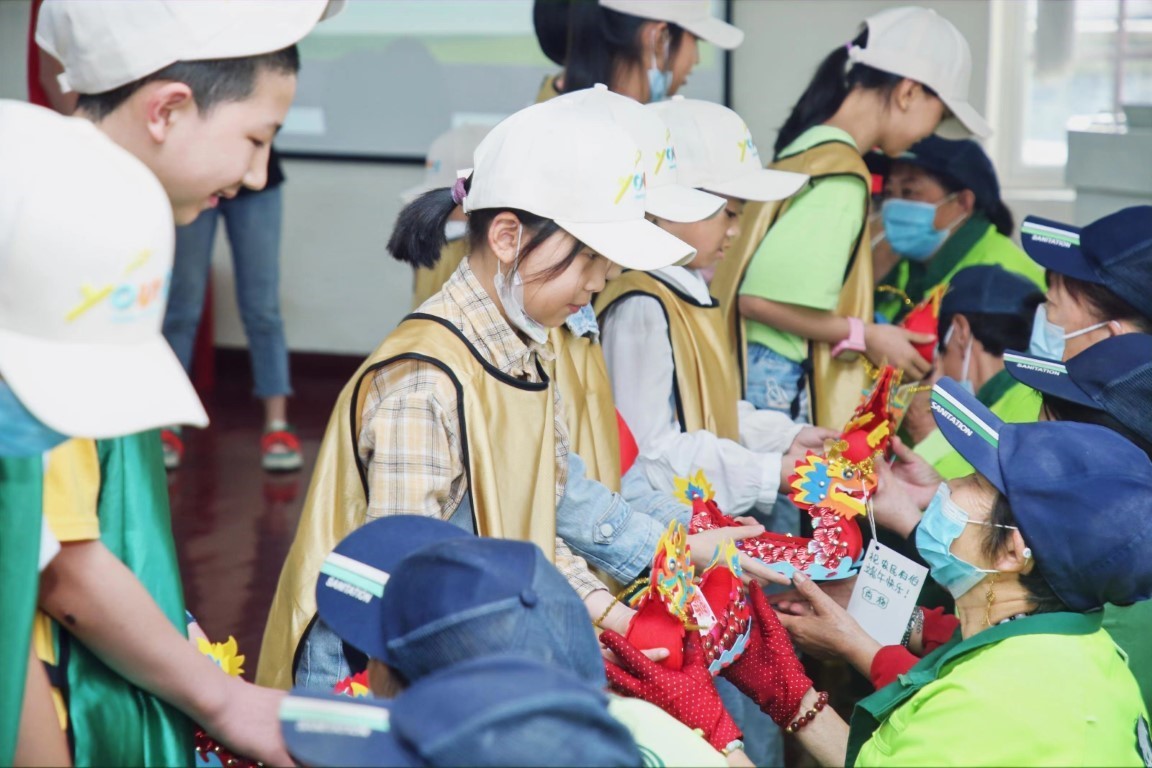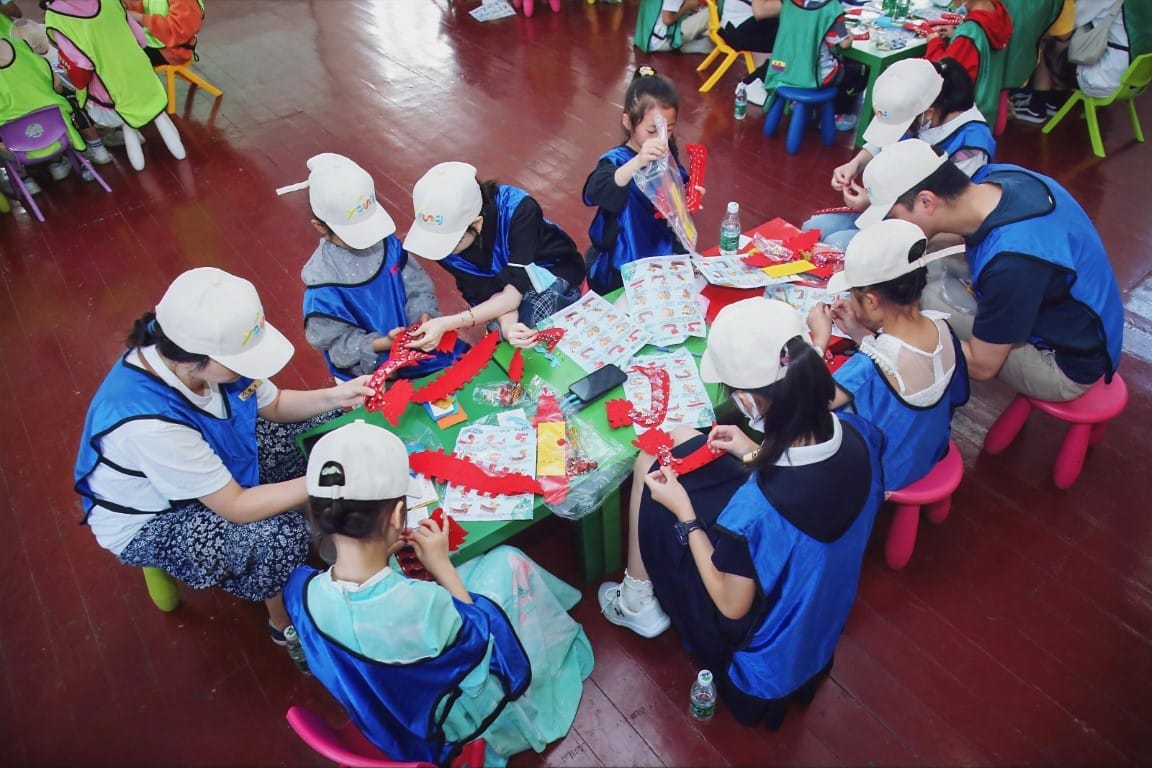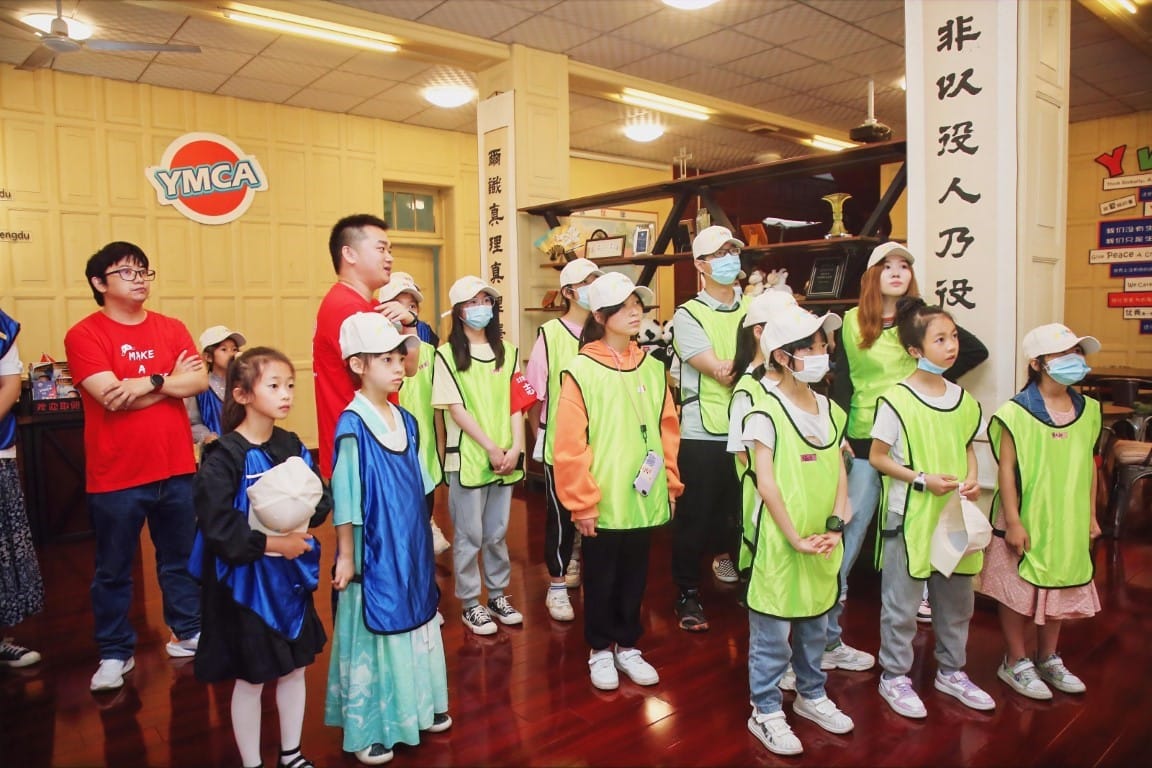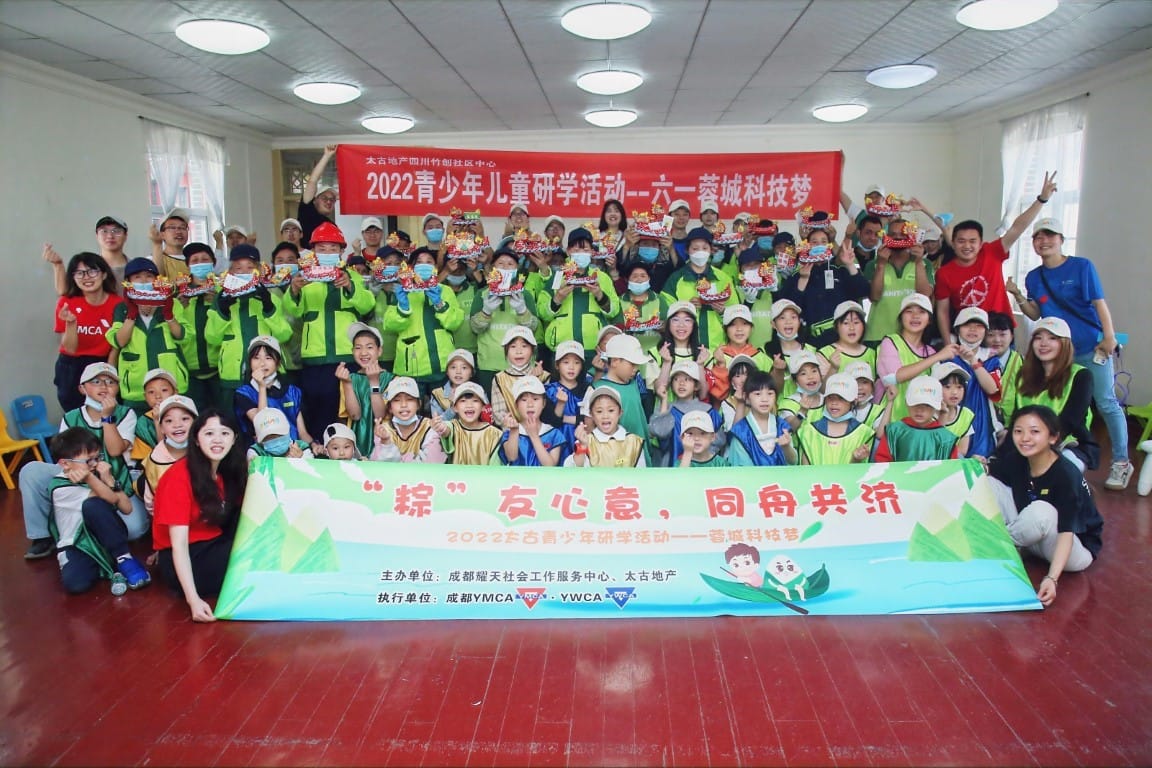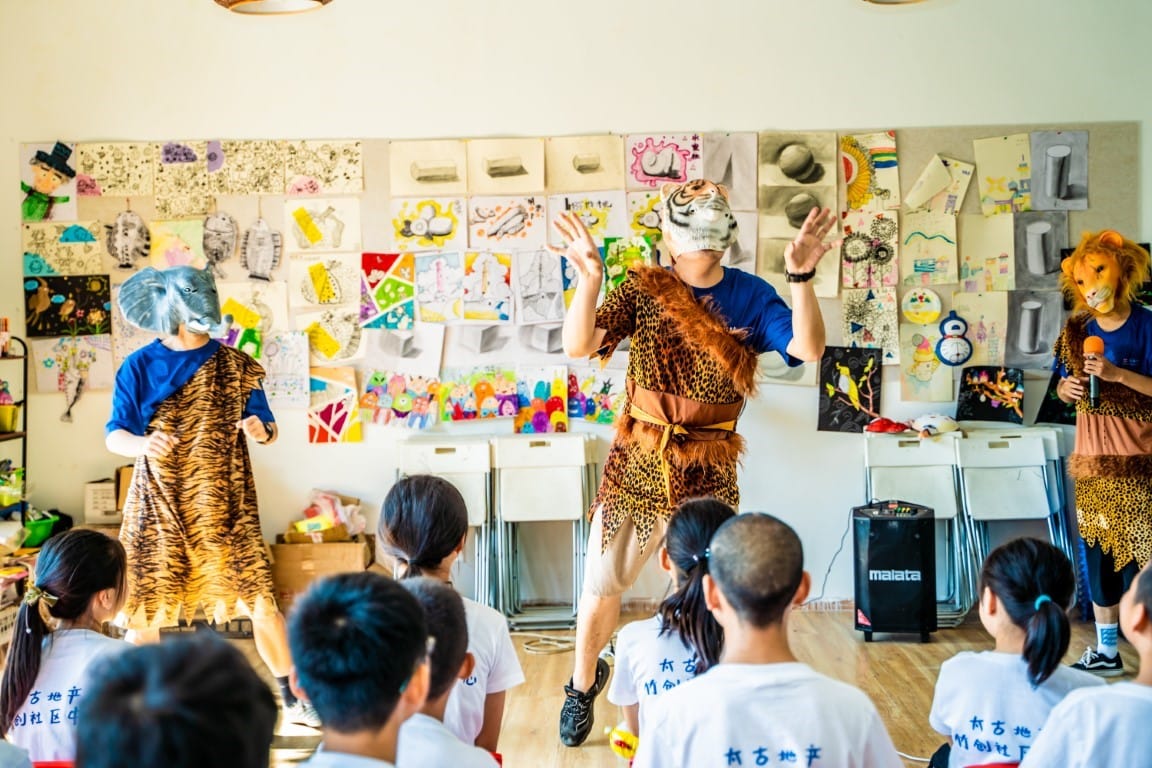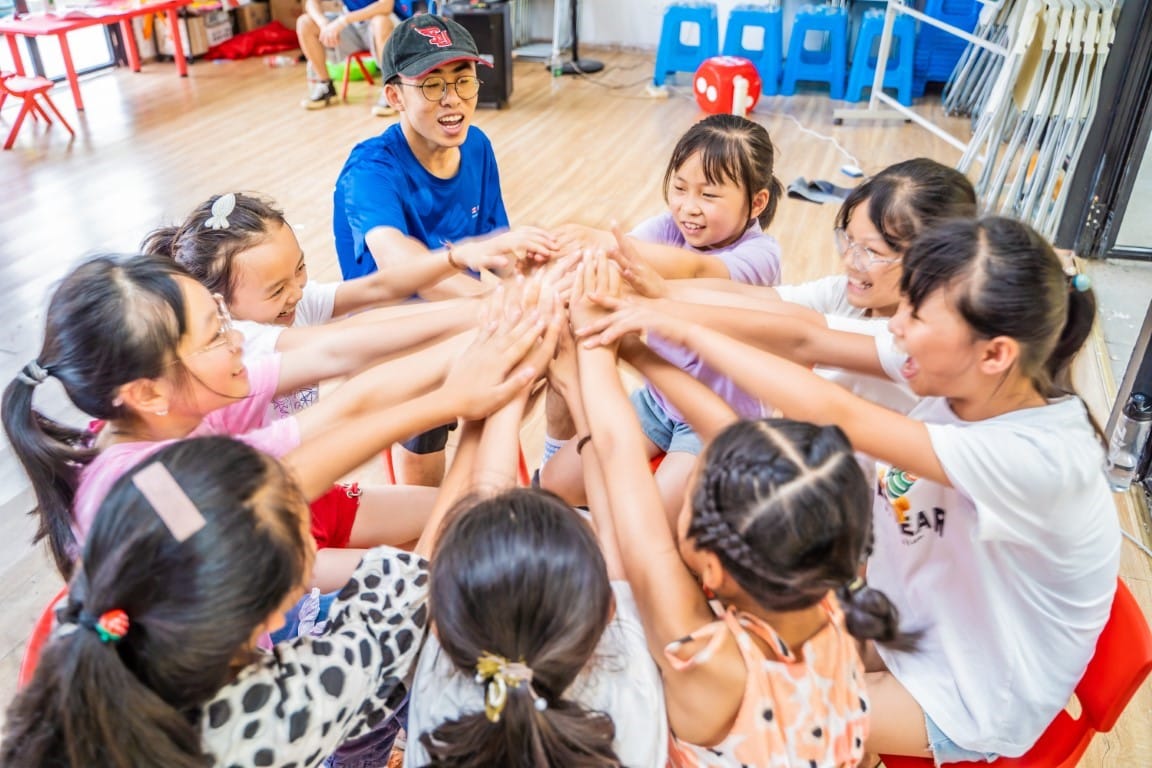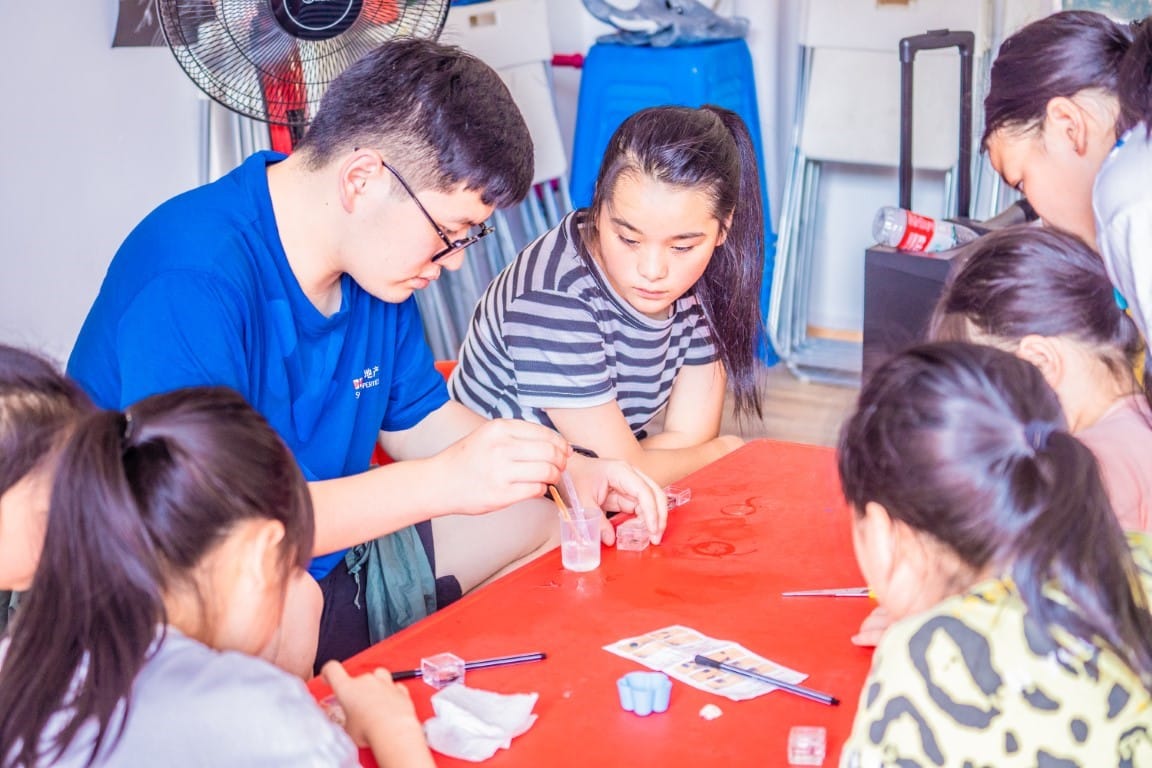 Sichuan Community Centre Summer Activities
Part of Swire Properties' earthquake relief efforts in 2013 included building the Sichuan Community Centre in Shuanghong Village. In the five years since the centre's completion in 2017, it has held several events to support and assist local children, elderly people and women. This year, two civil society organisations helped support a one-day children's day camp based at the centre that brought together fun, knowledge sharing and the spirit of giving.
During the study tour in the century-old Chengdu YMCA building on Chunxi Road, the children learnt about history and how the generations before them inherited and spread values based on mutual care and support. The children and volunteers then made traditional dragon boat paper models as part of the Dragon Boat Festival and presented them to Chengdu sanitation workers along with messages of thanks to those who help keep the city's environment clean and beautiful.
Another event saw Community Ambassadors plan and implement a "Forest Kingdom" camp for 30 third- to sixth-grade students that included games, teambuilding sessions and craft workshops.
Another initiative encouraged children to give back to the community and make a difference by assisting older people living alone while enriching their own wellbeing and understanding of life. After some basic training, the children, assisted by a social worker, purchased daily necessities and helped clean the houses of these elderly people during the Chinese New Year holiday period and in the summer. The programme won strong support from parents who encouraged their children's participation and donated relief supplies.