Swire Properties works closely with our commercial tenants to help them integrate sustainability practices into their operations throughout the lifecycle of their tenancies. Our SD 2030 Tenants subgroup – made up of representatives from our portfolio management teams and the technical services and sustainable development department – meets regularly to develop and enhance our tenant engagement efforts on sustainability. Sustainability is a regular agenda item incorporated into internal leasing and management meetings.
Since 2015, we have worked with a number of our office tenants at Taikoo Hui Guangzhou to implement a variety of sustainability initiatives under our Green Pledge Programme. Based on the same goals as that programme, in 2021 we launched a pilot of our Green Performance Pledge ("GPP"), a performance-based agreement that acts as a blueprint for our landlord-tenant partnerships, providing a roadmap to show our tenants how they can contribute to a more sustainable world. The pilot attracted significant interest and numerous requests for both new and existing tenants. Our 2025 KPI is to have 50%11 of our office tenants sign this pledge.
The GPP was formally rolled out in July 2022 in our Hong Kong properties, with a pilot programme launched in our Chinese Mainland properties December this year.
We also continued to train our general managers and colleagues from management offices at our Hong Kong and Chinese Mainland portfolios to help ensure that all teams are engaged in the Company's SD goals and offer our value-adding SD programmes to our tenants. The one-stop resource hub on the Company's intranet continued to support our efforts in this area through 2022, allowing colleagues to access useful tools, courses and articles that support their sustainability-related conversations with tenants.
11Measured by occupied lettable floor area ("LFA") of office portfolios at 100% basis comprising of Taikoo Place and Pacific Place in Hong Kong and Taikoo Hui Guangzhou.
Tenant Surveys Focus on Future Needs
In 2022, Taikoo Place conducted the final part of our three-phase customer mapping plan. Phase One was a tenant survey; Phase Two focused on understanding our customers' physical usage across the portfolio and the unique needs of different customer archetypes; and Phase Three researched ways to create an open feedback loop with tenants to keep us continuously informed about changing tenant needs and preferences, allowing us to be more agile with decision-making and consequently enhance our offerings.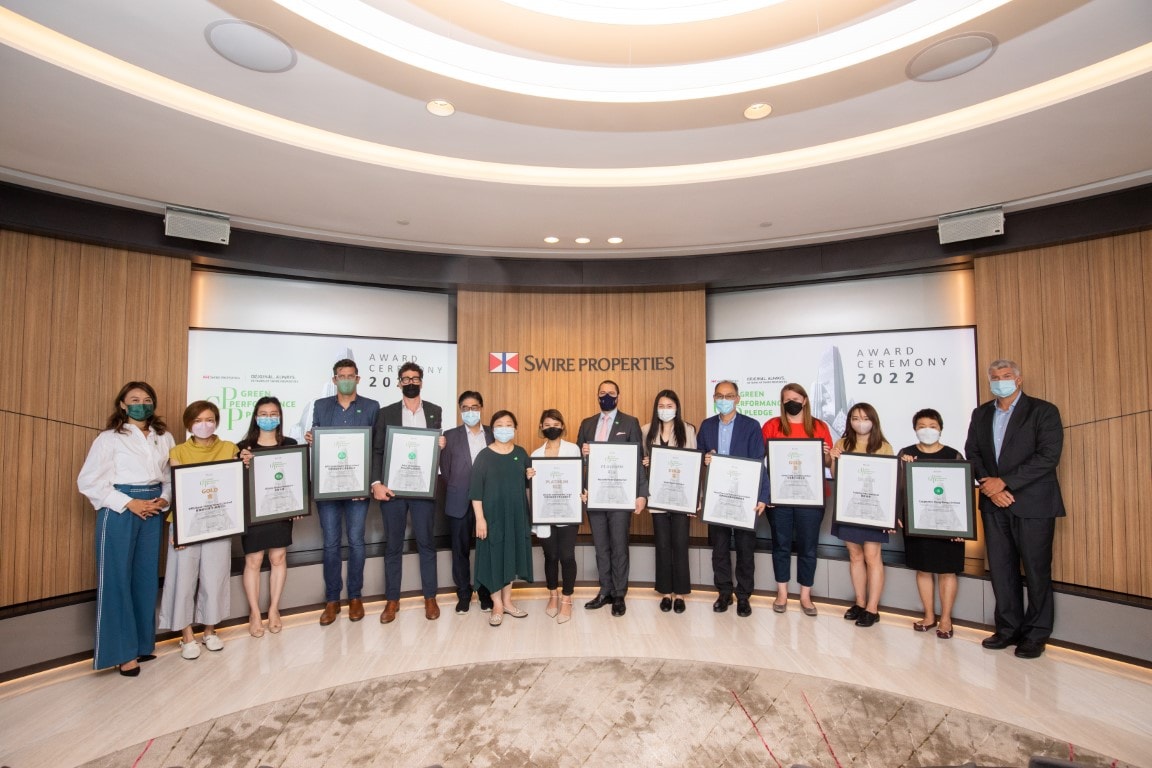 Environment
Swire Properties conducts numerous tenant engagement initiatives that focus on reducing the environmental impacts of our developments. We continued to make good progress in our GPP programme and was further piloted in our Chinese Mainland portfolio in December 2022.
More
Digitalisation
As part of our commitment to innovation and experimentation, Swire Properties' ongoing digital transformation aims to improve digital connectivity, incorporate cutting-edge technologies, create efficiencies and cost savings, and reduce waste across our operations.
More