People Engagement Pulse Survey for Employees
In 2022, we conducted a People Engagement Pulse Survey of 570 employees across Hong Kong and the Chinese Mainland. The survey had a 100% response rate and the results paint an encouraging picture: an average of 88% of the surveyed employees reported being engaged – the same level reported in our 2020 People Engagement Survey. This figure outperforms the local markets and global benchmarks. Two categories, "Change Management" and "Originality", saw a marked improvement over the 2020 survey, while staff communication was also excellent, with 360 staff providing a total of 800 written comments. In 2022, we also conducted an 100% response rate engagement survey for all of our Miami, U.S.A. employees, with engagement index reaching 94%.
An important 2025 KPI in this performance category is improving our net promoter score ("NPS") by 10%. In the 2020 survey, our NPS was 16%; in the 2022 survey it was 23%.
Breakdown of the Engagement Index for the Hong Kong and the
Chinese Mainland People Engagement Pulse Survey 2022
By Management & Non-Management level
By Age Group
By Gender
By Region
Learning and Development Programmes
Our multi-year trainee programmes help develop talent in building surveying, engineering and general management, and Swire Hotels' 18-month International Operations Management Trainee Programme provides wide-ranging exposure to hotel operations in Hong Kong, the Chinese Mainland and Miami, U.S.A.
In 2022, we continued empowering our employees, providing engagement, learning and motivational opportunities through online and offline programmes. Several of these were new or revamped versions of long-running initiatives such as the Achieving Excellence Programme and two structured leadership programmes: the Building Management Team ("BMT") Leadership Excellence Programme and Technical Services ("TS") Supervisory Excellence Programme launched in 2021.
The BMT Leadership Excellence Programme is designed to develop stronger BMT leaders and create a more structured approach to employee training and development and the BMT leadership pipeline. The programme is focused on enhancing BMT supervisors' people management capabilities. Based on the findings of several focus group discussions, four modules were designed to address the top identified leadership needs.
The six-module TS Supervisory Excellence Programme follows the same approach as the BMT programme but with customised content for the TS team. Both programmes helped supervisors learn or enhance their skills and knowledge in people management and helped them to apply those skills to workplace situations.
Total Training Hours and Spending
HKEX KPI B3.2
Average training hours per employee
Average training spend per employee
Average Hours of Training, by gender
Average Hours of Training, by employment category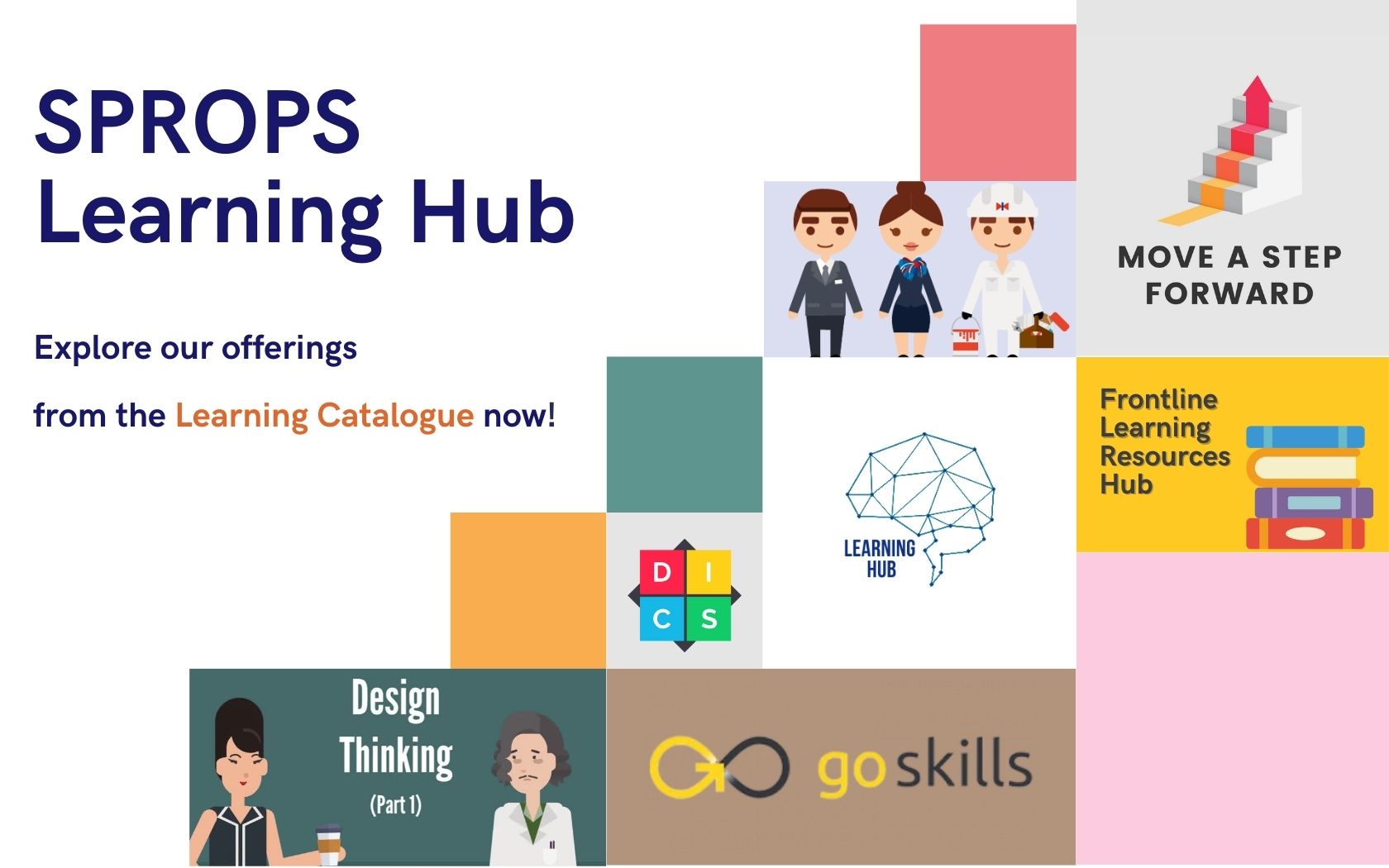 Launch of the SPROPS Learning Hub
The Swire Properties Learning Hub was launched in July 2022, aiming to nurture a culture of self-learning across the Company. An enhanced and more comprehensive version of the existing Learning and Development Hub has a section specifically designed for frontline employees that provides customised content to enhance their engagement, learning and motivation levels.
This "e-hub" provides digitised materials that are quickly and easily accessible to maximise qualitative and quantitative impacts. Topics include Empowerment, Innovation, Diversity and Inclusion, People Management, Agility, and others, with the materials provided in different formats. One example is the "Move a Step Forward" online learning module, which consists of short videos and a one-page toolkit. This flexible and convenient approach gives learners a quick and basic understanding of topics like the growth mindset and design thinking. Initially offered in English, a Chinese translation is currently being produced, along with more short videos.
Another example is "GoSkills", a flexible learning platform that helps colleagues learn essential business skills to achieve personal and professional goals. GoSkills provides information on over 70 topics, including over 1,000 courses on common software programs used in the workplace for administration and design, soft skills, and business and development. Learners can set their own learning pace and curricula by managing, tracking and assigning courses based on their personal training needs.
The Achieving Excellence Programme Review
The Achieving Excellence Programme ("AEP") is a Swire Properties leadership development programme launched in 2015. This two-year programme aims to help our managers discover their leadership potential through workshops that develop leadership and communication skills, strategic thinking and performance management.
Its four main modules are "Leadership Development", "Smarter Process and Better Experience", "Seeing the Bigger Picture", and "Learning by Doing". The programme review, which began last year, adopted a multidimensional evaluation system, including a 360-degree feedback mechanism that gathers employee feedback on how the AEP has helped them in their career development and contributed to employee retention and work efficiency improvements. The review adopted the Kirkpatrick Evaluation Model to evaluate learning effectiveness, gathering input through questionnaires and focus group discussions.
The review found that the "energy level" of various traits has increased over the past two years, including innovation, decision-making skills, motivation of others, planning and teamwork, and cooperation. Based on these findings, the curriculum will be fine-tuned and further tailored to meet both individual development and business needs. Additional programme elements will also be offered in digital form.
Strengthening the Work Effectiveness of Frontline Staff
Swire Properties ran three recurring initiatives in 2022 to strengthen the work effectiveness of individual frontline staff. These were aimed at customer service and building management staff and emerging leaders.
A customised half-day customer service training programme for residential staff concentrated on their specific training needs to support a better delivery of customer experience. The programme gave staff tools to help them understand and communicate with residents more effectively. We estimate that 300 frontline staff will have completed this training by early 2023.
A Building Management Team refresher programme was revamped into a two-part hybrid learning programme and launched in May 2022. Frontline staff who complete the first part, an e-learning session, are invited to attend the second part, a classroom session. In the classroom, participants work on interactive training through case studies, group discussions, quizzes, and site visits. The e-learning component allows staff to learn at their own pace, while the classroom sessions enhance engagement and real-world training.
The half-day Leadership in Transition programme focuses on experience sharing as a tool for frontline training. Existing management staff share their knowledge and experiences in a Q&A session, while newly promoted staff explain challenges they may have encountered transitioning from being an individual contributor into a people management role. This format allows the participants to appreciate the details involved in changing roles and the concurrent adjustments in mindset that are necessary to getting a successful start.
Empowerment Campaign
In our 2020 People Engagement Survey, "empowerment" was one of the two major focus areas identified as the required follow-up action. Accordingly, we developed a series of activities that will allow us to create workplaces where employees feel empowered and valued.
The first training workshop was held in May 2022 for senior management on "How the Best Leaders Ignite Everyone's Intelligence". It aimed to enable leaders to become multipliers who can discover, access and use their teams' untapped capabilities; who can rekindle energy and enthusiasm as teams achieve stronger results; who can innovate by encouraging new and bold thinking; and who can break through to new levels of performance by amplifying people's intelligence. Two follow-up sharing sessions were held in late 2022, discussing how to apply these multiplier tools in the workplace.
An "Empowerment x D&I Luncheon" on "How to Empower Yourself and Others" was also held, welcoming three speakers who shared their personal and professional stories about what it means to be empowered at work, and explained how anyone can empower themselves and others by building a trusting and open culture. Lastly, a sharing session was held in late 2022 with staff whose careers are success stories of self-empowerment and/or being empowered by a supervisor.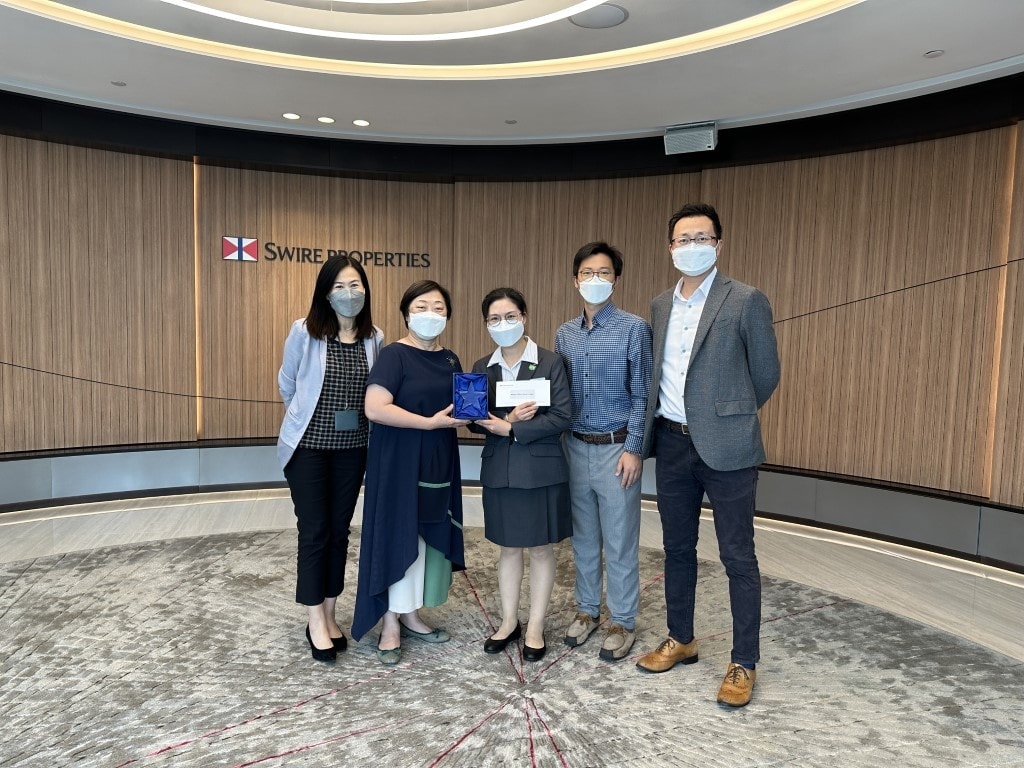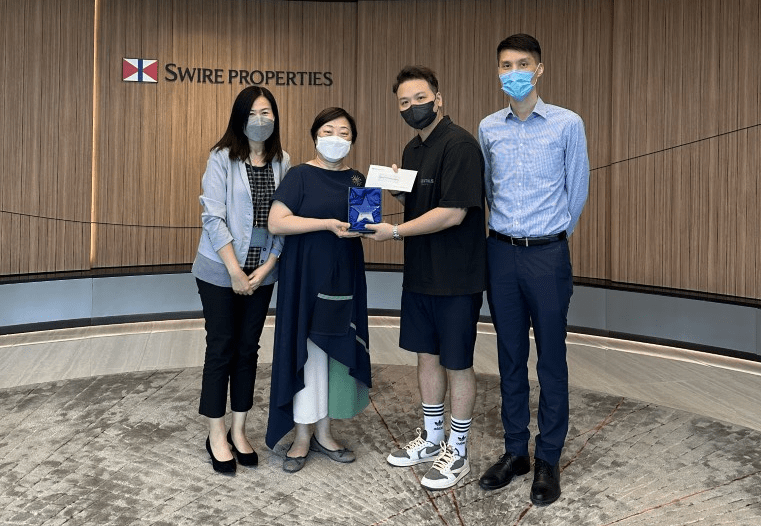 Service Excellence Awards
Swire Properties continues to reward exceptional frontline staff with awards for exemplary service. This year, 27 staff from nine business units received Service Excellence Awards, with two of them receiving the top "Best of the Best" award: one from Cityplaza's Building Management Team and the other from Citygate Outlets' Technical Team – both of whom went above and beyond the call of duty. Now in their ninth year, the Service Excellence Awards are among the Company's most popular and effective initiatives in terms of engaging and encouraging frontline colleagues to do even better in their day-to-day work.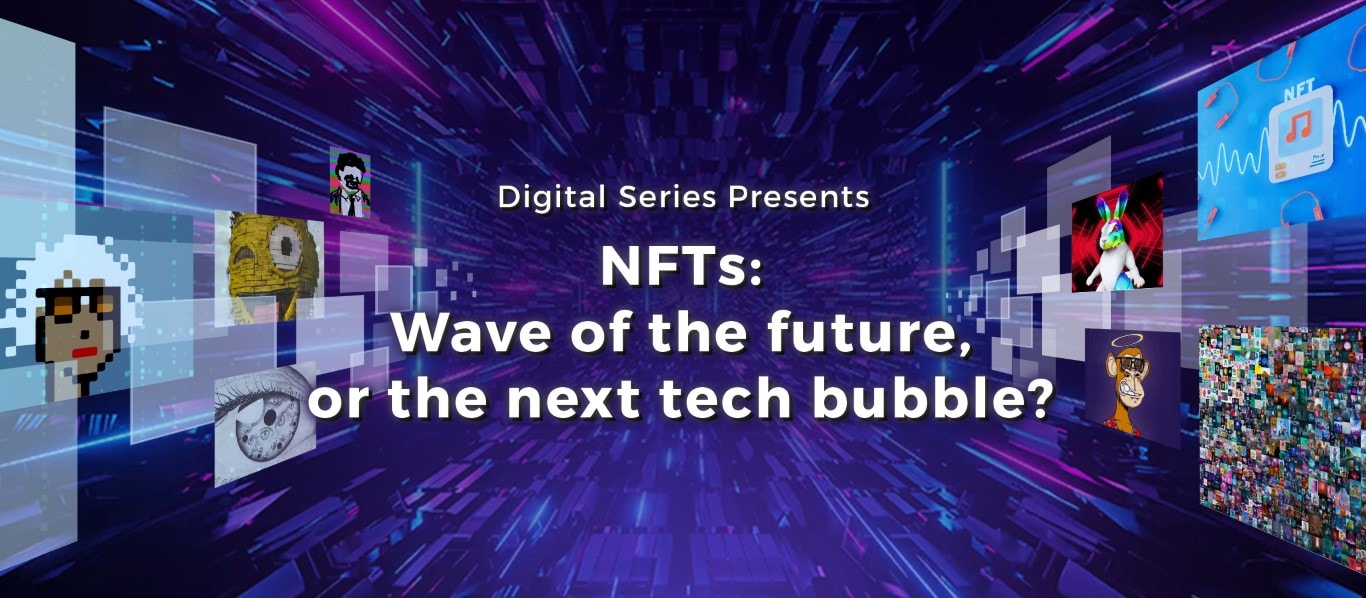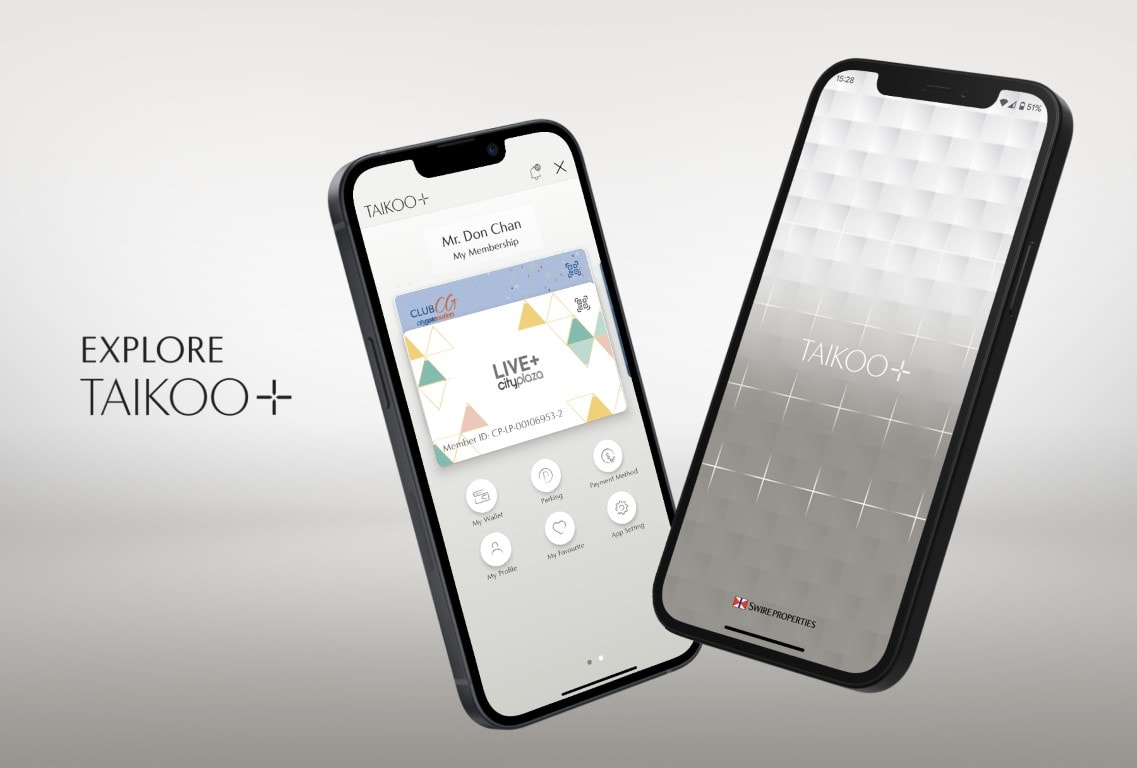 Digital Series
NFTs, or non-fungible tokens, was a hot topic in 2022, with individuals and companies seeking to realise the market opportunities inherent in these new instruments. In July 2022, aiming to elevate innovation and encourage smart processing, Swire Properties invited a cryptocurrency and blockchain expert to host a workshop during which he shared his insights on NFTs, explaining their utility and discussing their potential future value.
As we work to reinforce a data-driven mindset across the Company, the 2022 Digital Workshop Series also held a masterclass on data analytics. This ever-popular series will continue in 2023, hopefully with more in-person workshops.
Employee Health and Wellbeing
We value our employees and work to improve their health and wellbeing through a wide variety of events and activities held both in and out of the office. These events contribute positively to employee health and wellbeing, build rapport between employees and increase the level of employee engagement.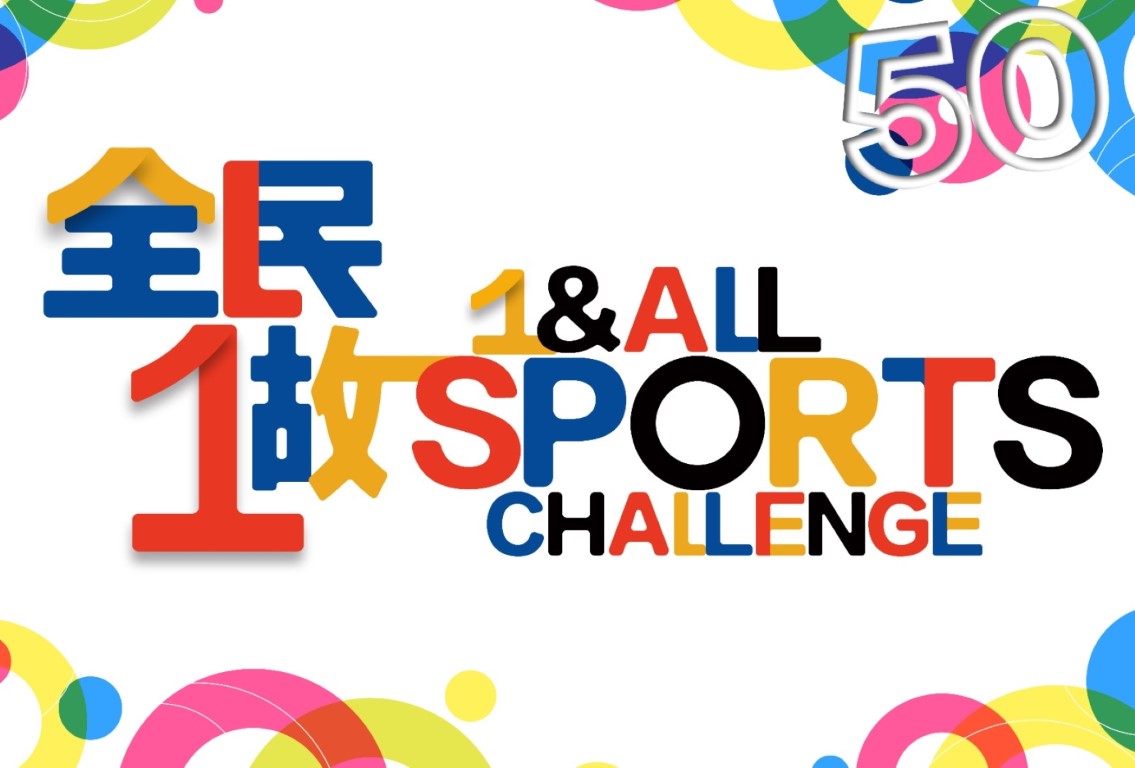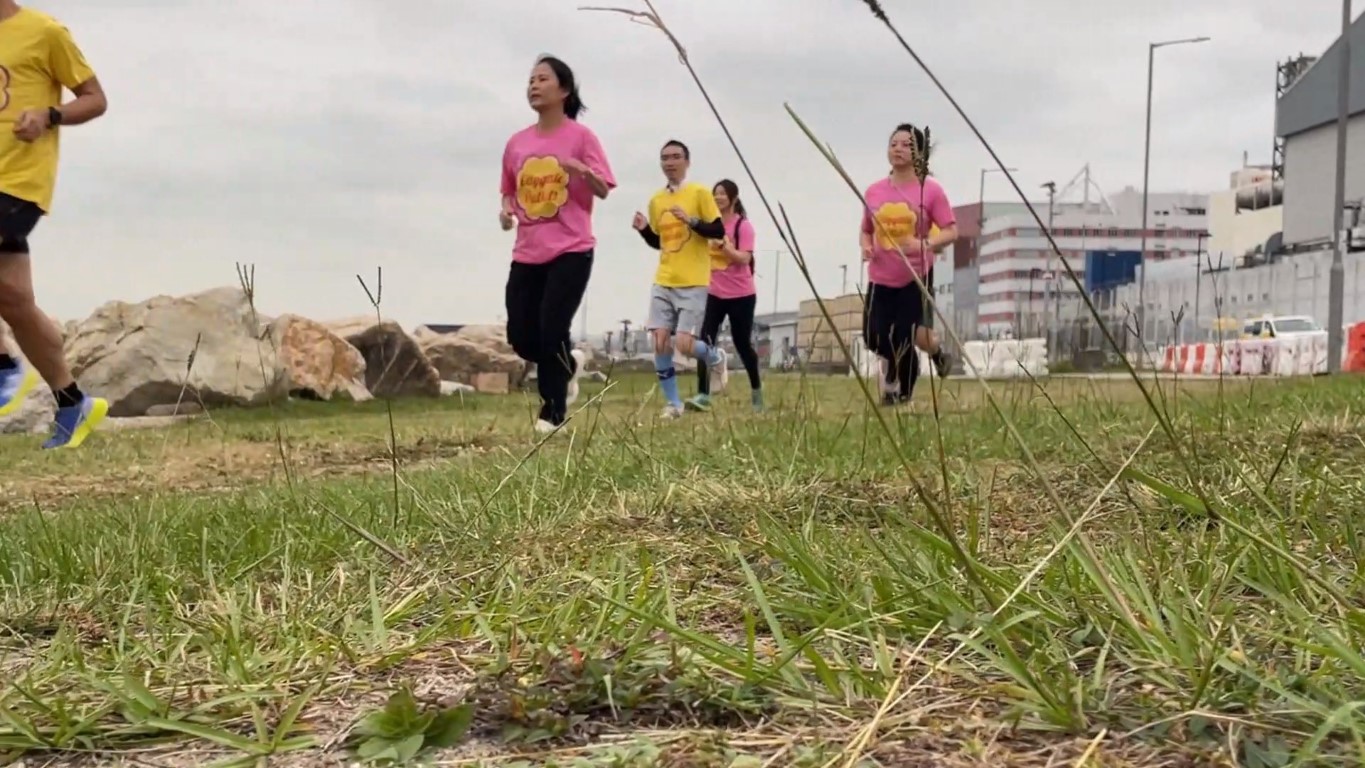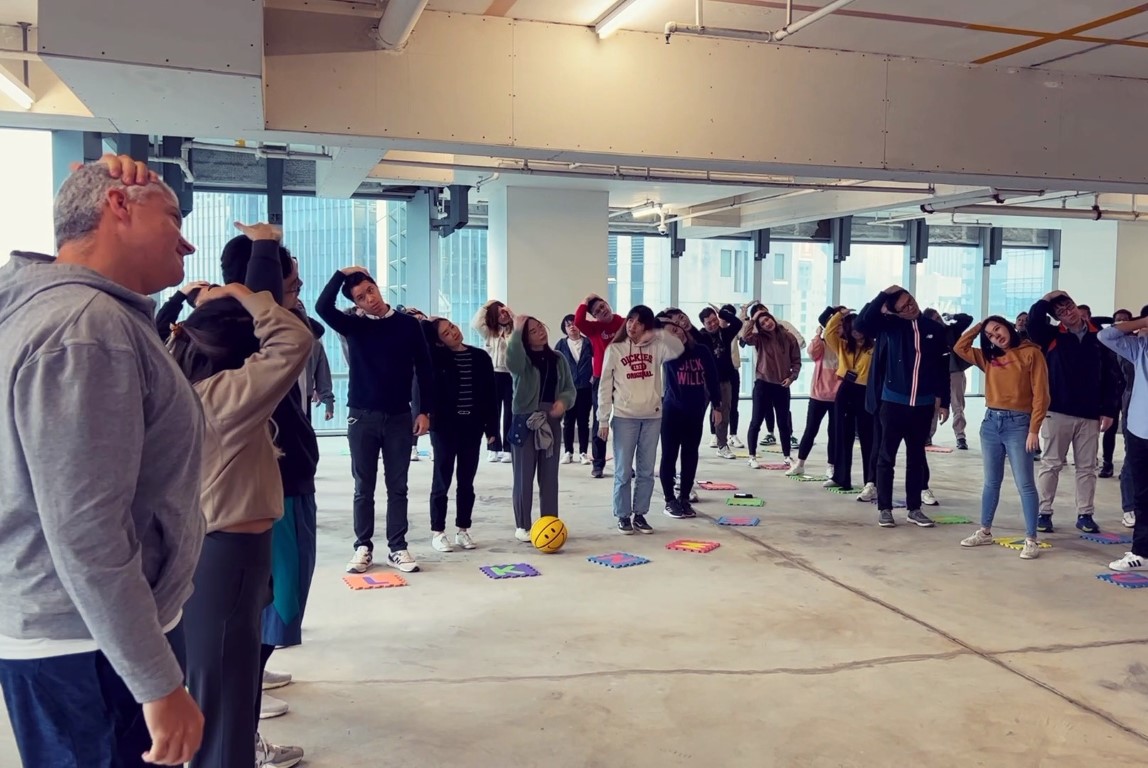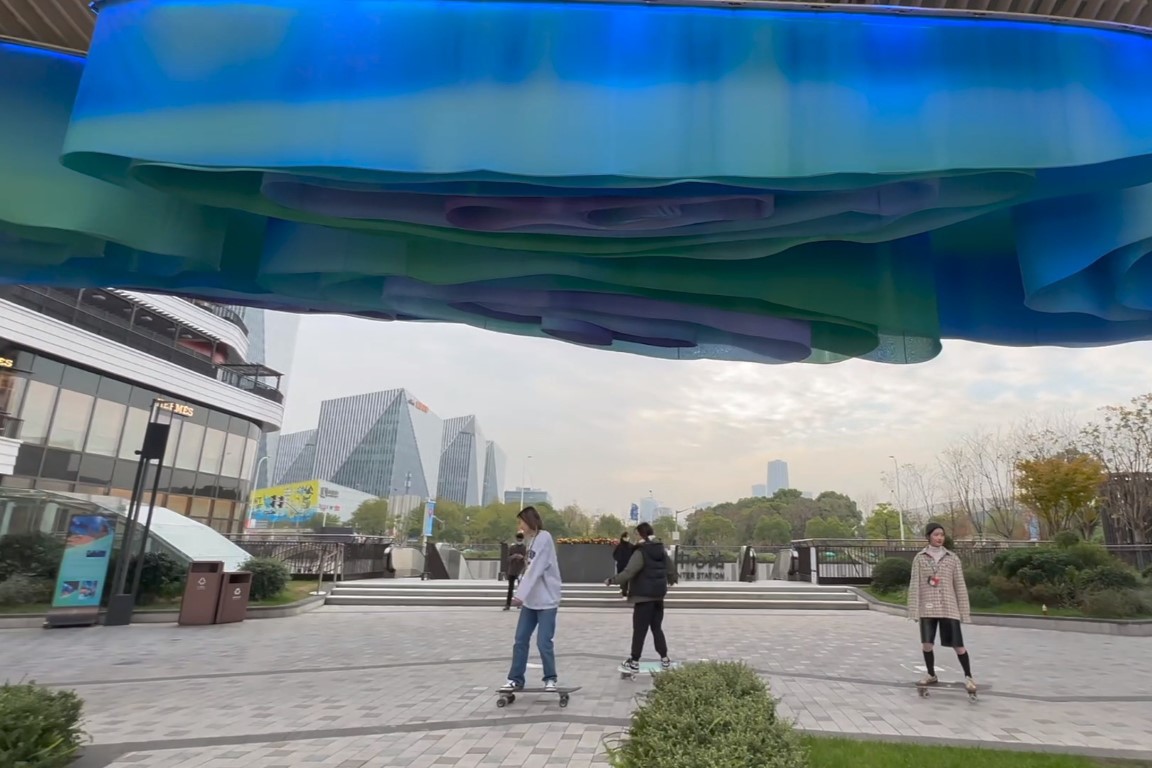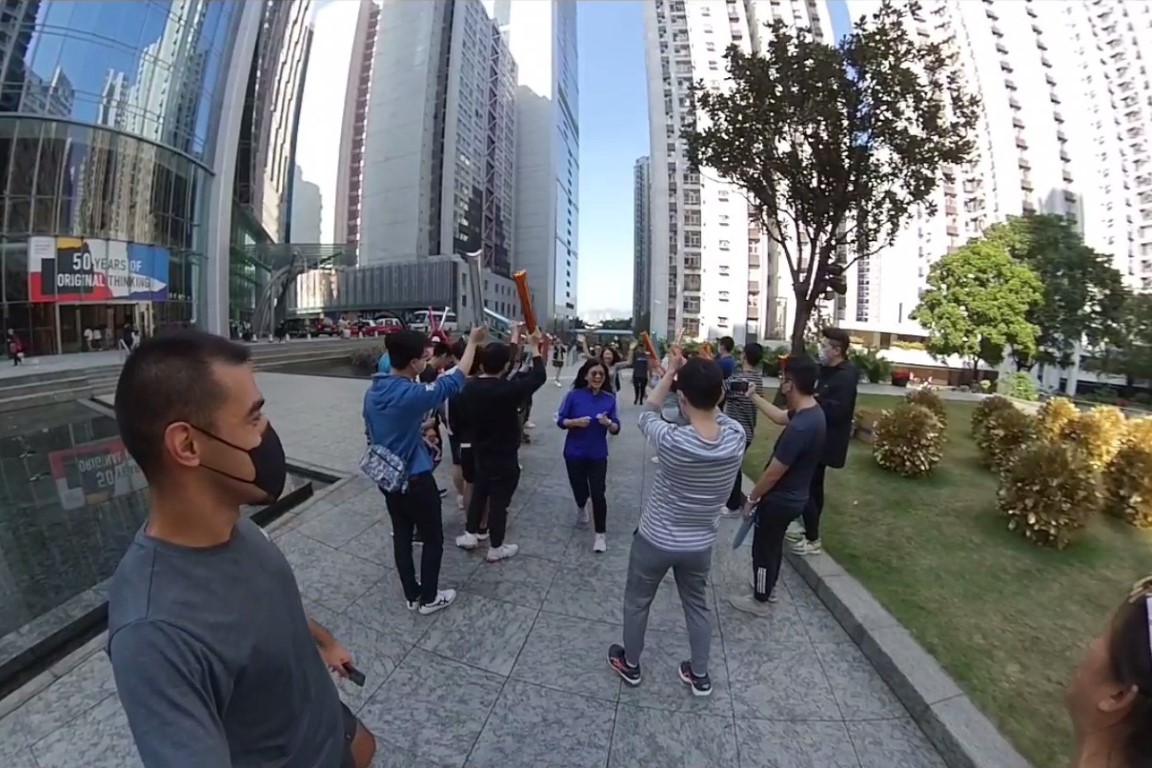 The "1 & All Sports Challenge"
Swire Properties added new ideas and elements based on the number "50" to our employee sports events this year, to help celebrate our 50th anniversary. One such activity saw all employees from Hong Kong and the Chinese Mainland attempt to collectively burn 5,000,000 calories during the 50 days between 1 November and 20 December.
We also invited all departments to take part in a friendly competition, asking everyone to get creative and devise a sports activity that reflected both the idea of teamwork and our 50th anniversary. In addition, we set up five different exercise challenges in which individuals, teams and families were invited to compete – participants could join one or all of the challenges, and the top 10 finishers in each category won prizes.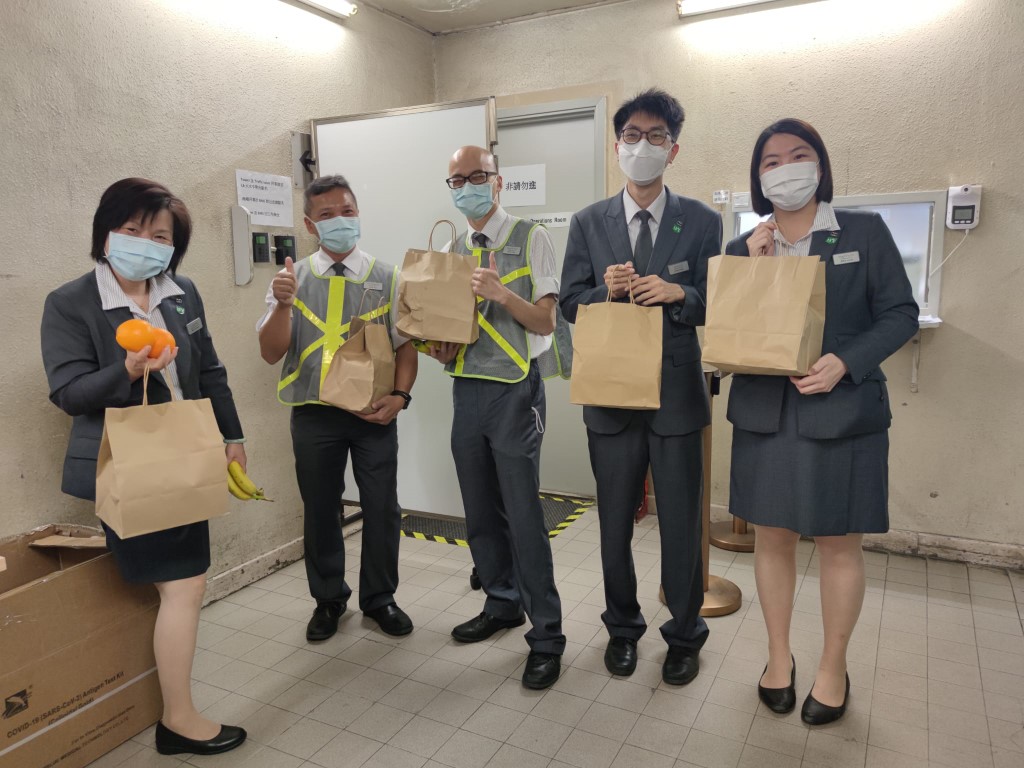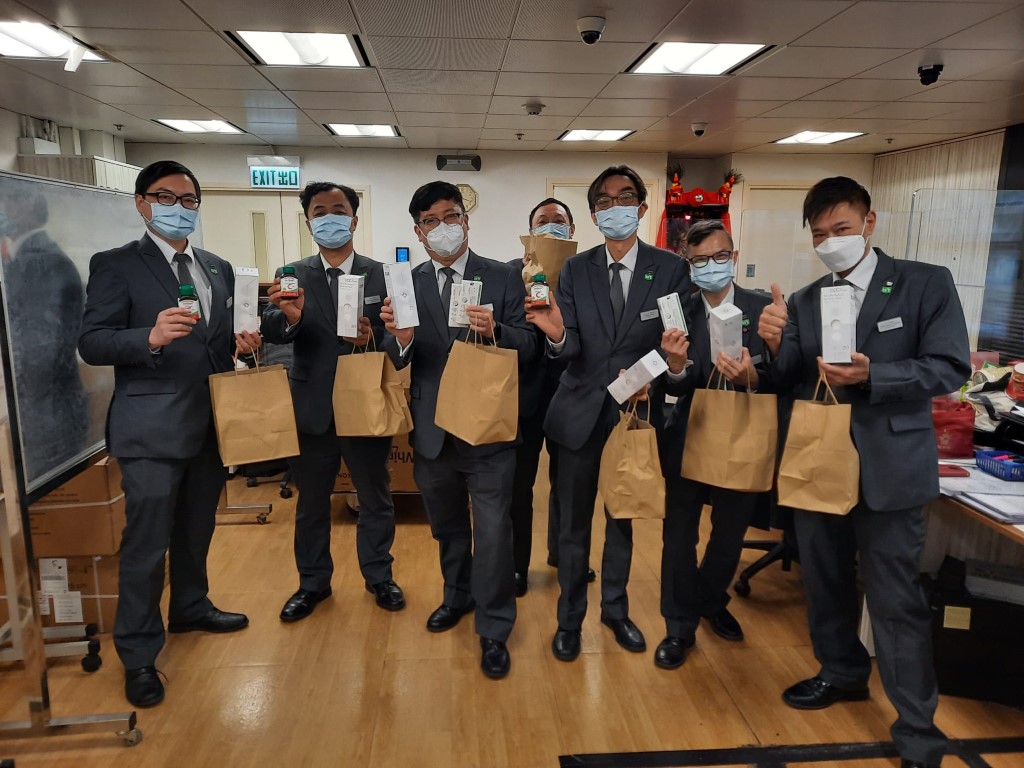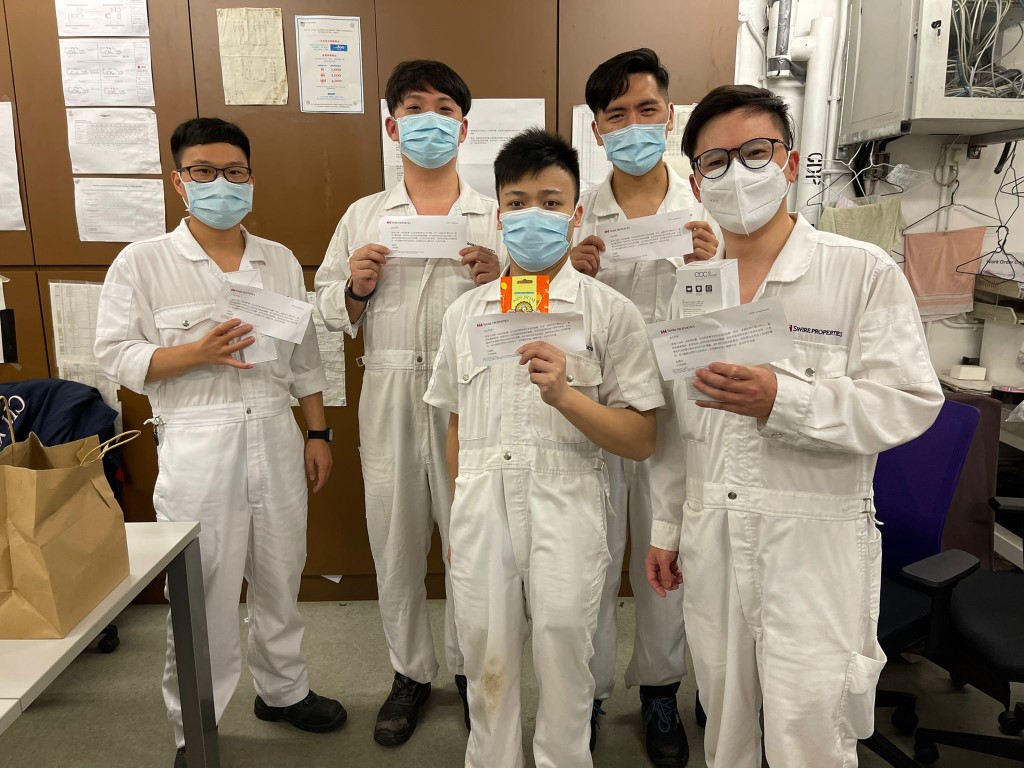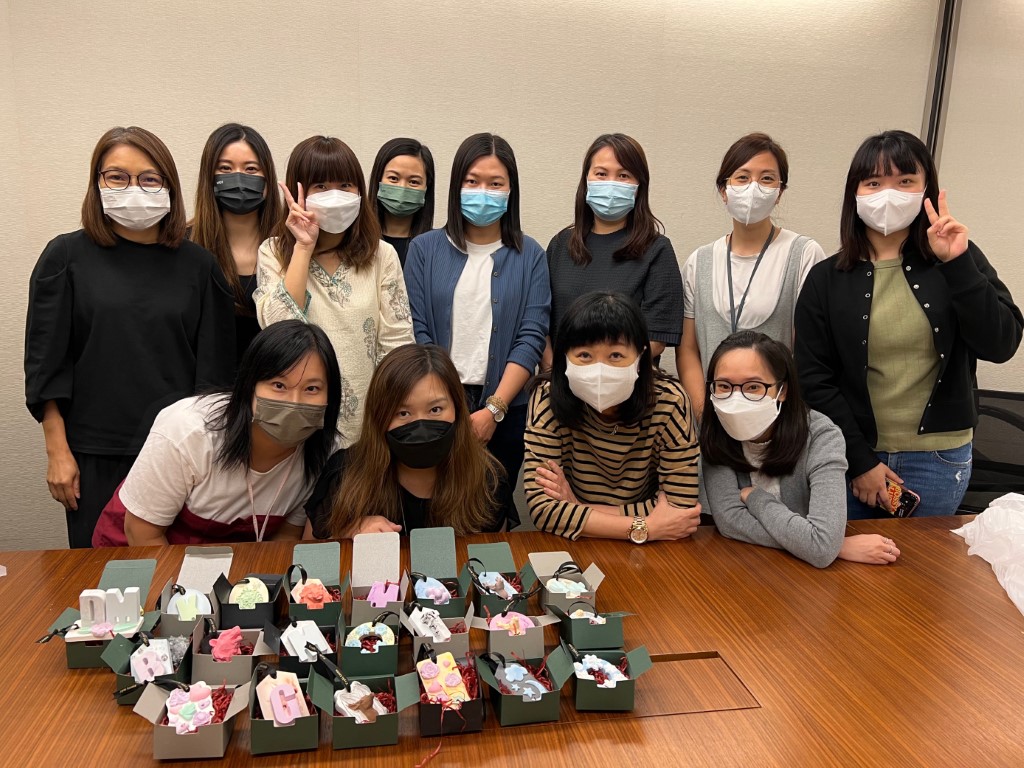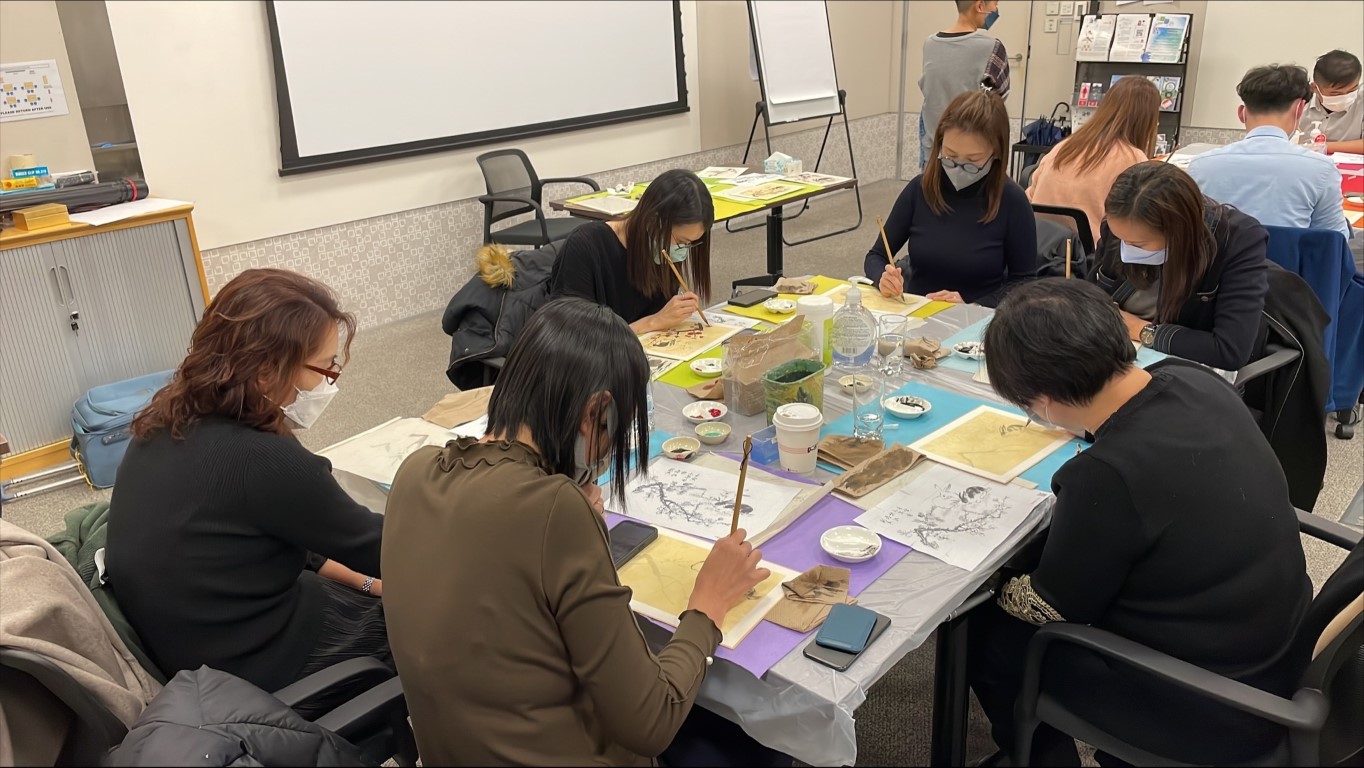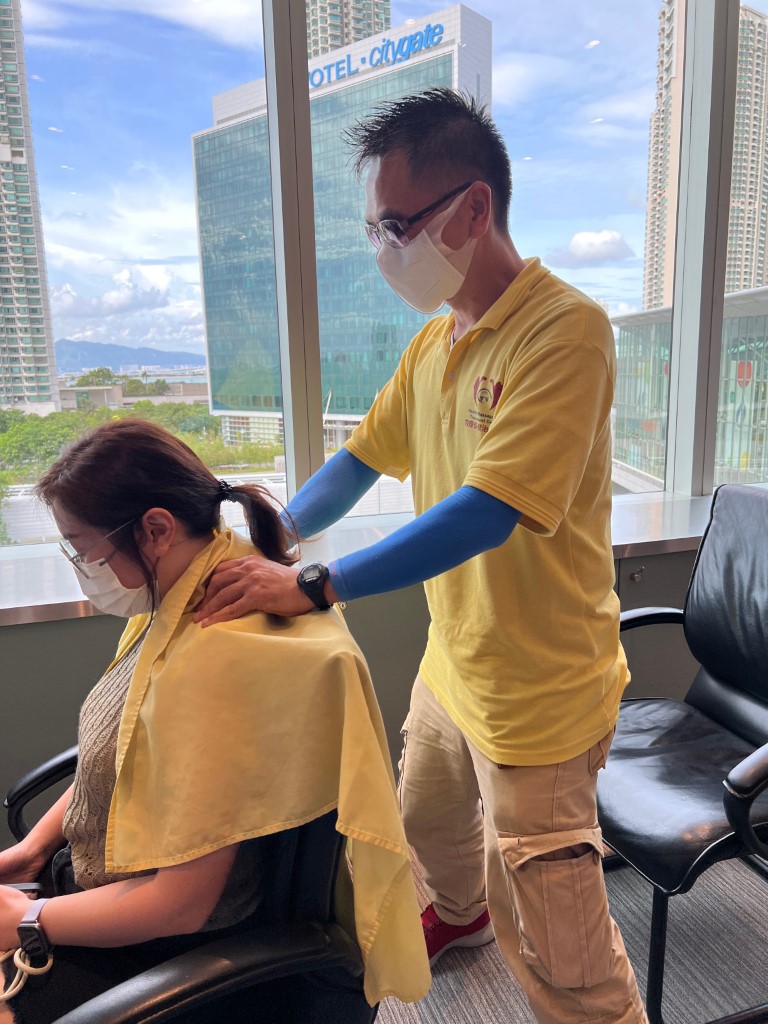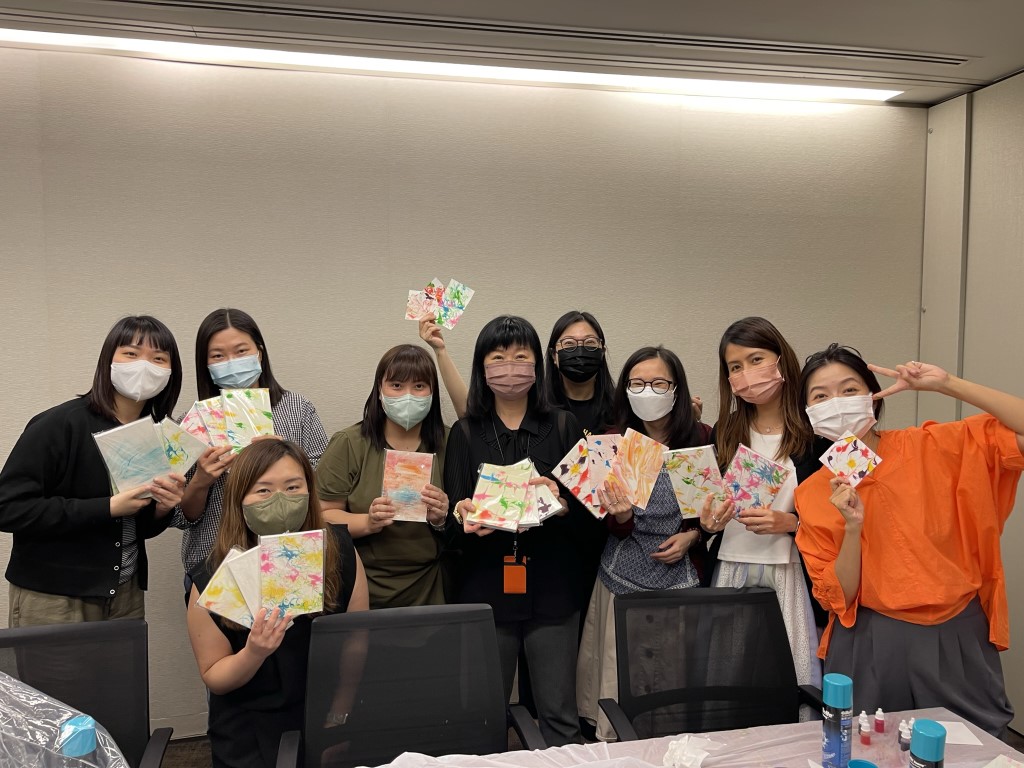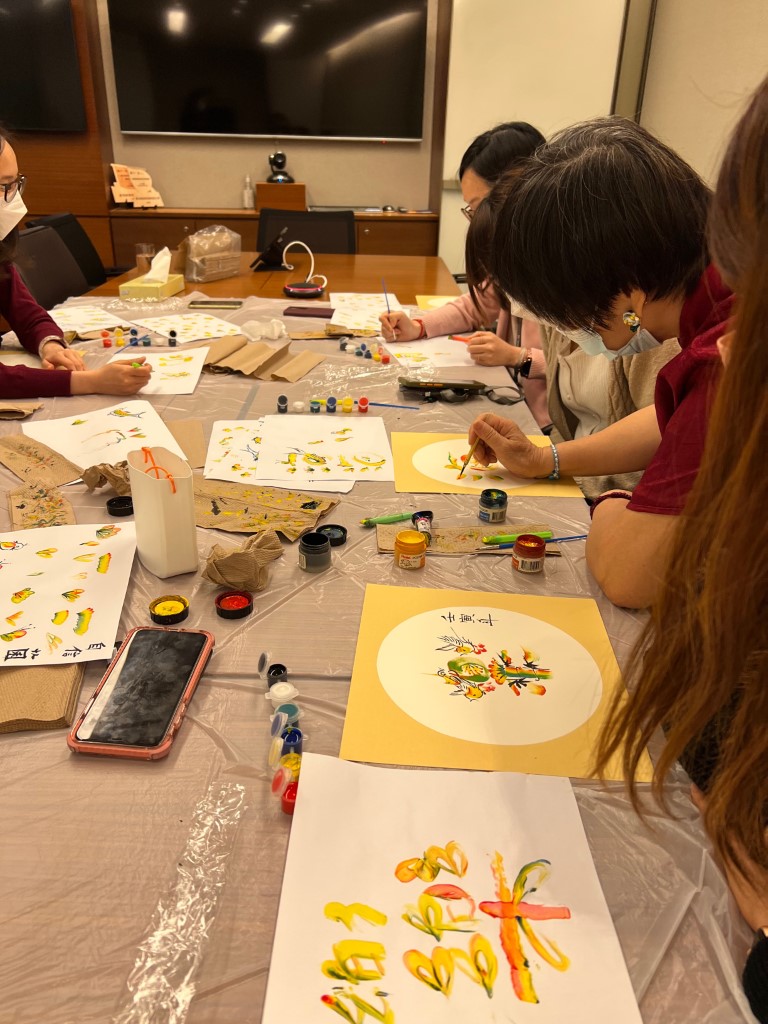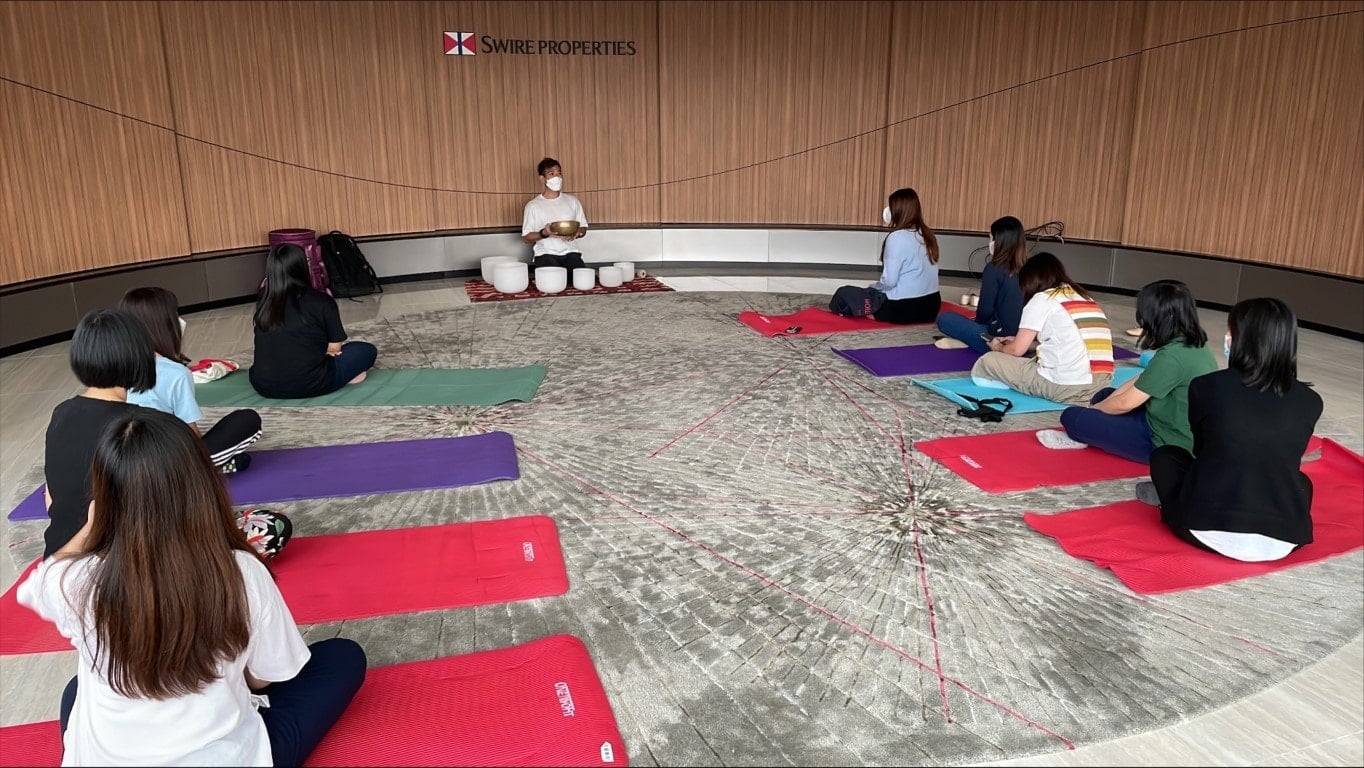 Prioritising Wellbeing and Mental Health
Swire Properties cares deeply about the health and wellbeing of our employees. Throughout 2022, we demonstrated our care in various ways.
The serious COVID-19 situation during the first half of 2022 meant that several staff had to endure quarantine arrangements, which was psychologically difficult. When our people were sent to quarantine centres, we ensured that they receive a care package which included food and leisure items to help them pass the time. Care packs were also distributed to all frontline staff during the worst weeks of the pandemic to provide support and show our gratitude for their professionalism. These packs included face masks, supplements and soup vouchers.
June was wellness month at Swire Properties' Hong Kong offices. To mark Global Wellness Day on 11 June, 18 fun and interactive workshops and webinars were held throughout the month of June to help staff relax and rejuvenate mentally and physically and generate inspiration on ways to lead healthier and happier lives. The activities included learning to create an aroma stone, an "art jam", massage sessions, paper marbling, rainbow calligraphy, and other arts and crafts workshops.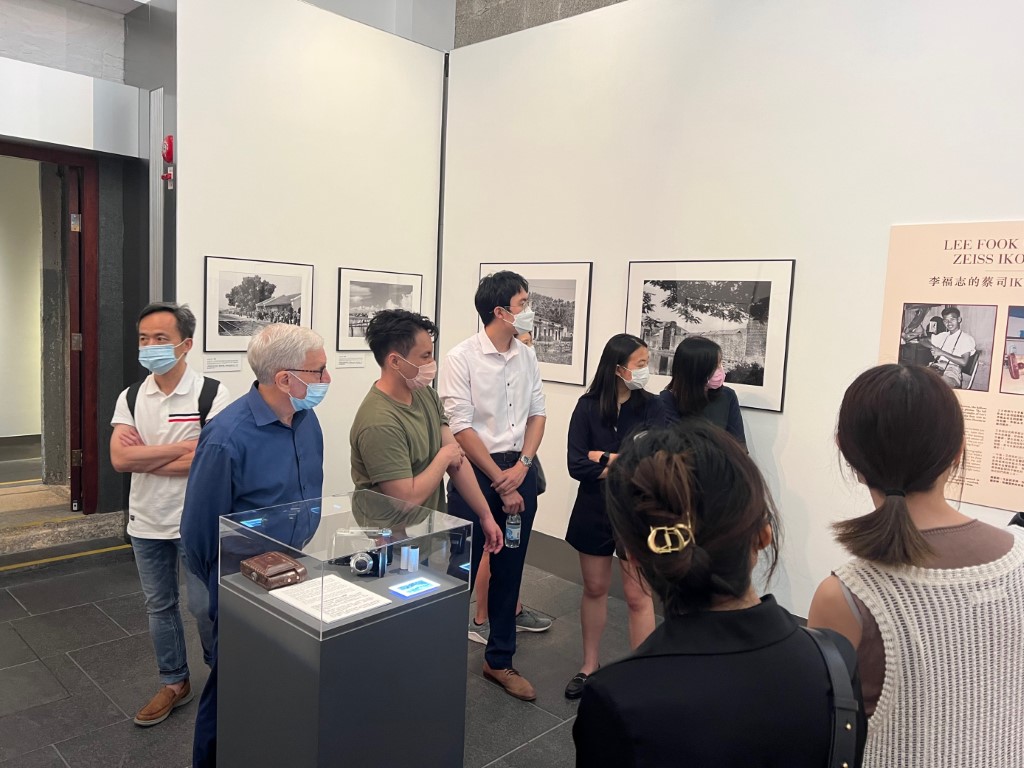 Hong Kong Wellness Initiatives
Swire Properties held numerous activities and initiatives throughout Hong Kong to boost the health and happiness of our staff during the continuing pandemic situation.
More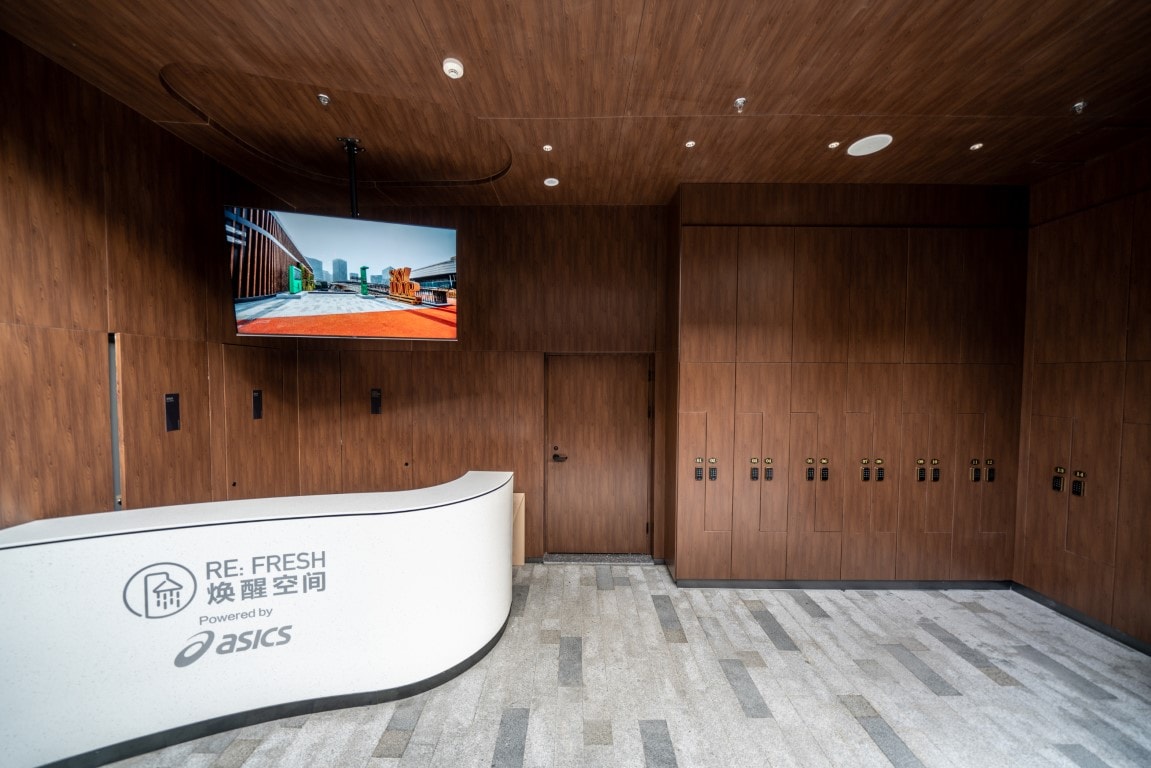 Chinese Mainland Wellness Initiatives
We devised numerous activities and initiatives to promote employee health and happiness and support the mental and physical wellbeing of our employees during the pandemic.
More