Privacy Policy
GRI 418
HKEX KPI B6.5
We are committed to protecting the privacy of our customers. Our Privacy Policy covers our operations in Hong Kong and the Chinese Mainland. This policy on data management and protection provides guidance on the handling of personal data, including that of our customers, throughout the data lifecycle and will be updated from time to time to ensure compliance with the relevant laws and regulations.
Under the Privacy Policy, our employees are required to comply with internal guidelines covering the collection, processing, transfer, retention and disposal of personal data.
Retail Customers
We obtain valuable feedback from customers visiting our major retail properties through annual customer surveys and our Mystery Shopper Programme ("MSP"). We conduct three types of marketing research: annual shopper behaviour and branding research; the MSP; and a luxury shopper programme in the Chinese Mainland.
Annual Shopper Behaviour and Branding Research
Our 2022 shopper behaviour and branding research programme was carried out across all our major retail properties in Hong Kong and the Chinese Mainland, and at a number of competitor malls. Carried out by a research agency, the research programme consists of quantitative studies, designed to identify shopper profiles, gauge customer behaviour, determine the presence and predisposition of mall brands, and understand customer needs in each of the malls. Results from the studies will help us gauge the performance of our malls and provide actionable insights for management teams.
In 2022, more than 9,500 interviews were conducted with over 99% of the respondents ratings our malls between "excellent" and "good", a 2% increase from 2021. The improvement in ratings demonstrates a high level of shopper satisfaction with our malls and is a positive indication of the quality of the shopping experience we provide.
Mystery Shopper Programme 2022
Our annual Mystery Shopper Programme (MSP) evaluates the performance of our customer service officers in our six Chinese Mainland malls by identifying their strengths and weaknesses of our CSOs and providing actionable recommendations for better customer service and experience.
When compared to the first MSP, the latest programme shows an overall improvement of 23.5% was accomplished by all our malls, reflecting our continuous dedication to enhancing the customer experience.
Chinese Mainland City-level Luxury Shopper Study 2022
Performed by a consulting firm, Swire Properties' "Chinese Mainland City-level Luxury Shopper Study 2022" was carried out in the five cities in which we have operations, performing a deep dive into the thoughts and opinions of luxury.
Designed to inform our future strategies, the study had three parts – a customer research section, a benchmarking section against industry standards, and a section on future opportunities.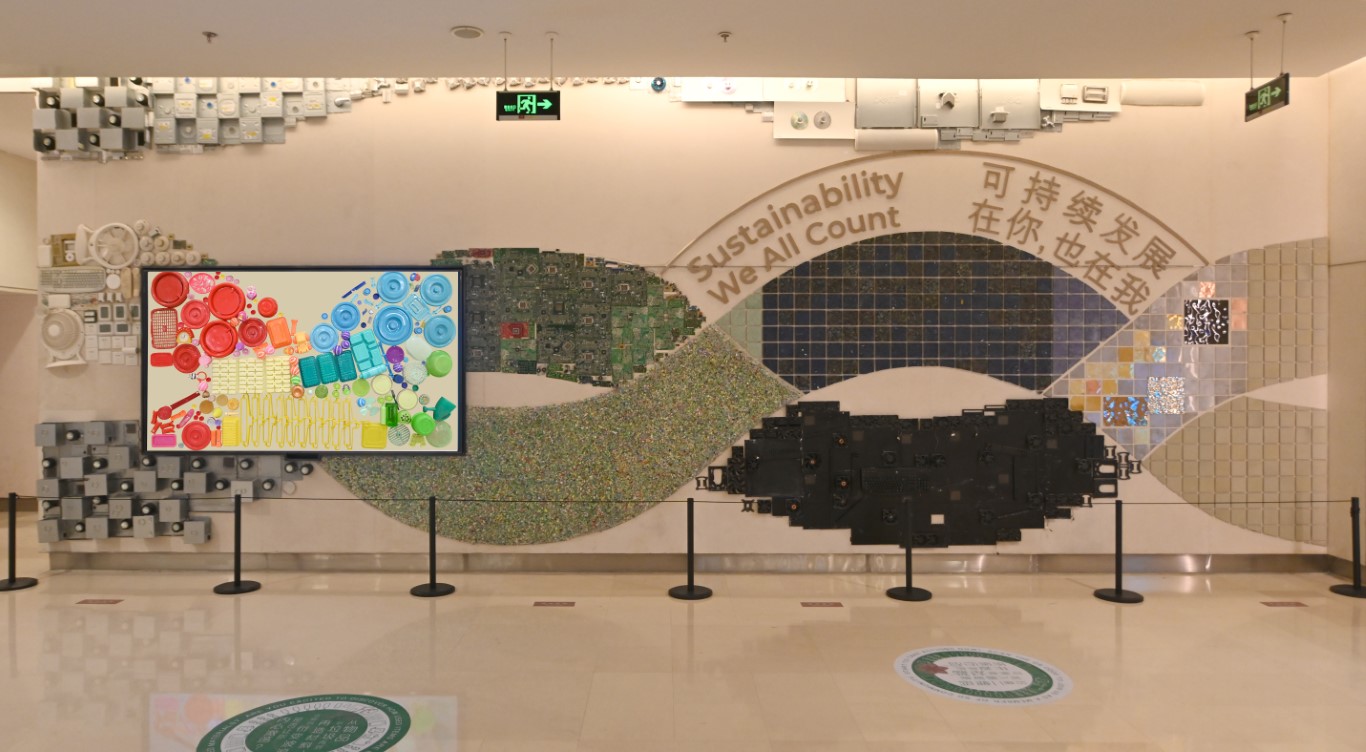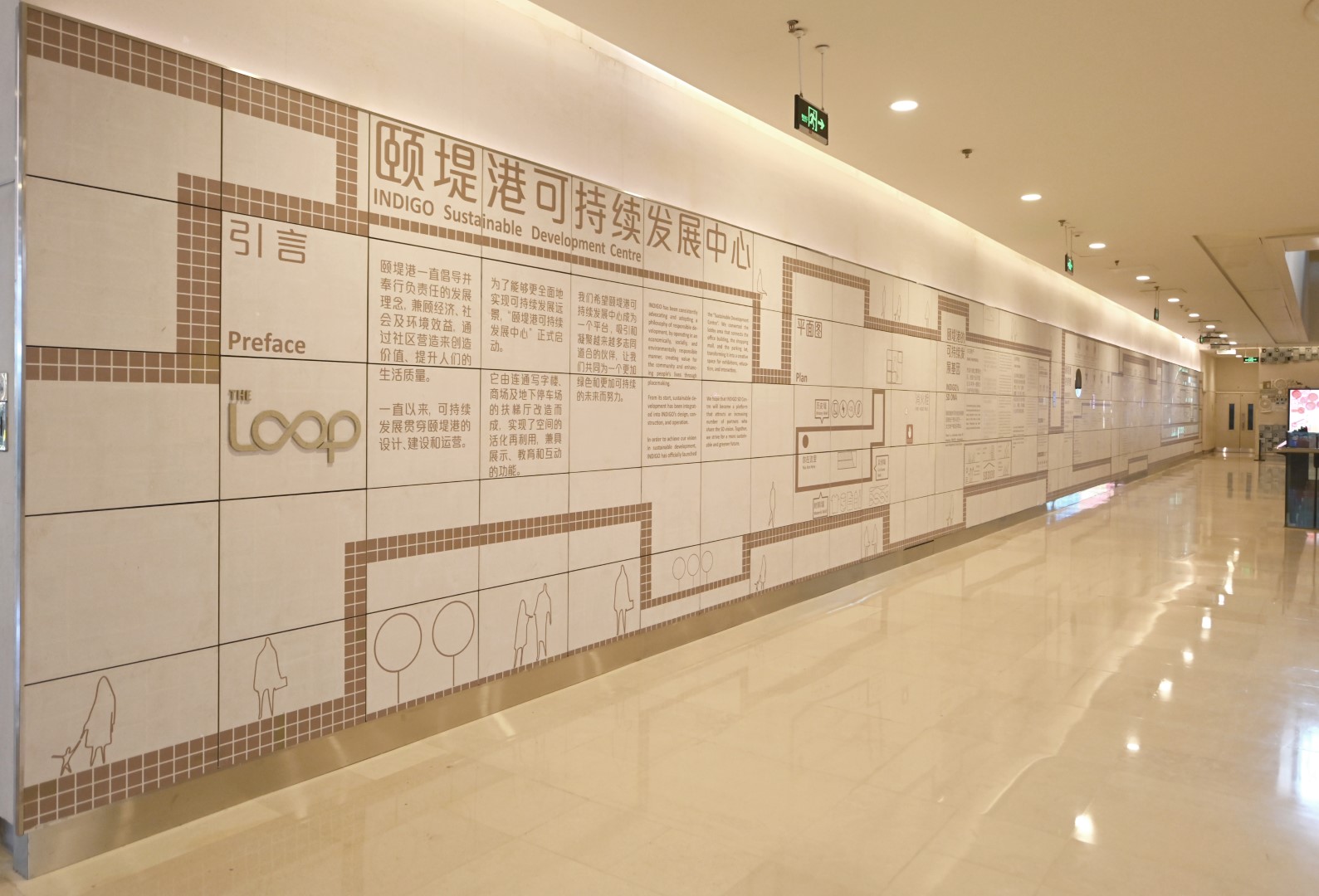 INDIGO's Sustainable Development Studio at The Loop
In August, INDIGO opened its Sustainable Development Studio ("SD Studio") at The Loop, a multipurpose space where employees, tenants and business partners can host sustainability-related events such as meetings, workshops and mini-exhibitions.
Located in the lobby area that connects the office building, shopping mall and parking lot, the SD Studio adopts a similar design to The Loop, with sustainability-related mosaics, modular furniture which can be easily stowed during multifunctional events, and fabrics made from recycled and repurposed materials from a previous exhibition.
The SD Studio has three main functional walls – a history wall, which charts INDIGO's sustainable development journey and green certifications; an educational material wall, showing how plastic, metal, glass and electronic waste products are recycled and upcycled; and a co-creative art wall to help inspire the public through inspirational green living-themed works.
Digital Customer Experience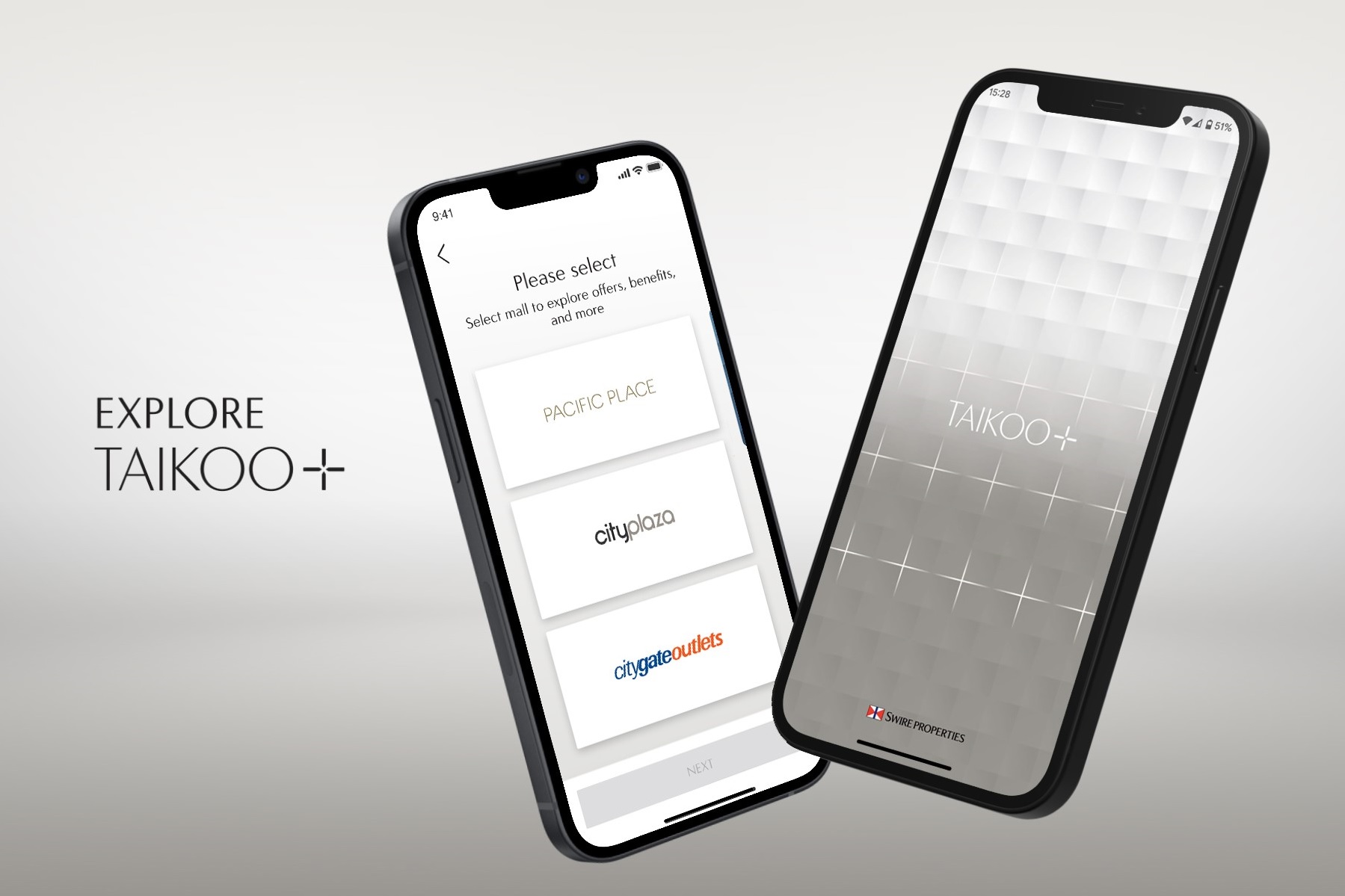 TAIKOO+ Mobile App Launch – Unlock Cross-portfolio Synergy
Launched in November 2021, the TAIKOO+ mobile app is a unified, "one-stop shop" platform designed to attract cross-mall registration and unlock cross-portfolio synergy. Covering three Hong Kong shopping destinations – Pacific Place, Cityplaza and Citygate Outlets – the app provides several member services through a single platform, with core services including loyalty programme enrolment, conversion of spending to points and rewards redemptions.
The TAIKOO+ app has performed Impressively thus far, yielding:
A 352% growth in Cityplaza and Citygate Outlets shared membership.
An overall increase in shared members at all three malls of 273%.
A 56% engagement rate of Cityplaza loyalty members.
A handling rate of more than 65% of Cityplaza and Citygate Outlets receipt uploads by the app – helping capture member data for analysis and increasing the operational efficiency of customer service counters.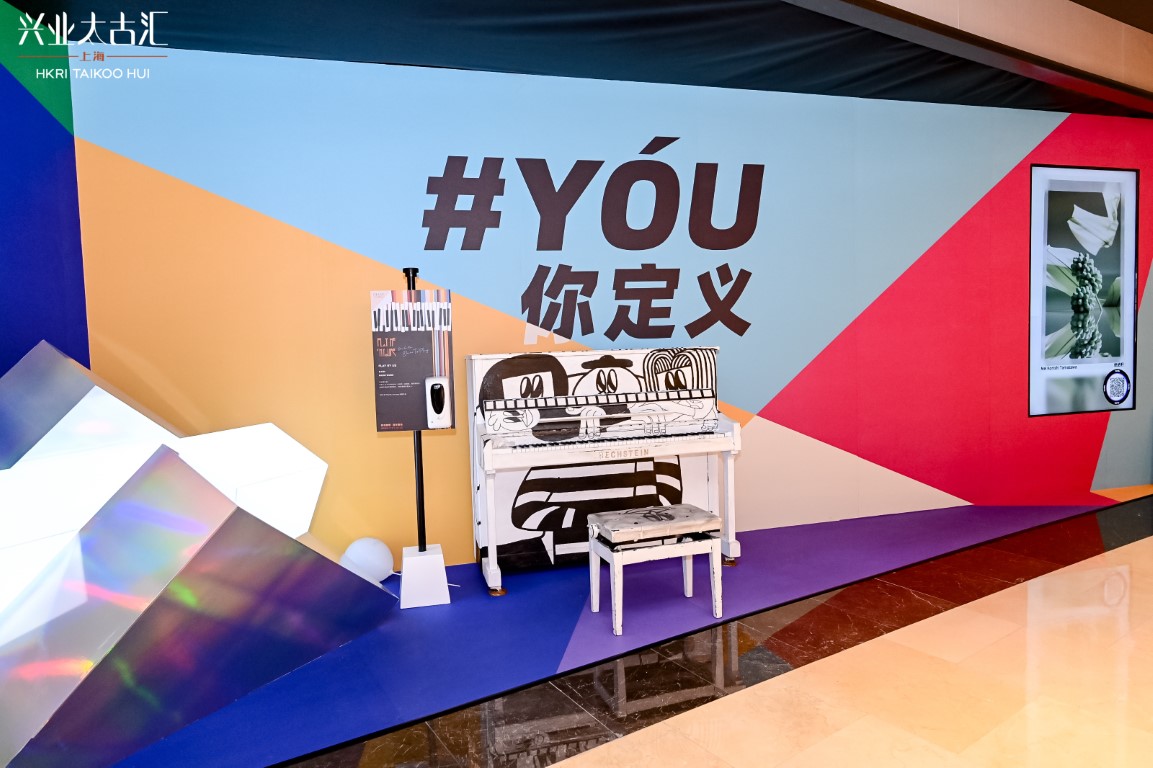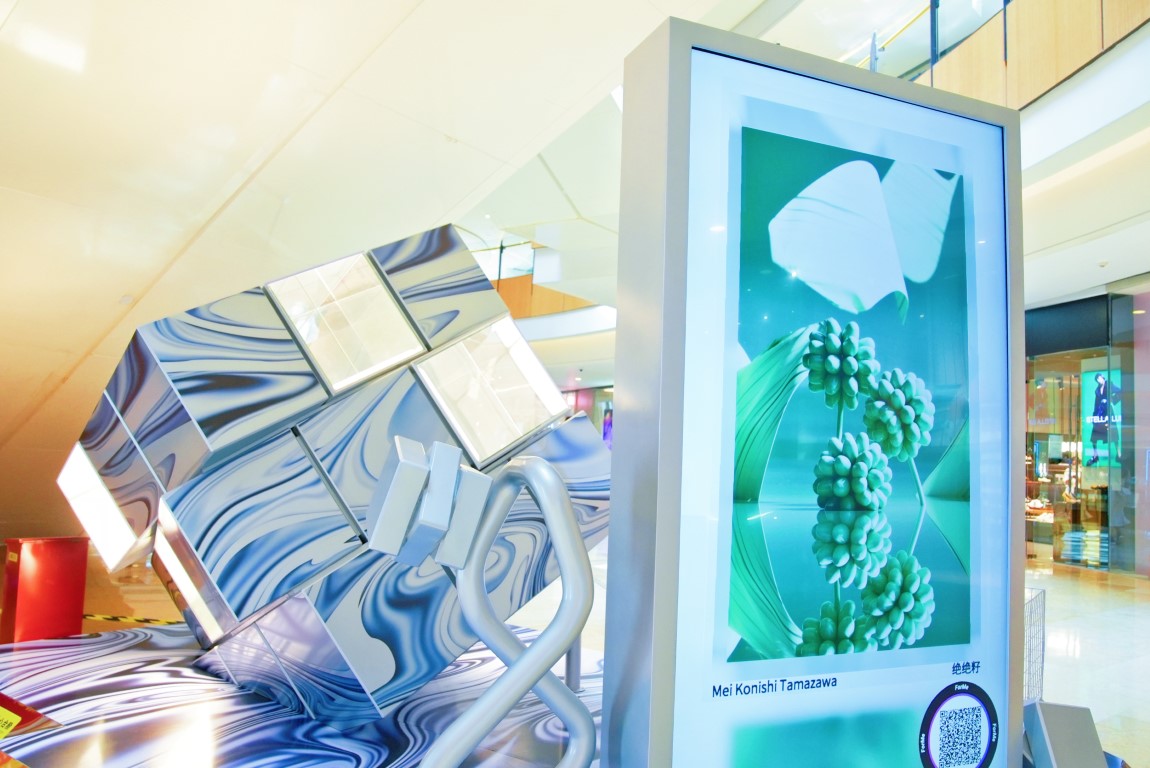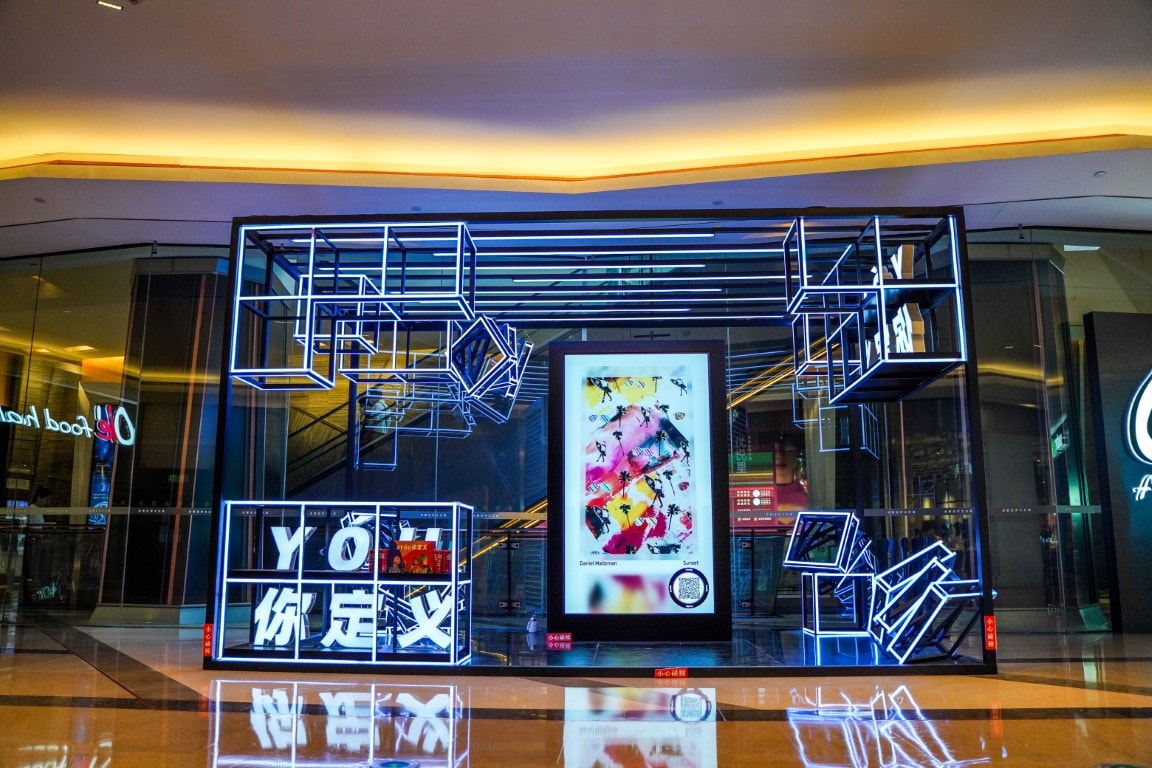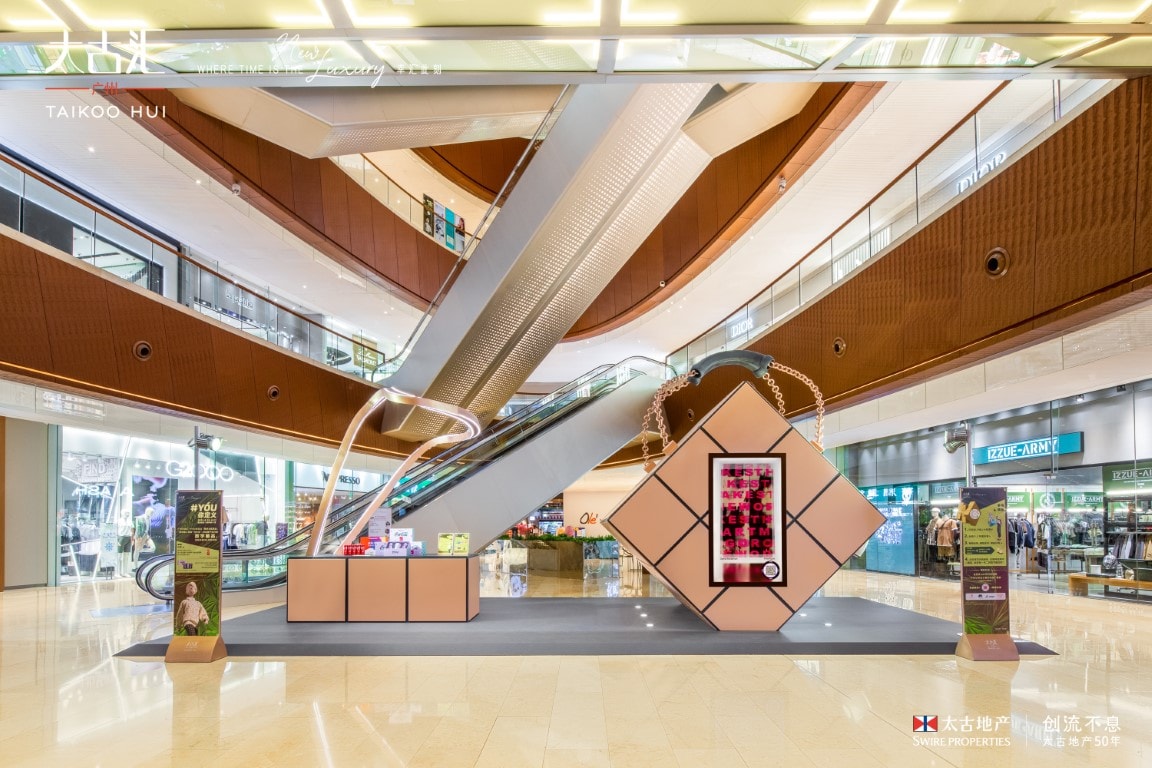 The "Personally Yours" Digital Game Campaign Launch
In the Chinese Mainland, Gen Z consumers are increasingly responding to personalised product marketing. To reach this large market segment, Swire Properties devised the "Personally Yours" digital campaign for our 50th anniversary. This new experiment in commercial real estate is a unique, proactive and integrated approach to customer engagement.
"Personally Yours" brings to life new retail service concepts that connect people, goods and spaces. It facilitates private traffic marketing, enables brands to adopt targeted marketing and enhances the consumer experience through four key features:
"Creative ways to play" – The campaign invites customers into a digital world where they use a pioneering user-generated content ("UGC") model to customise their own unique virtual avatars and obtain their own exclusive digital collectible for use in an engaging multiplayer game – a first for Swire Properties.
"Empowering brands to link virtual and real-world realities for targeted marketing" – brands can digitally showcase their products, creating online exposure which is then converted to foot traffic at physical stores. Through the game, online gameplay is connected to the in-store experience.
"Digital art augments the attractiveness of fashion" – the campaign includes digital art with physical products. In addition to making personalised images and virtual outfits, the campaign requested two artists to create 10 digital works of art inspired by our 50th anniversary theme. The participants were allowed to reuse these pieces to make their own digital creations.
"A whole new self image" – the campaign supports and encourages participants to use diverse and elaborate digital designs for their virtual avatars when adding fashion elements to their hair styles, facial features, expressions, and clothing.
By connecting the virtual and physical worlds, "Personally Yours" was more than an isolated marketing event – it became a sustained engagement and outreach initiative, a symbol of Swire Properties Creative Transformation ethos. As of 12 September 2022, the campaign had generated nearly RMB15 million in advertising value, and the "Personally Yours" game acquired over 220k interactions.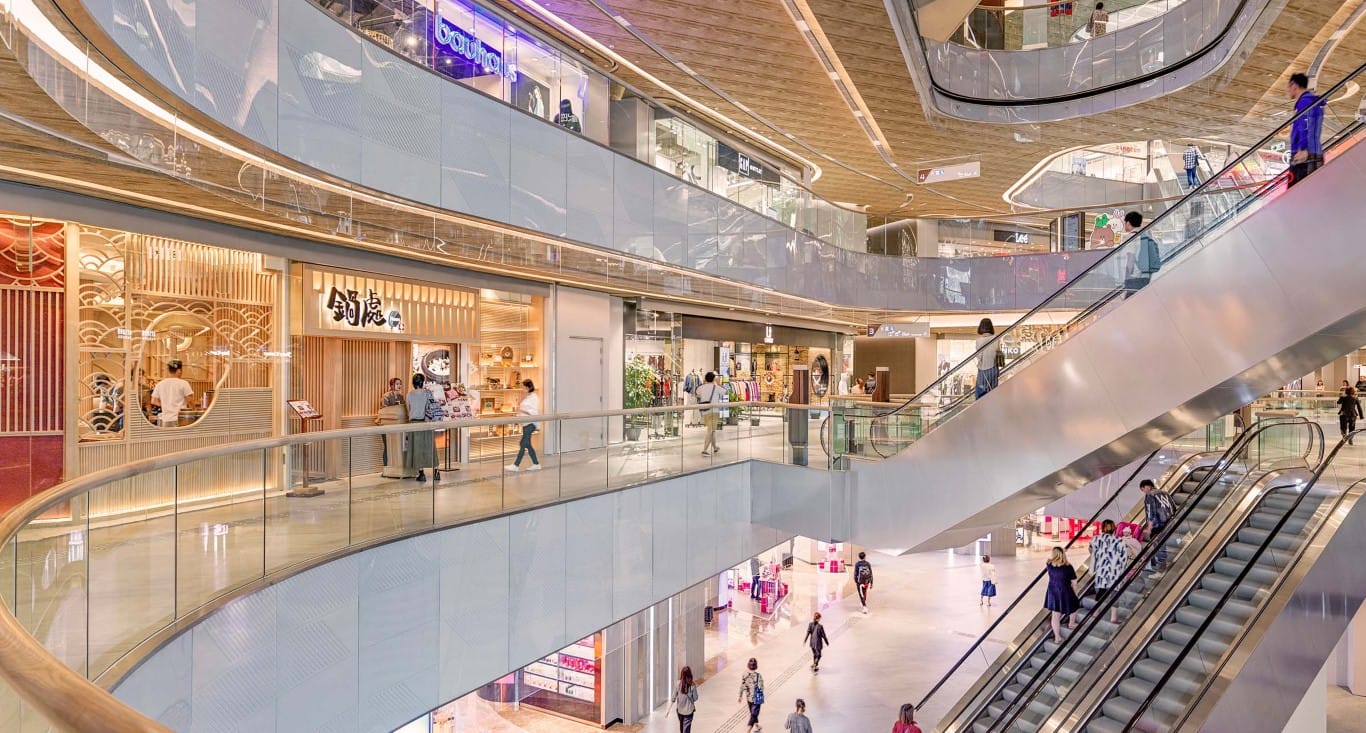 HK1 CRM
We continued to rollout the customer relationship management ("CRM") platform in 2022 at Swire Properties' shopping malls in Hong Kong, which now covers Citygate, Cityplaza and Pacific Place. Designed to enhance shopping experience for customers and streamline processes for mall staff and management, the platform integrates customer information allowing for better management of customer loyalty programmes, including tiers, campaigns, rewards, redemptions and gifts. The platform is also speeding up rewards redemption and receipt verification time, reducing inventory error and providing advanced data analytics that allows for precision marketing.
In 2023, the team plans to expand the platform to include contactless car-parking services, digitalised valet parking and other incremental features that will enhance the customer experience and create further efficiencies.