Chinese Mainland "D&I Lunch and Learn" Webinars
Three D&I Lunch and Learn webinars were held by the D&I Committee's Chinese Mainland Chapter in 2022. In March, the "Primer to Inclusive Communication" webinar welcomed 50+ participants, while in August, the "Introduction to Mental Wellbeing" workshop had over 70 people take part. These two webinars were run by an executive coach and representatives from a Beijing-based wellness organisational consultancy and training company, who introduced verbal and non-verbal communication techniques to address unconscious biases, raise mental health awareness and build a more inclusive workplace. The third, held in early December, was called "Why Gender Equality Matters to me". Over 80 staff attended, learning from the founder of a social enterprise that promotes gender diversity and inclusion in science, technology, engineering and mathematics (STEM).
Celebrating World Day for Cultural Diversity for Dialogue and Development
In Hong Kong in May, Swire Properties hosted an event in collaboration with The Zubin Foundation on World Day for Cultural Diversity for Dialogue and Development. Our two panel sessions welcomed subject matter experts and industry peers who discussed the challenges facing ethnic minority groups in Hong Kong and how these can be addressed by communities and businesses, with the goal being to understand the role cultural diversity plays in enabling sustainable development.
About 40 Swire Properties staff attended the sessions, discussing how these challenges affect our lives and business, and brainstorming ways to bring about positive change.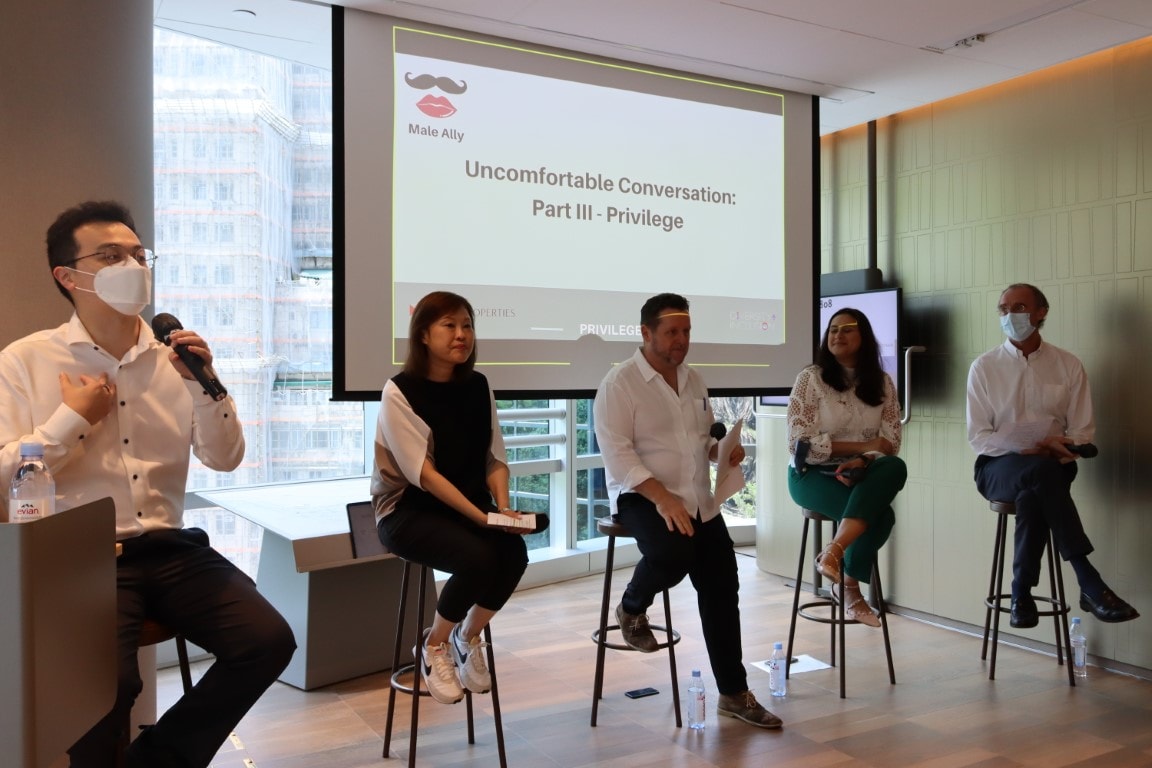 "Uncomfortable Conversation" Seminar and Webinar Series
Riding on the successful launch of the Male Ally initiative in May 2021 – a network of allies who promote gender equality – we began a new seminar and webinar series in 2022 called "Uncomfortable Conversations". The series aimed to spark conversations between our staff and industry experts about sensitive gender equality topics such as bias and gender privilege.
The Uncomfortable Conversations initiative has three main goals: to promote, pledge and empower everyone, especially men, to actively work to strengthen bonds within our community; to advocate for underrepresented people in day-to-day settings; and to ensure that D&I issues are actively considered and implemented in recruitment, job flexibility, promotions and rewards. While the series acknowledges that some discussions may cause discomfort, it is believed that important and necessary changes can be made to attitudes, communications, engagement and culture through honest and open discussions.