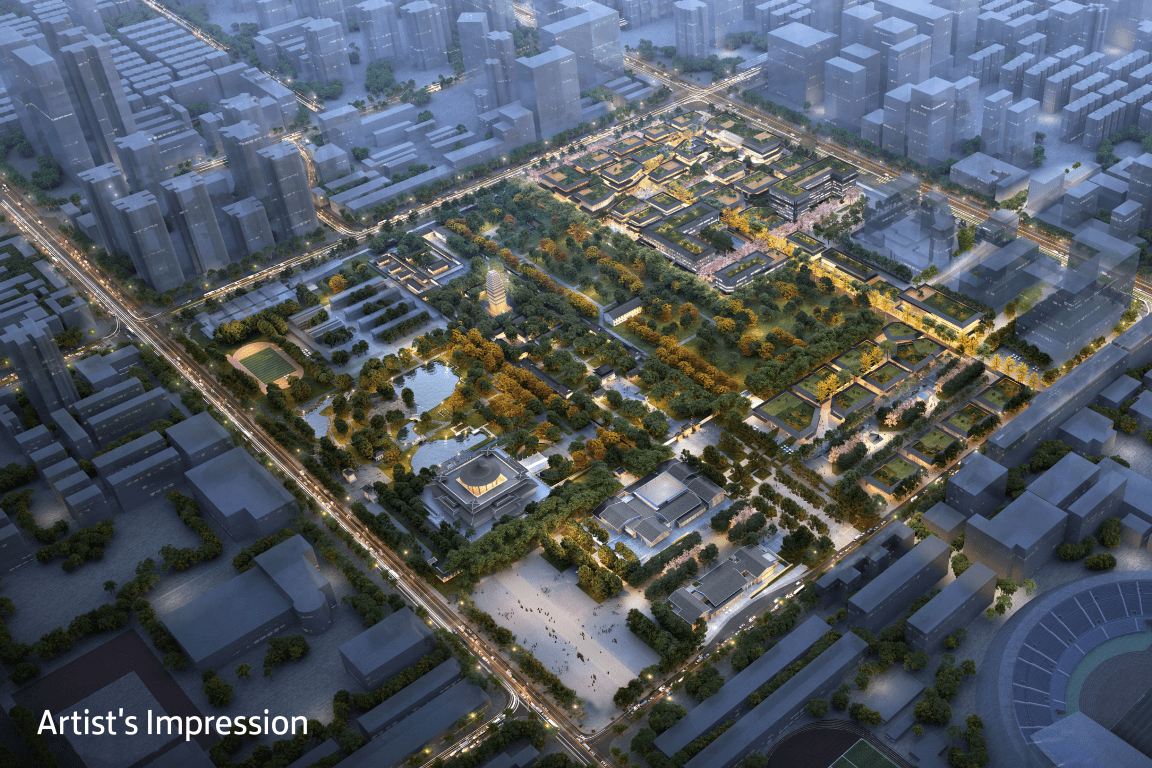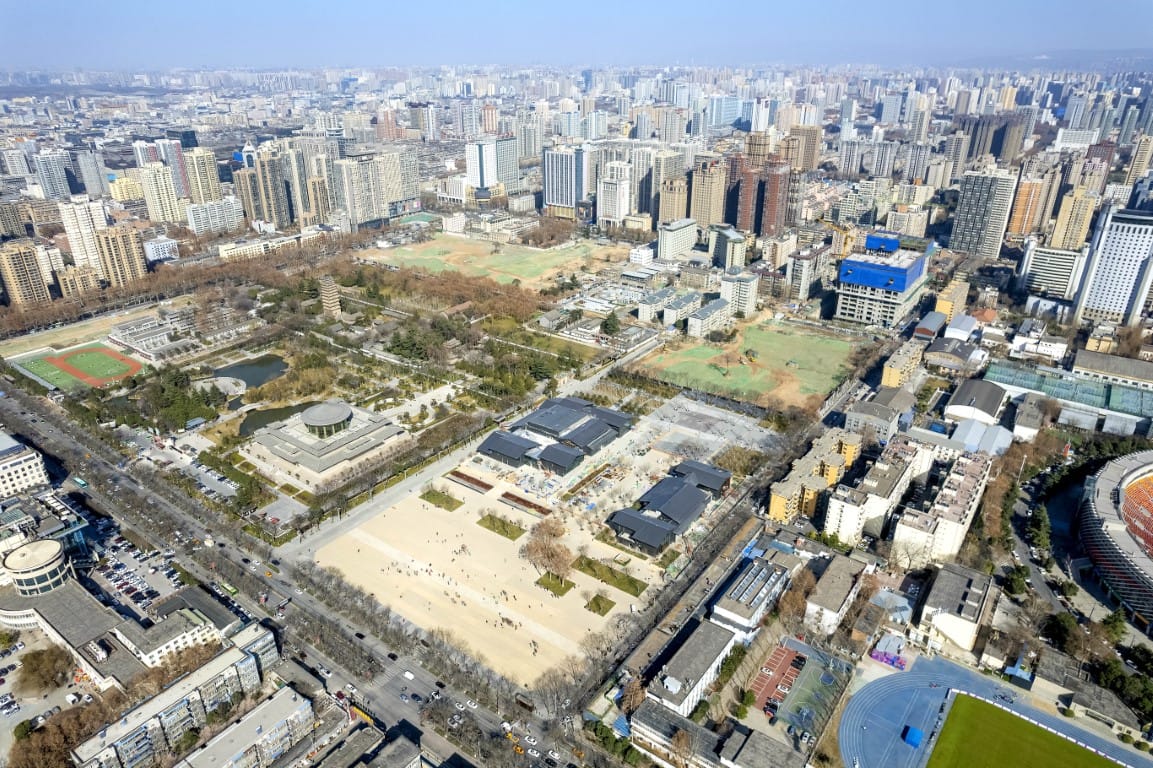 Taikoo Li Xi'an
2022 saw the announcement of Taikoo Li Xi'an in partnership with Xi'an Cheng Huan Cultural Investment and Development Co. Located within the Small Wild Goose Pagoda Historical and Cultural Zone, a scenic area with profound historical and cultural significance, Taikoo Li Xi'an will be situated adjacent to Small Wild Goose Pagoda, a UNESCO World Heritage Site, and Jianfu Temple, a royal temple built in 684 A.D. during the Tang Dynasty. The project will pay tribute to local history, culture and heritage whilst immersing visitors in unique retail, cultural and lifestyle experiences.
Swire Properties and Xi'an Cheng Huan Cultural Investment and Development Co. Ltd. will develop an urban regeneration plan for the area that blends old and new and takes full advantage of its location at the intersection of two metro lines.
Taikoo Li Xi'an will be a retail-led project featuring a low-rise, open-plan architectural design that exemplifies the Taikoo Li brand. It will comprise retail and cultural facilities, a luxury hotel, serviced residences and business apartments. With an estimated above- and below-ground GFA of almost 2.9 million sq ft, this will be Swire Properties' fourth Taikoo Li in the Chinese Mainland, following the successful development of Taikoo Li Sanlitun in Beijing, Sino-Ocean Taikoo Li Chengdu and Taikoo Li Qiantan in Shanghai. The project is expected to be completed by the end of 2025.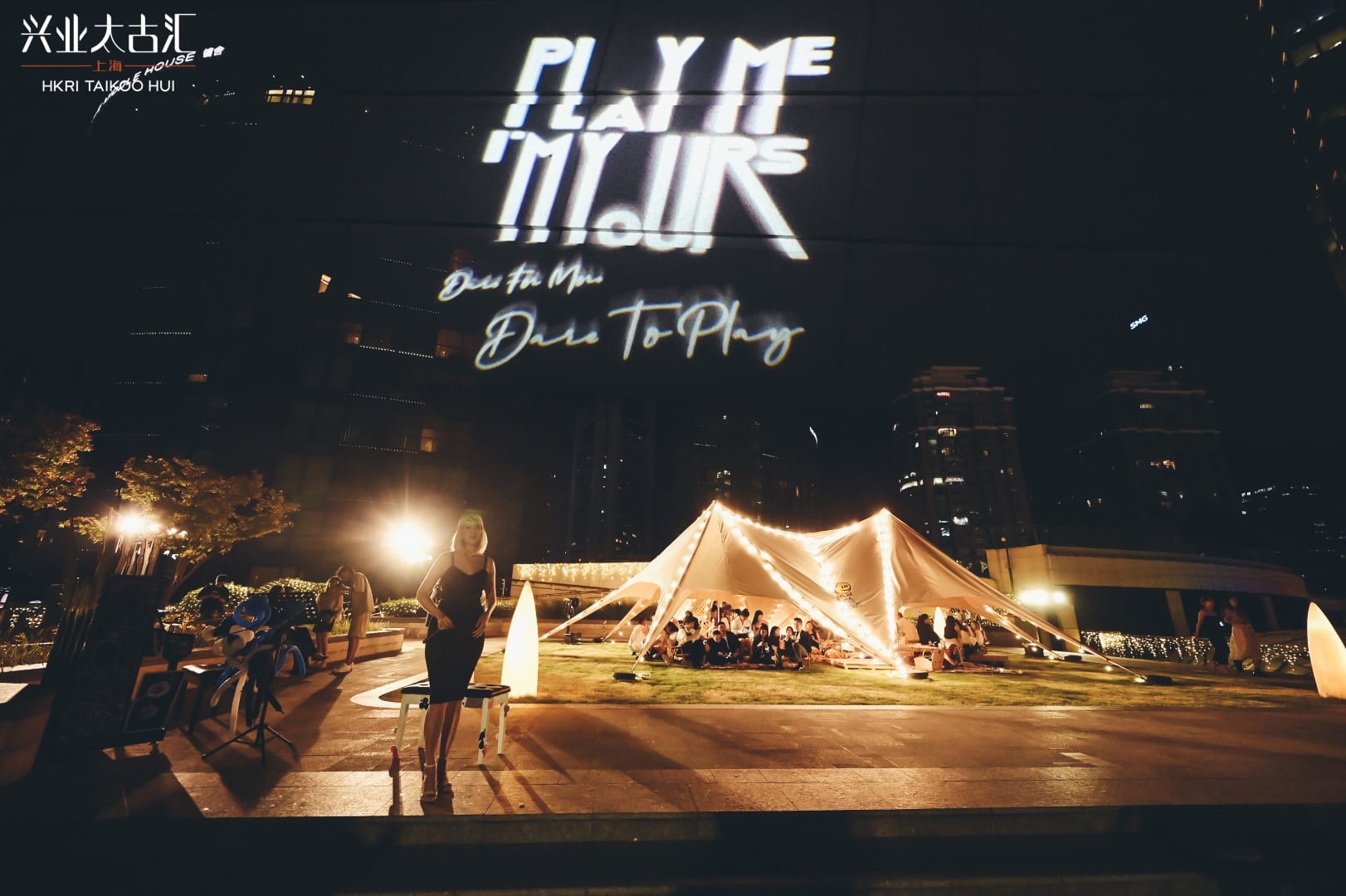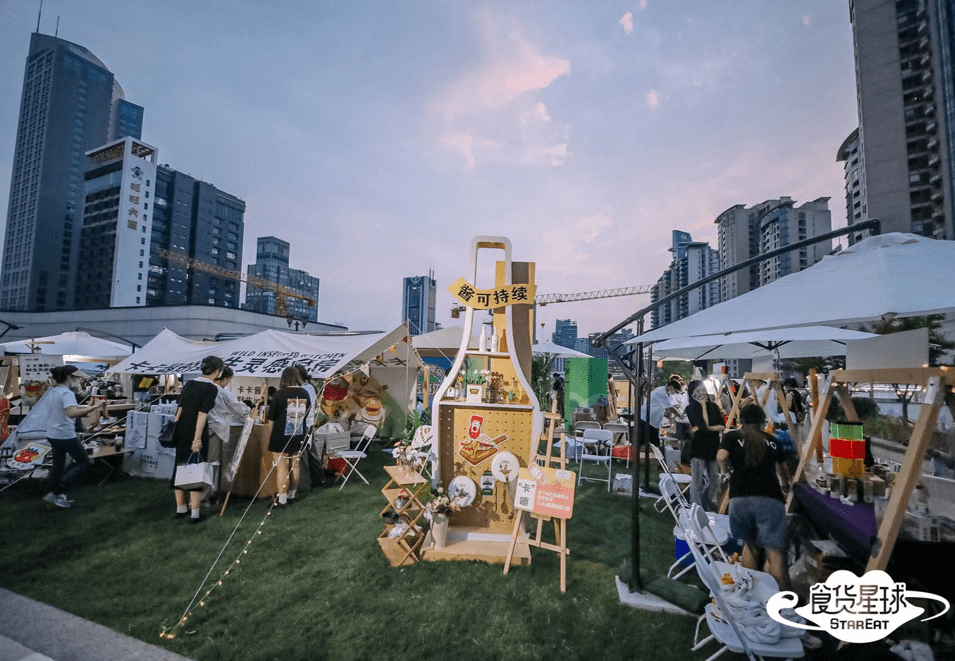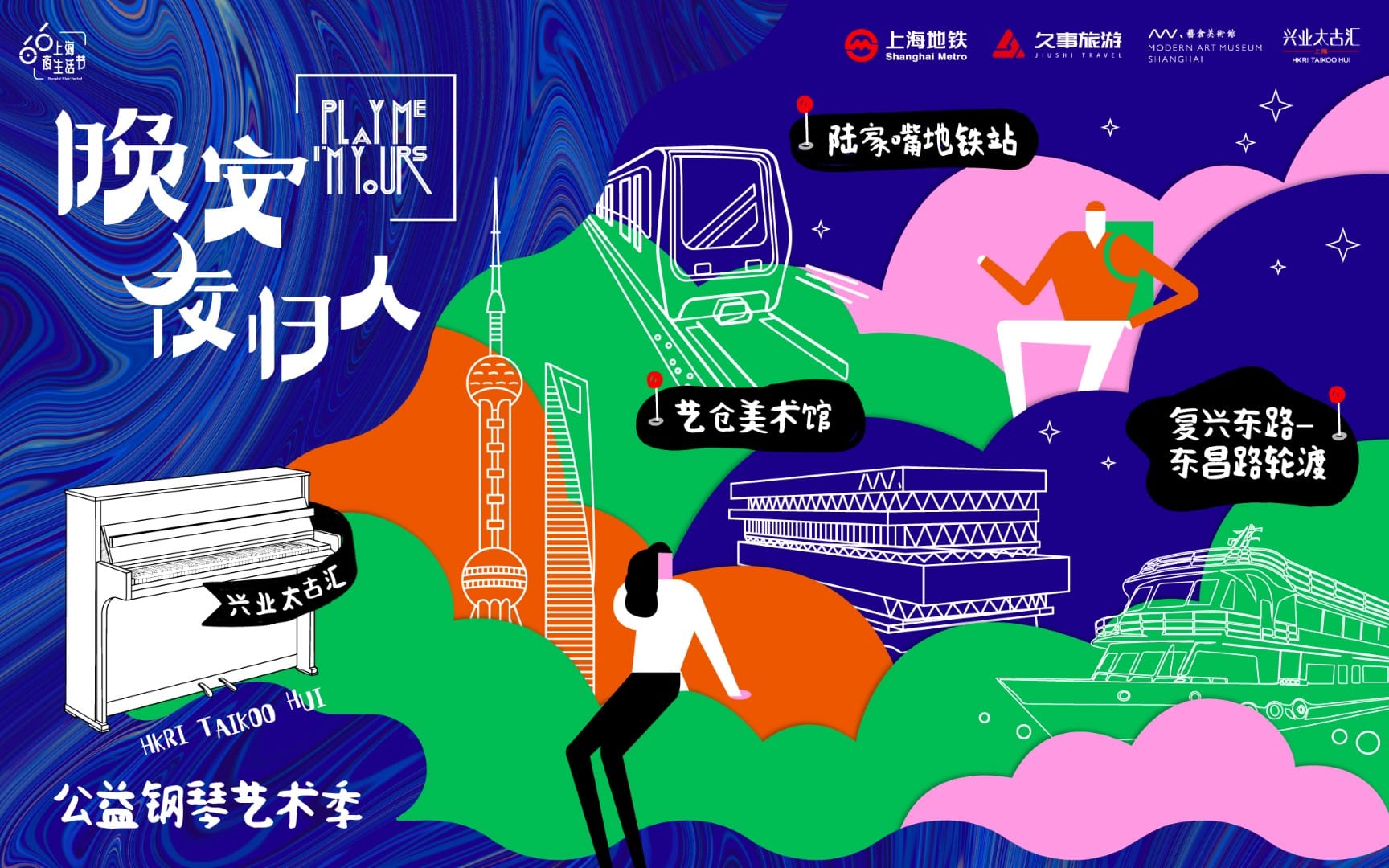 HKRI Taikoo Hui Empowers Shanghai's Night-time Economy
HKRI Taikoo Hui held a series of programmes to support the 2022 Shanghai Night Festival. The event, running in August and September, was one of the centrepieces of the city's "Double Five Shopping Festival" that aimed to boost consumer spending and combat the social and economic effects of the COVID-19 pandemic.
At the festival's opening, the General Manager of HKRI Taikoo Hui, announced the start of a public project to connect the city to music. In cooperation with Shanghai Metro, Jiushi Travel and the Modern Art Museum Shanghai, "Play Me, I'm Yours" street pianos – which anyone can play – will pop up in three public places: a metro station, a ferry pier and along the Huangpu riverfront.
Numerous choices were also provided for evening entertainment, including a food fair, a rooftop camping party and the "Personally Yours" member programme that integrates retail brands with marketing, art and commerce in creative ways to provide tailored shopping experiences.
HKRI Taikoo Hui remains committed to promoting business opportunities in Shanghai and boosting the night-time economy in the West Nanjing Road CBD, one of Shanghai's major shopping thoroughfares, as the pandemic recovery continues.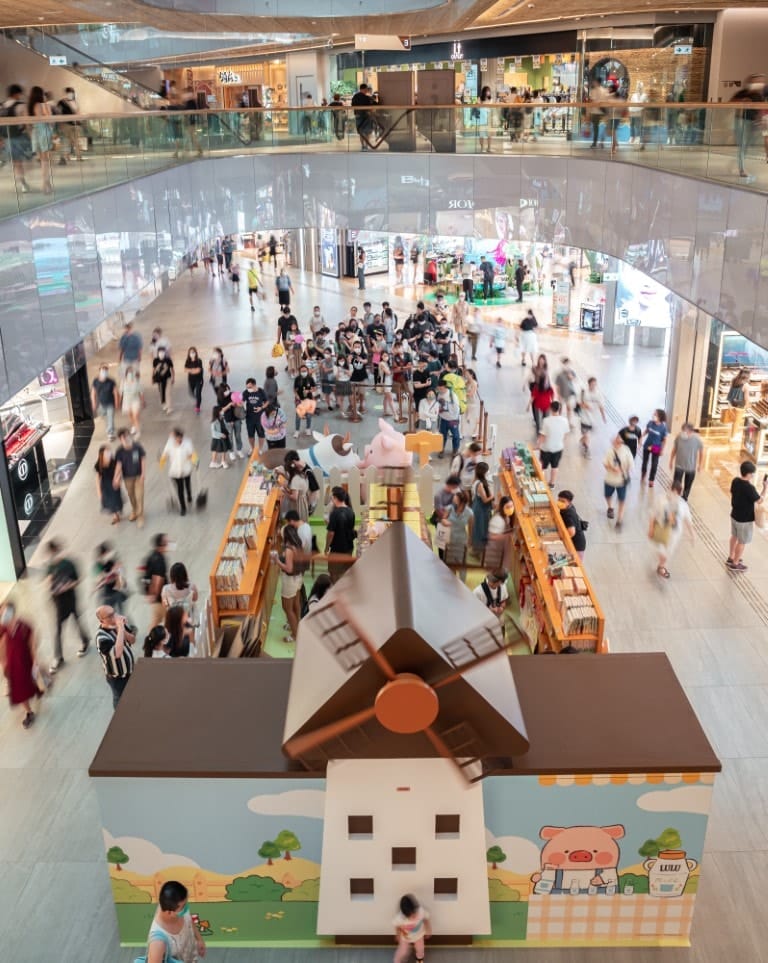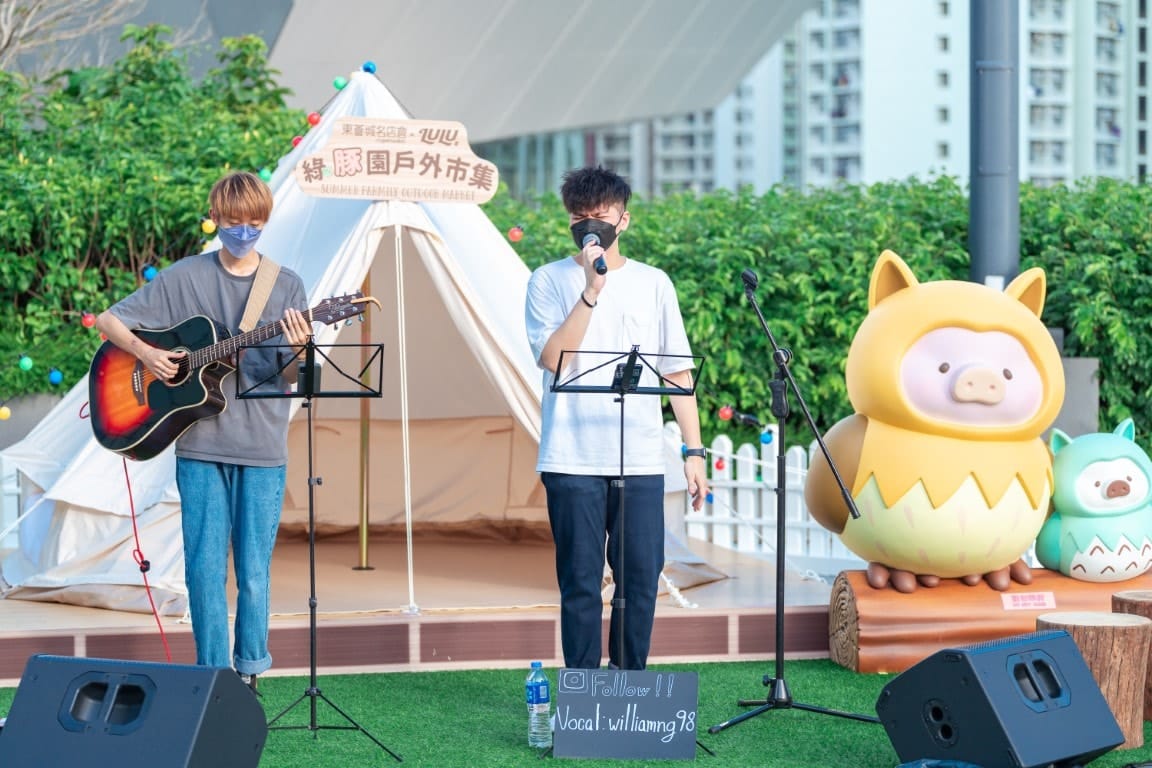 Supporting the Hong Kong Government's Consumption Voucher Scheme
In April 2022, to support Hong Kong as the city slowly recovered from the pandemic, Swire Properties partnered with Octopus, one of the selected operators in the Hong Kong government's Consumption Voucher Scheme ("CVS"). We launched a two-month sales incentive programme offering shopping rewards worth a total of HKD5 million at Pacific Place, Cityplaza and Citygate Outlets. Octopus card users shopping at these malls instantly received incentives when they reached the designated spending amount.
Generating incremental sales and traffic for tenants across these three malls, the initiative created positive impacts for shoppers, tenants, the local communities around the malls, and the wider Hong Kong economy.
The three malls then built on this success for the second phase of the CVS, beginning in June, offering HKD12 million in incentives to shoppers reaching a designated electronic spending amount. These included limited-edition premiums featuring popular characters and shopping vouchers with no minimum spending requirement. These incentives were bolstered by lively and engaging summer shopping campaigns at the three malls with pop-up stores, digital activities, a "summer farm garden", weekend outdoor markets, and other undertakings – all designed to promote local consumption and maintain positive momentum for the wider Hong Kong retail industry.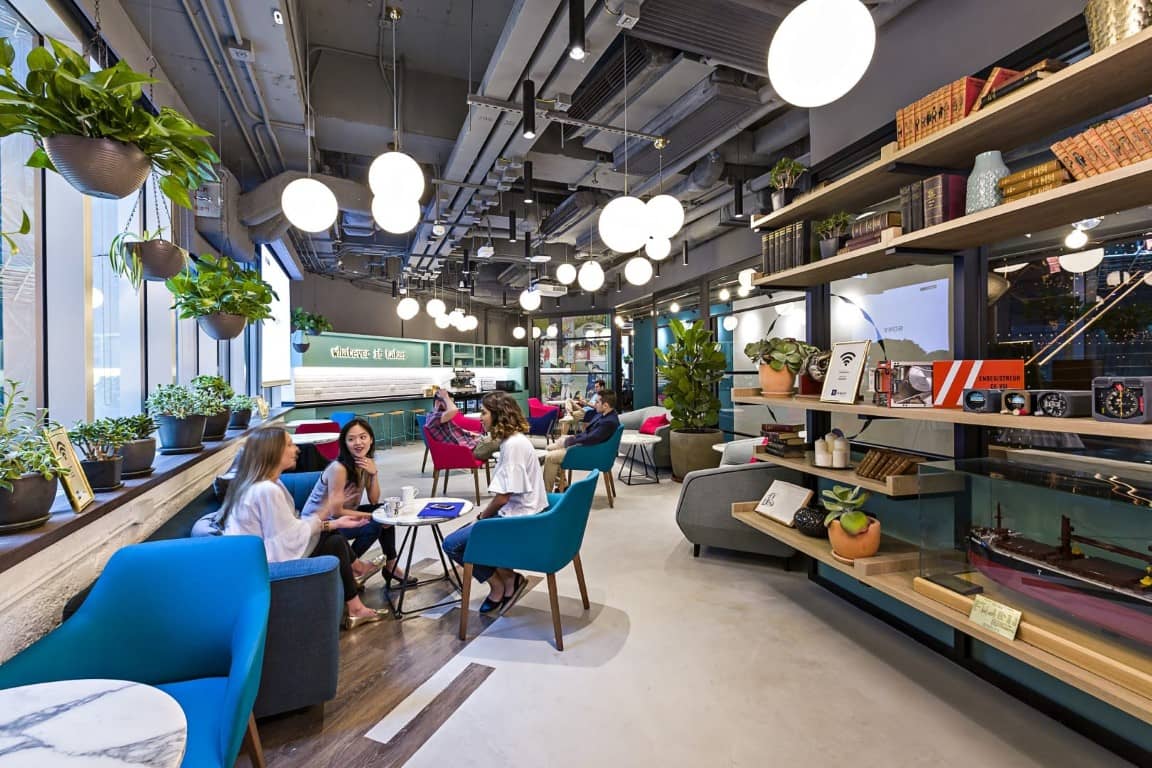 Launch of Blueprint Sustainable Development Cheat Sheet
Blueprint, Swire Properties' flexible work and event space in Taikoo Place's Dorset House, is committed to continuously improving operational sustainability. In August 2022, Blueprint launched its first Sustainable Development Cheat Sheet, covering key statistics such as energy consumption, water and paper usage, other pertinent metrics, and tips on habits that can make workspaces greener. The cheat sheet targets Blueprint members who have collectively shown an increasing awareness of environmental issues. Available on the Blueprint Member Portal, the data collected from the cheat sheet will allow the Blueprint team to gain oversight on how various spaces are performing from a sustainability perspective, help Blueprint members develop their own SD strategies, and create positive changes in the overall workspace.
Blueprint offers flexible solutions for work and event space needs across two floors of Dorset House. On one floor, an open-plan co-working space houses 90 dedicated desks, suitable for start-up companies and small businesses, and 15 variously sized private offices that cater for larger clients, up to and including multinational corporations. The second floor holds 10,000 sq ft of event venues, including an auditorium and a town hall which can be converted into training rooms – all of which are equipped with sophisticated audio-visual equipment.