Water Policy
Swire Properties'
Water Policy
has been updated to focus on our responsible use of water. Pursuant to this policy, we aim to design and implement efficient water management measures across our operations, ensuring water resource is discharged into the environment safely, and encourage our employees and tenants to consume water responsibly, among other action items. In 2022, we conducted a review of our Water Policy to ensure alignment with global best practices and the latest regulations, and to better reflect water-related issues that are material to Swire Properties.
The policy has been updated to strengthen our commitments around the responsible use of water. This includes understanding the water risks in the locations of our developments, reducing water-consumption intensity through improved design, implementing efficient water management measures during operations, ensuring that water is discharged into the environment safely, and engaging our stakeholders to encourage the responsible consumption of water.
Water Recycling
Several of our properties have grey water treatment and recycling systems in place. The system at Oxford House at Taikoo Place collects, treats and reuses pantry wastewater from office tenants for cleaning purposes, annually recycling about 300m3. Several Chinese Mainland properties including Taikoo Hui Guangzhou, INDIGO, Sino-Ocean Taikoo Li Chengdu and HKRI Taikoo Hui have installed systems to collect and treat wastewater and rainwater for toilet flushing and plant irrigation. One Taikoo Place also has a system that collect rainwater which is then recycled and used to irrigate the gardens and green spaces at Taikoo Square and around the buildings. Recycled rainwater and greywater recycling are used to irrigate the gardens and green landscaped areas at Two Taikoo Place, yielding 100% irrigation-related water saving. Process water from cooling tower is also recycled through a reverse osmosis ("RO") system and reused in the make-up water tank. Together, these three systems with water efficient fixtures will reduce fresh water demand by over 48%.
This year, we continued to explore any opportunities to save water, whether by upgrading or changing maintenance procedures for our equipment, or through new practices in our daily operations. This year we continued our trial programme of adjusting the cleaning schedule for cooling towers, and our partnership with Tsinghua University to study how cooling tower water consumption can be reduced. Using simulations, the study analyses water-use patterns and generates suggestions for optimal practices at different portfolios. We also continued to explore the concept of water neutrality, setting out definitions, scopes and timelines so that we may begin to use the concept in our operations.
Water Neutrality Study
Swire Properties' water neutrality study continued in 2022. We defined water neutrality as a state whereby we optimise our direct water usage – fresh water used for achieving business functions that are under the ownership and control of Swire Properties – to reduce our water footprint through reduce, reuse and recycling where possible. It also involves compensating for the negative impacts of our remaining water footprint by replenishing water in the water-stressed regions in which we operate. Replenishment can be achieved through nature-based solutions such as reforestation and watershed protection, the Global Water, Sanitation and Hygiene programme, or through desalination projects.
We pledged to reach a state of water neutrality by 2050.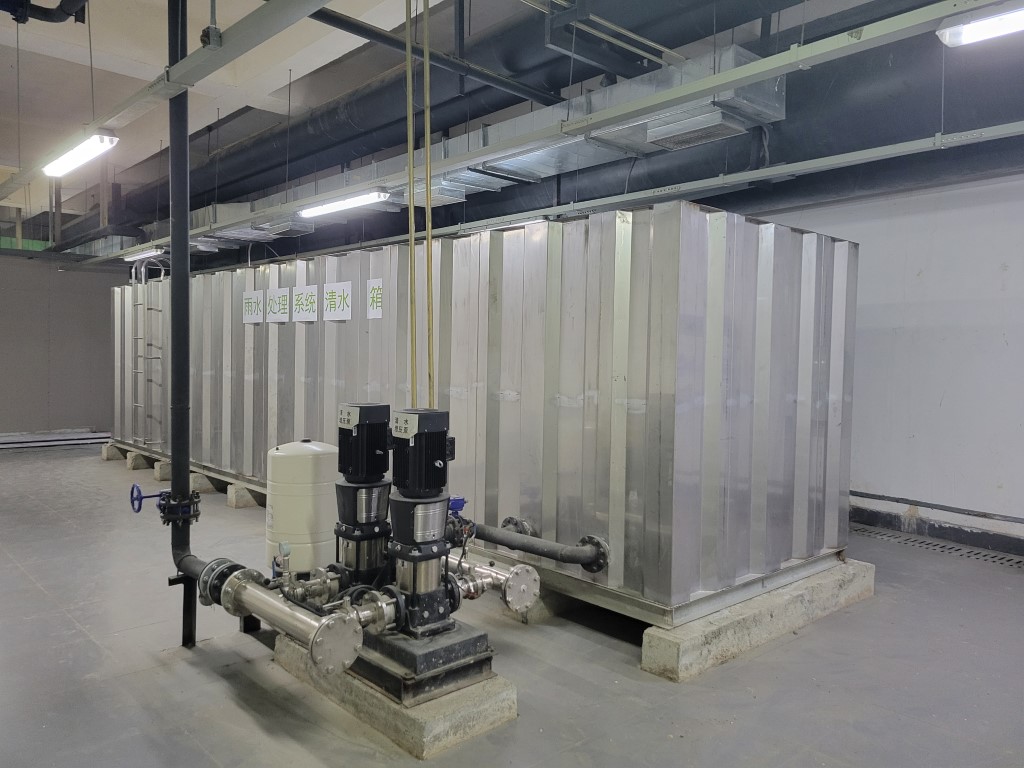 Water Saving Initiatives
We monitor water consumption in our buildings and utilise water-saving mechanisms and practices across our properties.
More