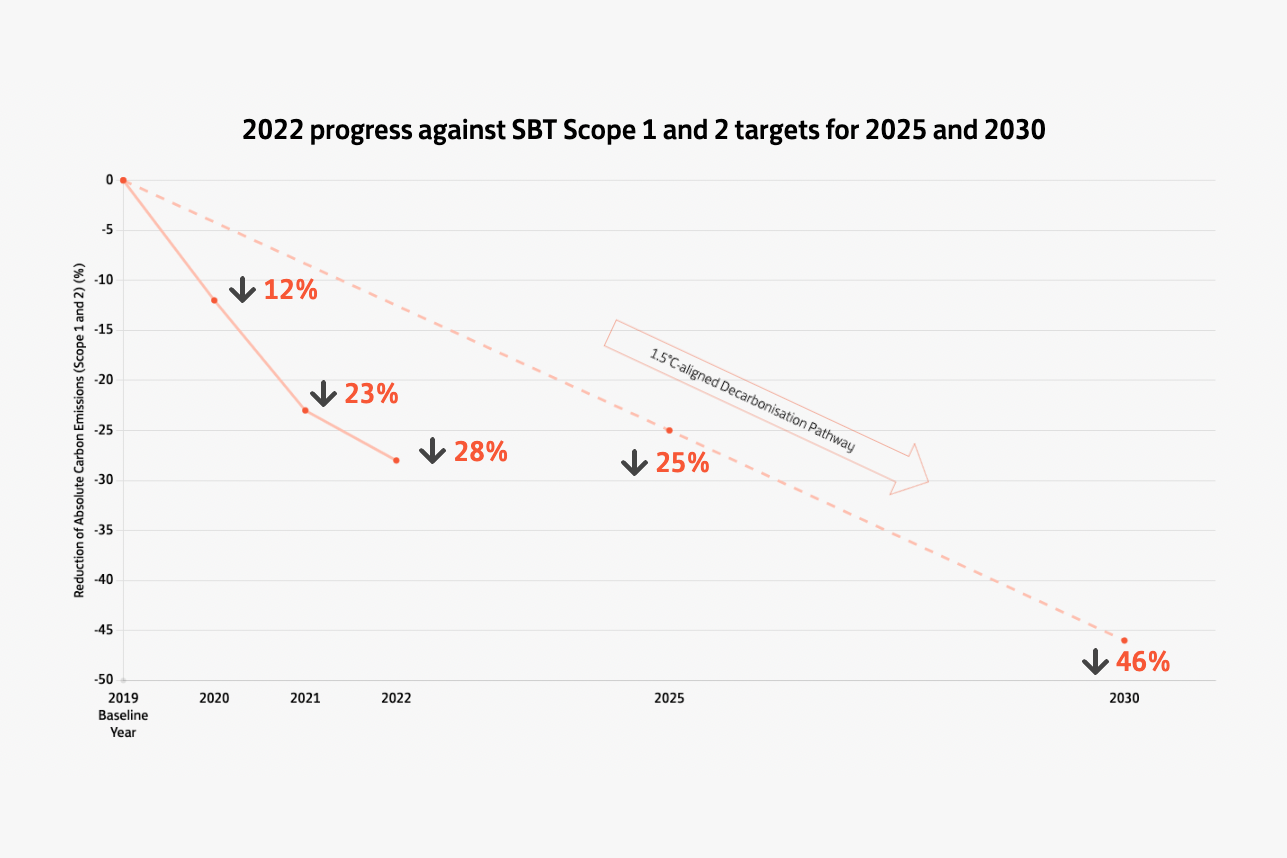 Continuously Progressing Towards our Science-based Targets
Swire Properties continued to make steady progress towards meeting our Science-based Targets.
More
Reinforcing our Commitment to a Net-Zero Future
Tackling carbon emissions is the collective responsibility of companies, governments and wider society. Swire Properties is constantly seeking opportunities to communicate our SD ambitions to a broader audience. By sharing our sustainability work, we hope to facilitate the sharing of best practices and to drive industry momentum towards achieving net-zero.
This year, our Chief Executive, Tim Blackburn took part in World Green Building Council's "Placemaking for a Net-Zero Future" global webinar, sharing how Swire Properties is leading the way for other in achieving our net-zero goals.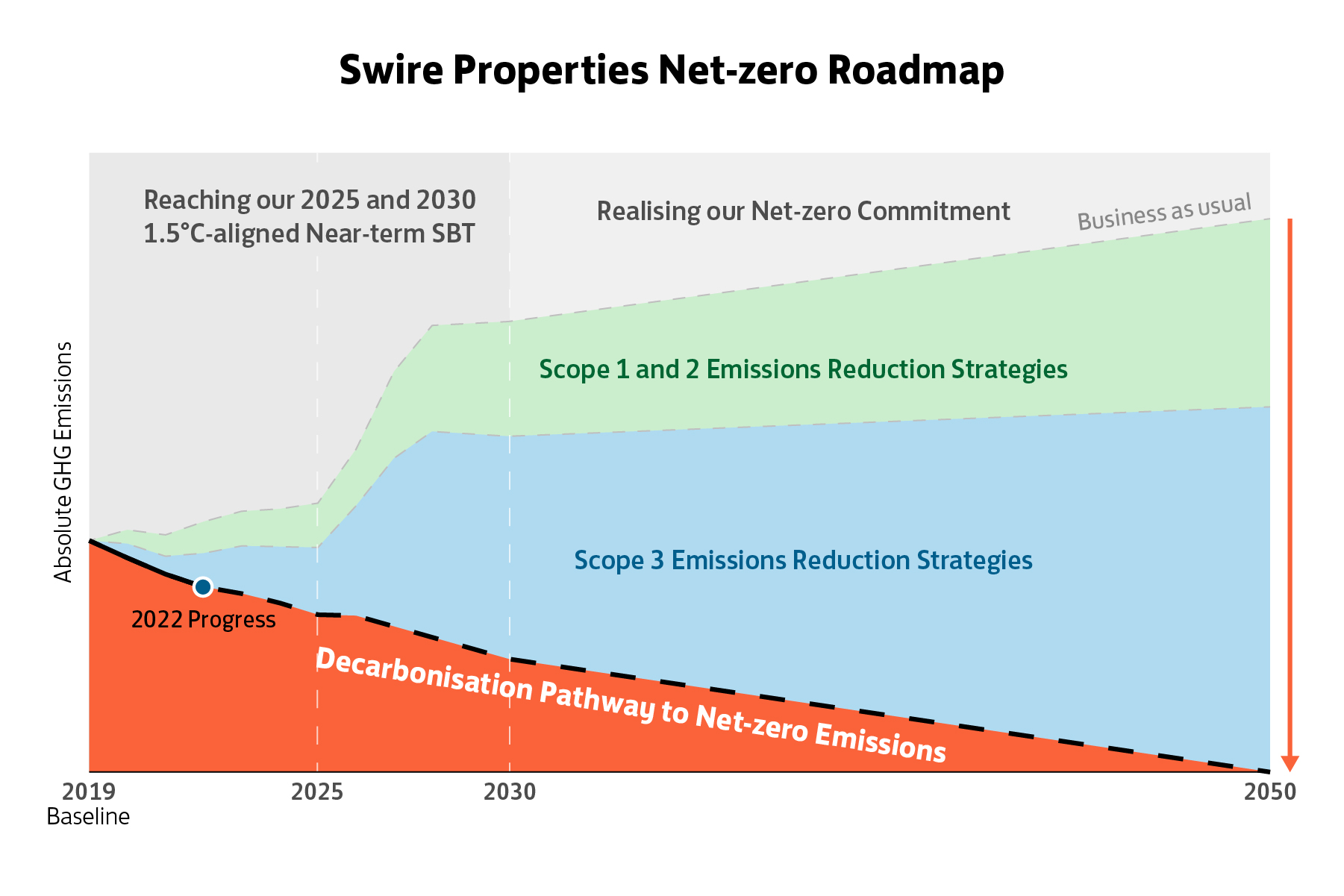 Net-zero Roadmap
Swire Properties was the first real estate developer in Hong Kong and the Chinese Mainland to join the Business Ambition for 1.5°C campaign, led by the Science Based Targets initiative in partnership with the United Nations Global Compact. We have put in place approved 1.5°C-aligned science-based targets to support the delivery of net-zero emissions before 2050.
More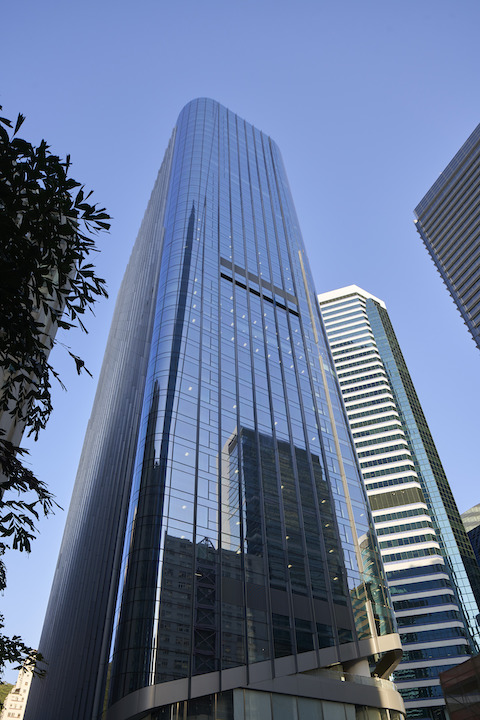 Two Taikoo Place - Decarbonisation Strategy along the Building Lifecycle
Swire Properties' latest development, Two Taikoo Place demonstrates our whole lifecycle carbon management approach.
More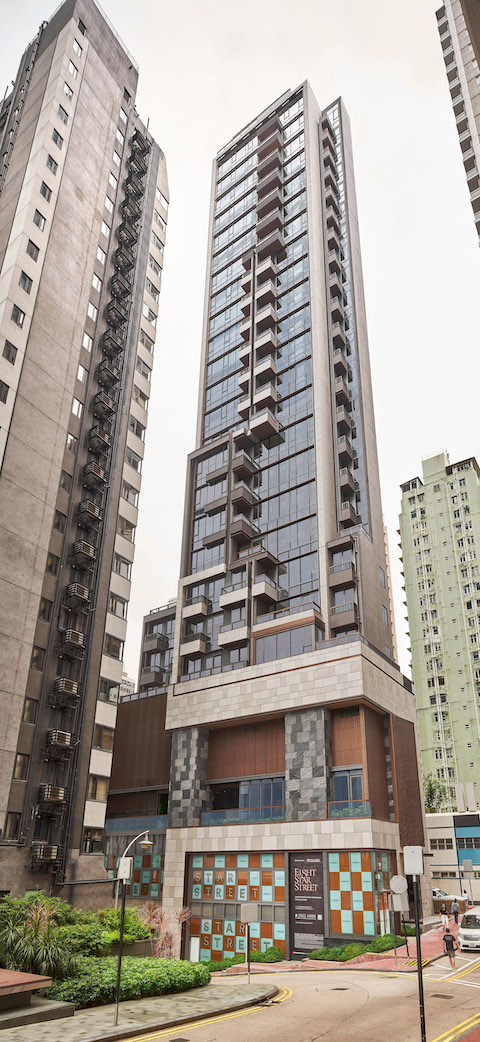 Partnership with National University of Singapore ("NUS") on EIGHT STAR STREET Residential Development
For our EIGHT STAR STREET project, we partnered with National University of Singapore to conduct a first-of-its-kind whole lifecycle carbon assessment for residential building in Hong Kong.
More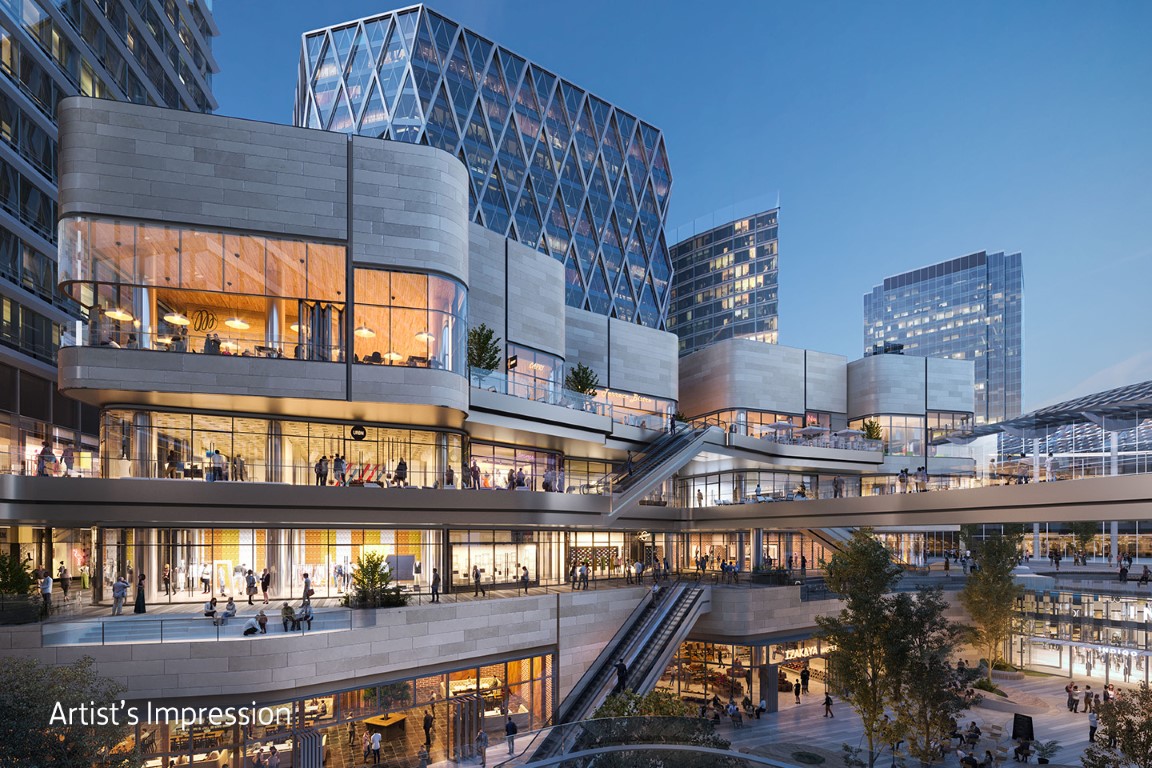 Partnership with Tsinghua at INDIGO II
We recognise that emissions associated with our capital goods, which includes emissions associated with the upfront carbon of new development projects, as one of the major contributors to our Scope 3 emissions.
Leveraging our experience of upfront carbon emissions calculations from projects in our Hong Kong portfolio, in 2022 we partnered with Tsinghua University to develop a carbon emissions calculation tool for projects in the Chinese Mainland covering the whole lifecycle stage from cradle-to-grave, including raw materials acquisition, manufacturing, transportation, construction, building operations, demolition and disposal. In 2022, we began working with our main contractors using this tool to collect data at our INDIGO II extension project.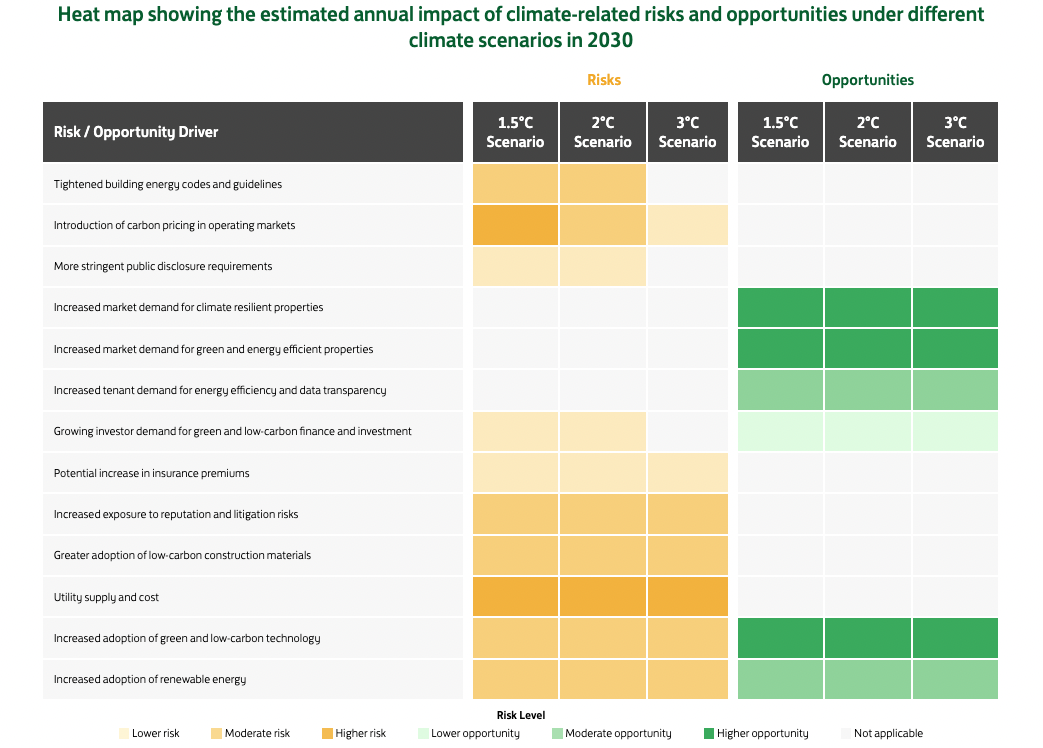 Climate Risk Assessment
Our comprehensive climate risk assessment identifies the key risks posed by climate change to our business operations and the business opportunities that may arise from new climatic conditions.
More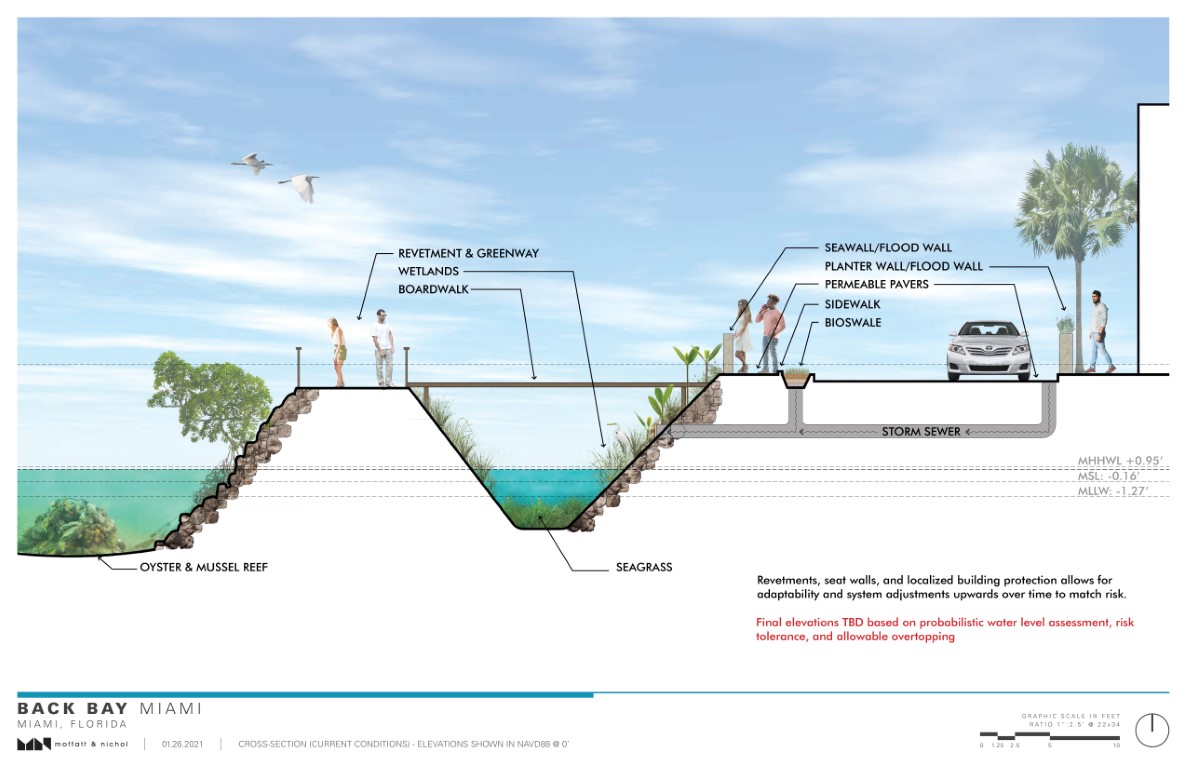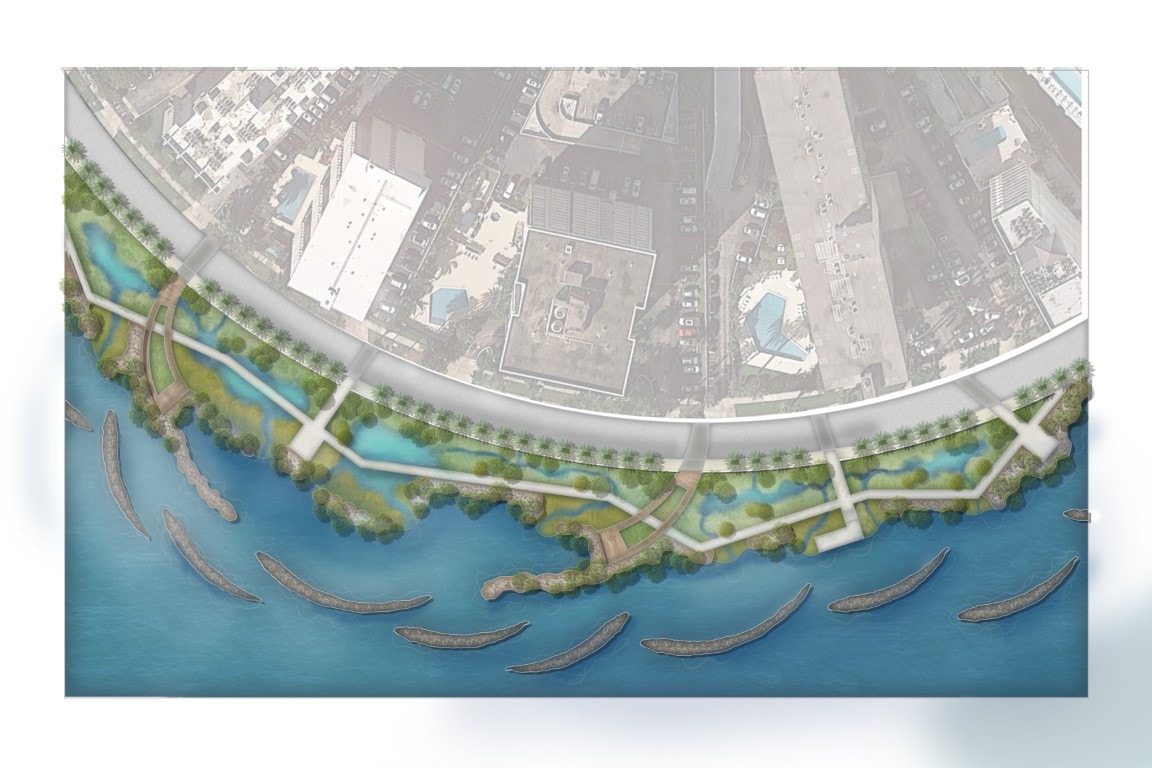 Miami Back Bay Resiliency Study
In January 2021, concluding a three-year exercise, the United States Army Corps of Engineers ("USACE") proposed a plan to protect Biscayne Bay and the Downtown area from storm surges and a sea level rise. While the proposal met the engineering criteria, the structural solution consisting of a massive flood wall, which risked compromising the views and functionality of the waterfront.
Swire Properties engaged an engineering firm to propose an alternative solution and design a long-term environmental solution that both protected and enhanced Miami's urban coastline. Formally presented in February 2021, the plan envisioned a series of barriers to dissipate wave energy including a combination of submerged oyster reefs, mangroves, revetments and localised sea walls. The output, which also met engineering criteria, provided a platform for the County and municipalities to discuss viable nature-based solutions as an alternative to the proposed flood wall.
As a result of input from Swire and the County's and other governmental entities, in 2022 the USACE agreed to reconsider the proposed flood wall. They have now budgeted an additional USD8.2 million and 60 months for the study. Upon the announcement of the new study, an Army spokesperson said, "It is critical that any plan balance project performance while also preserving and protecting the environment and does so in an equitable manner for the community35."