Green Bond Proceeds
The issuance of our first green bond in January 2018 symbolised Swire Properties' deep and ongoing commitment to SD. The bond raised USD500 million at a coupon rate of 3.5% and is due in 2028. In 2020, our commitment deepened further, with the issuance of four more green bonds totalling HKD1,934 million.
As at 31 December 2022, 100% of the net proceeds from these green bonds have been fully utilised. Together with the green loan, the proceeds have been allocated to the following green projects:
Green Buildings
HKD5,891 million
96.5%
We issued our
Green Finance Report 2022
in March 2023 which provides information on the green projects funded by our green bonds and green loan and the estimated quantitative environmental impact, including energy and water saving, renewable energy generations and wastewater management practices, among others.
Green and Sustainability-Linked Financing
In 2022, nine sustainability-linked loan facilities totalling HKD11.8billion were arranged.
As of 31 December 2022, approximately 60% of our current bond and loan facilities came from green financing. Swire Properties has received a reduction in the interest rates for our signed sustainability-linked loans by achieving predetermined sustainability-linked performance targets.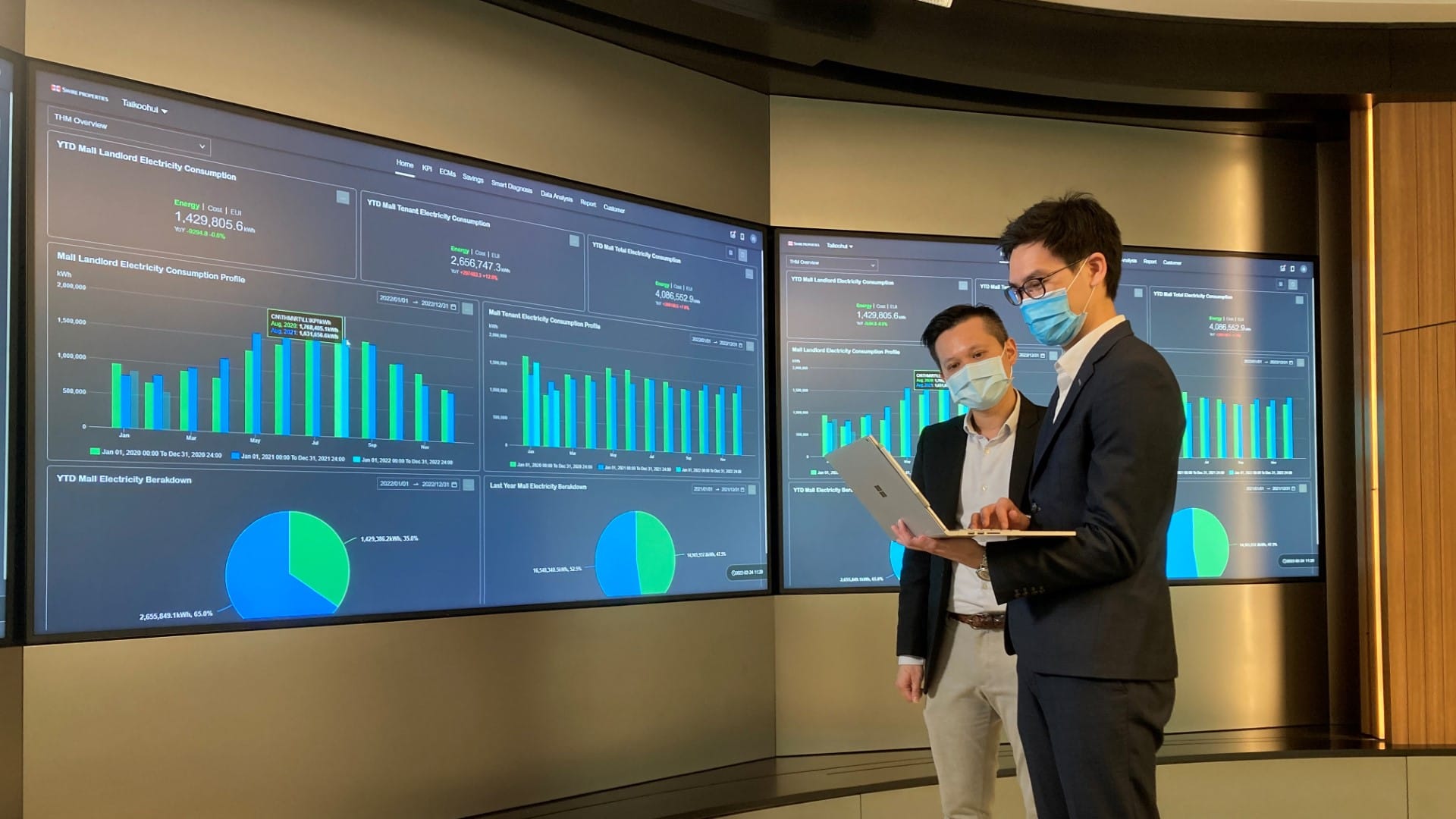 Swire Pacific SD Fund Accelerates SD Projects
Swire Properties continues to receive financing from the Swire Pacific SD Fund ("SD Fund"), which was established to support and accelerate SD projects to improve sustainability performance through innovative technologies. Several projects applied for the SD Fund in 2022, these included:
Swire Hotels' Cloud-based Smart Energy Management Platform.
Water treatment technology for cooling towers designed to reduce water and electricity consumption.
Smart personalised air conditioning controls to enhance personal thermal comfort in offices thus reducing cooling demand and lowering electricity consumption.