With COVID-19 measures in place throughout the year, 2022 saw our Chinese Mainland staff prioritise their mental and physical health. Accordingly, we devised numerous activities and initiatives to promote health and happiness.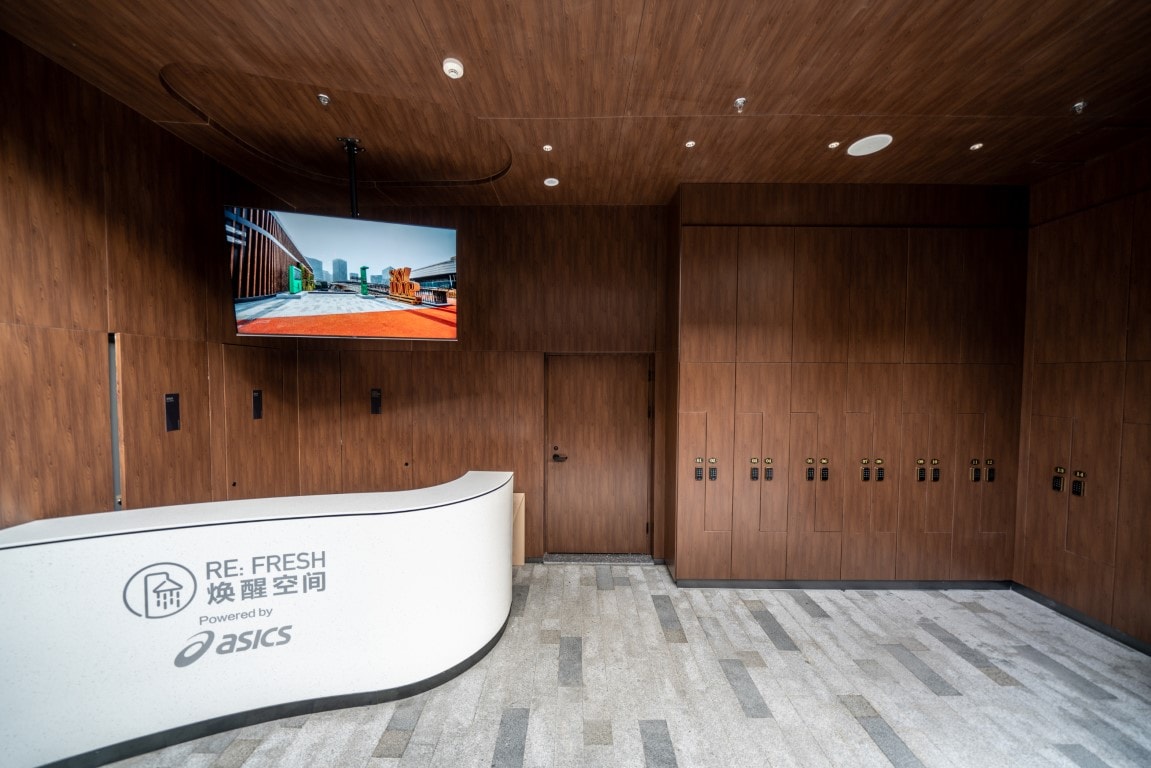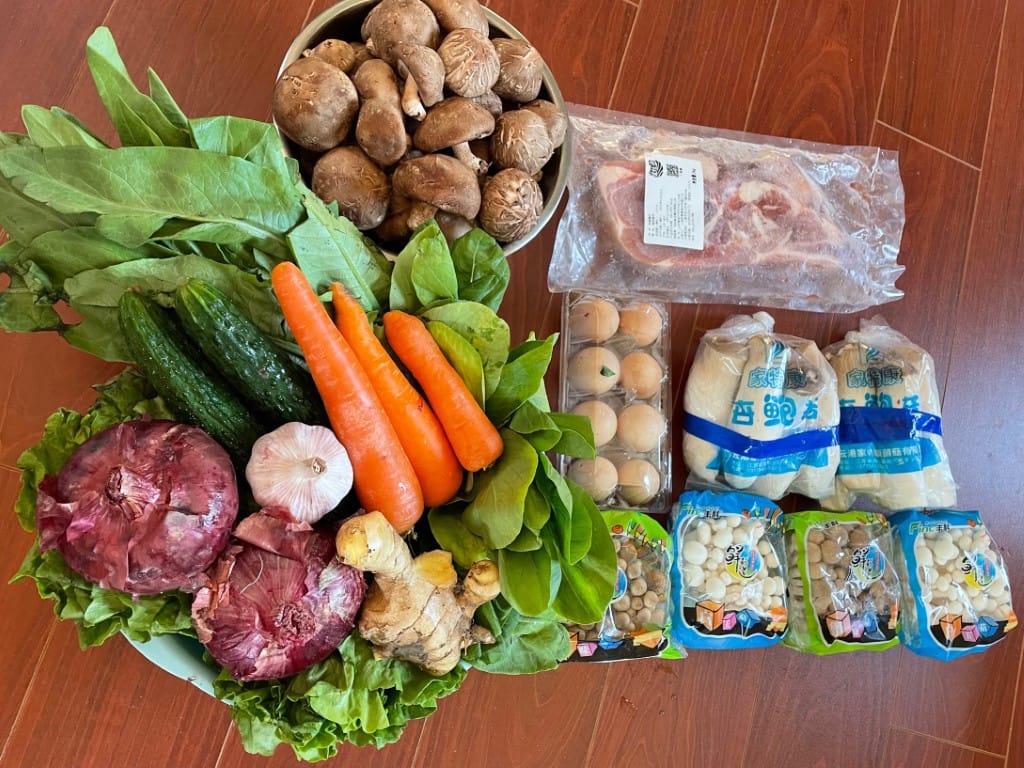 Empathy and Care at Taikoo Li Qiantan
The entire city of Shanghai was locked down from March to May 2022. Some employees at Taikoo Li Qiantan volunteered to stay at the mall, ensuring that essential operational and maintenance tasks were completed. These staff needed to stay in a "closed loop" and were not permitted to have physical contact with other people during this time. Swire Properties worked to make this environment as comfortable and human-centric as possible, providing designated bathroom facilities, a clothes-drying area, designated food pickup points, and a calming nucleic acid testing area.
On top of providing meals to our staff, we supported staff wellbeing by offering comfortable accommodations, psychological counselling and inspirational online activities, and expressed our appreciation through gift cards, vegetable hampers and a daily stipend. We also created a "Delivery Personnel Supply Stop", offering food and drinks to delivery workers as a token of thanks.
Caring for Employees During the Chengdu Soft Lockdown
During Chengdu's citywide soft lockdown and COVID-19 testing initiative in early September, the Sino-Ocean Taikoo Li Chengdu team worked to ensure that our staff had access to essential materials including cots, sleeping bags, test kits, surgical masks, N-95 respirators, latex gloves, nutritious food and other daily necessities.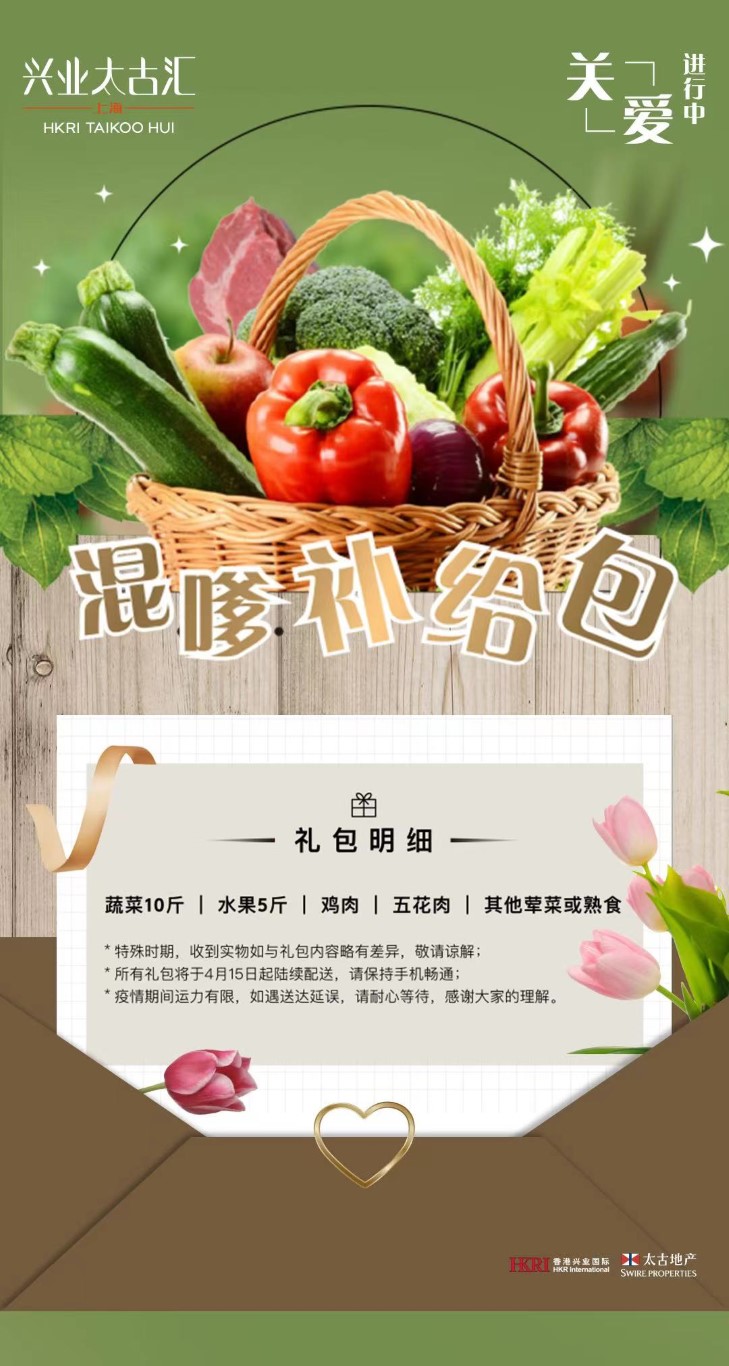 Delivering Food to Employees During the Shanghai Lockdown
As Shanghai grappled with a severe COVID-19 outbreak earlier in the year, the HKRI Taikoo Hui shopping mall was able to purchase fruit, vegetables, meat products and cooked meals which were delivered to all employees during April. We also included letters thanking them for their above-and-beyond contributions and encouraging them to stay healthy and strong during this unprecedented health crisis.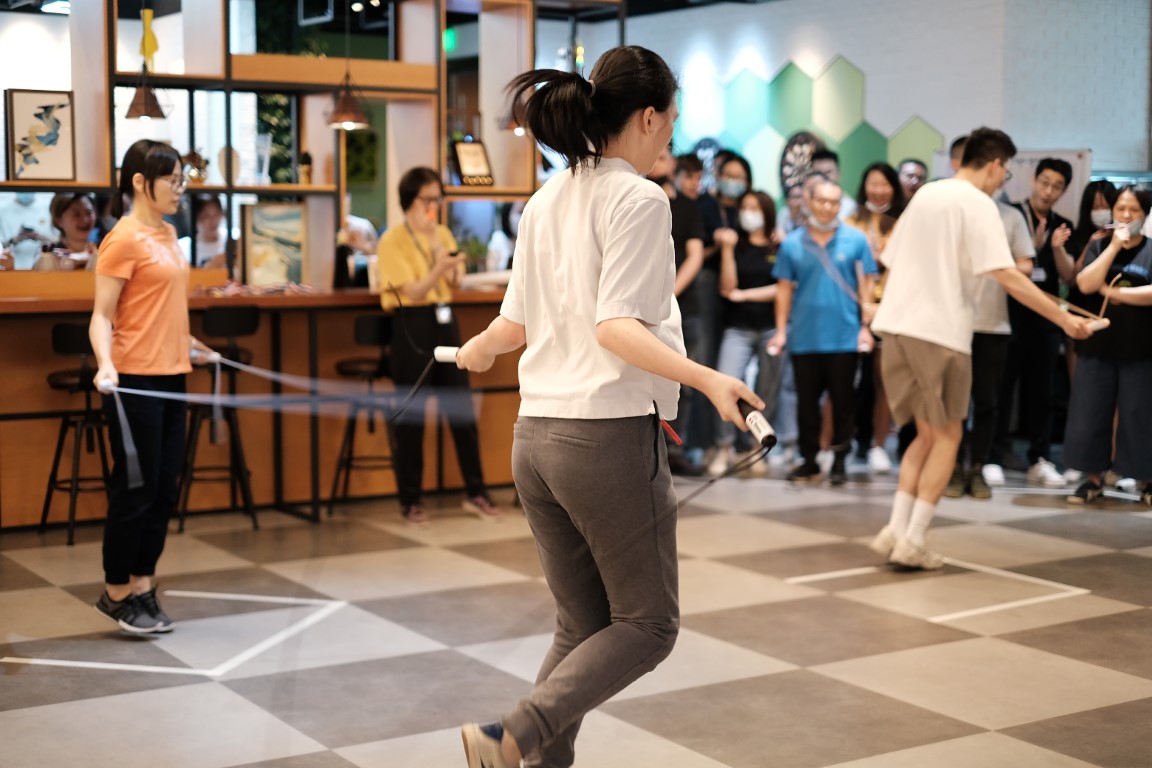 Taikoo Hui Guangzhou Employee Rope Skipping Contest
In July, more than 60 employees from Taikoo Hui Guangzhou joined a rope skipping contest organised as part of the workplace wellness campaign. Participants from different departments were challenged on their speed, stamina and skills in this fun event that also enhanced mutual understanding and friendship. The contest was part of the mall's wider commitment to supporting employee mental and physical health on top of other measures, including an employee centre equipped with workout equipment and consistent efforts to promote a healthy work-life balance.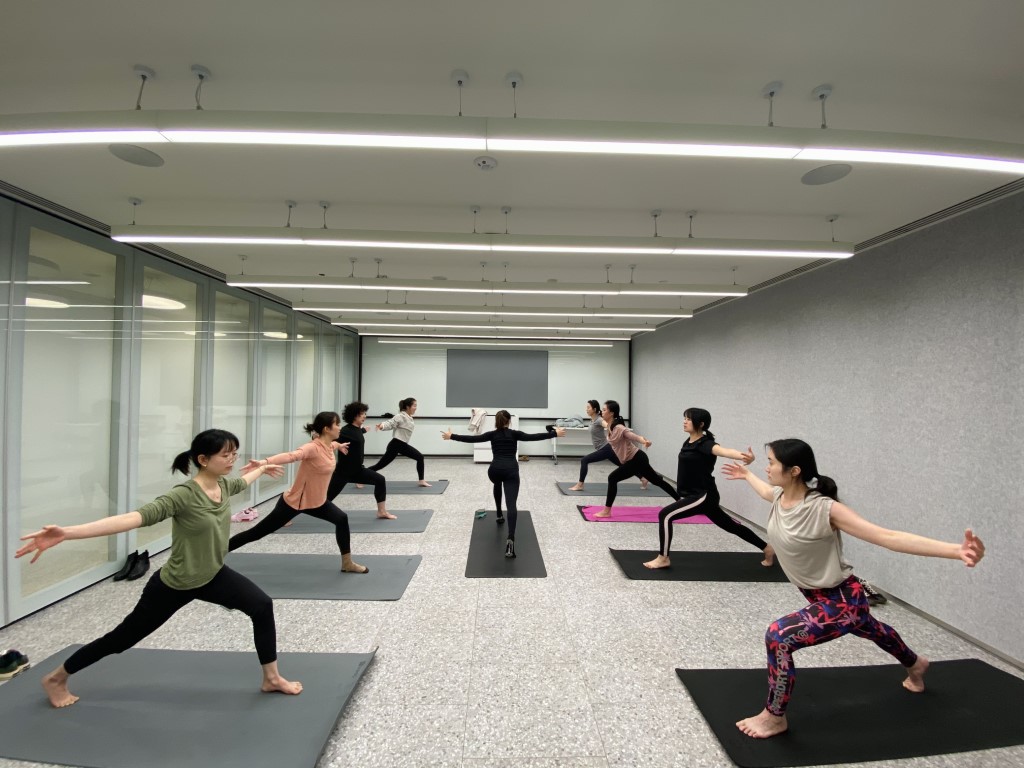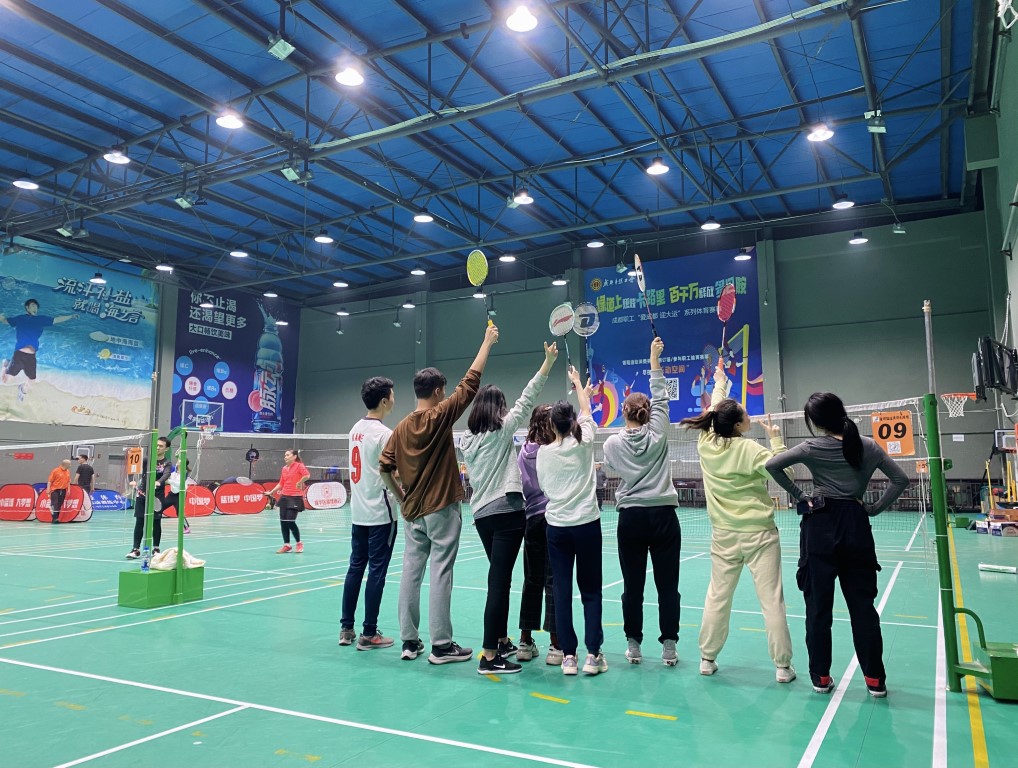 Staff Club – Weekly Sports
A variety of sports activities for staff were organised thrice weekly at Sino-Ocean Taikoo Li Chengdu. These included badminton, yoga, basketball and kickboxing. In 2022, more than 520 staff participated in these events, spending a total of 637 hours in a healthy, competitive environment.
Frontline Office Upgrade at Sino-Ocean Taikoo Li Chengdu
An upgrade to the Sino-Ocean Taikoo Li Chengdu frontline office commenced in March 2022. The project prioritised sustainability and staff wellbeing in all aspects of workplace design and management. Ergonomic furniture was chosen to ensure proper posture and avoid strains, and a nap area was built, giving shift staff a comfortable place to rest.