Working closely with all our partners to foster a strong health and safety culture is an integral part of Swire Properties' commitment to Zero Harm. Beyond day-to-day operations and the management of existing properties, this culture also applies to our projects under development and all related construction sites.
In 2022, we continued to enhance the collection and public reporting of health and safety-related metrics and incident reports from our contractors which was introduced last year. This new approach allows us to track performance and enables us to work with our partners to develop strategies that improve on-site health and safety performance, ensuring that all our construction sites continue to be safe places to work. Our ambitious internal construction accident rate target is used to guide our efforts in this area.
Meanwhile, we continued to successfully adopt the use of innovative smart technology to eliminate safety hazards and improve overall safety during the construction stage at several construction sites in Hong Kong and the Chinese Mainland this year. This took various forms, ranging from using robotic technology to replace humans on more dangerous tasks, to issuing workers with smart devices to further enhance their safety on-site.
Number of fatalities of contractor workers
A contractor fatality is defined as a loss of life of a contractor or subcontractor employee as the result of an incident occurring when the contractor or subcontractor employees are conducting work for our Company.
Lost Time Injury Rate of contractor workers at Hong Kong development projects
The Lost Time Injury Rate ("LTIR") represents the number of injuries per 100 contractor workers per year. It is calculated as "total number of injuries multiplied by 200,000 and then divided by total hours worked". The factor of 200,000 is the annual hours worked by 100 contractor workers, based on 40 hours per week for 50 weeks a year.
Accident rate of contractor workers at Hong Kong development projects
The accident rate represents the number of reportable accidents per 1,000 contractor workers. It is calculated as "total number of reportable accidents multiplied by 1,000 and then divided by average daily number of contractor workers on-site".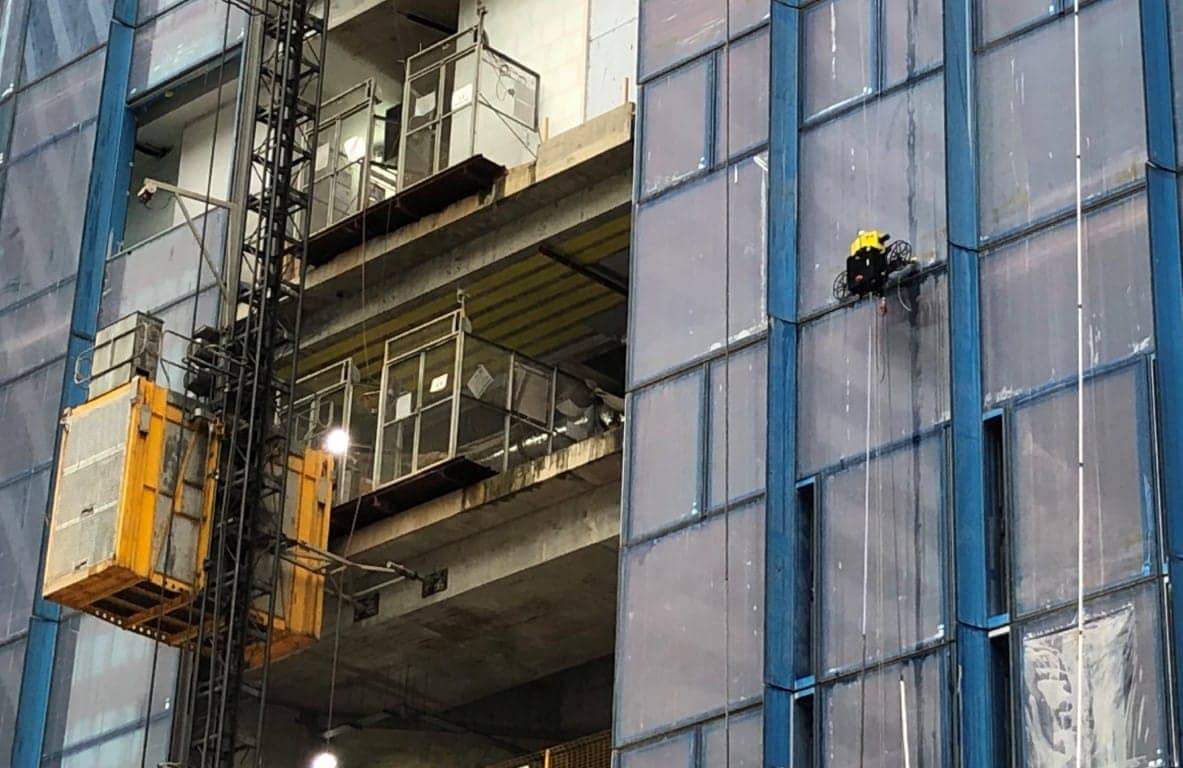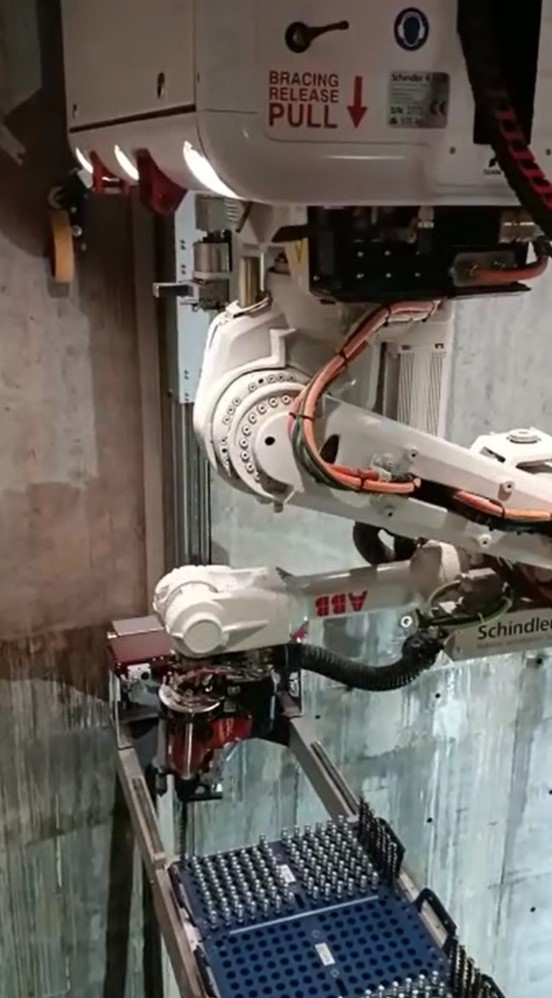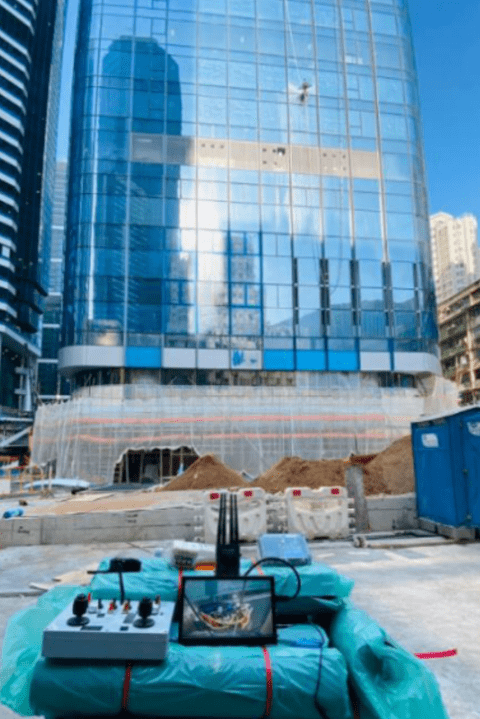 Swire Properties Invests in Next-Level Innovative Safety Initiatives
This year, Swire Properties increased our investment in cutting-edge technologies to increase construction site safety and reduce risks to workers.
Working at height and inside the confined space of lift shafts are among the high-risk activities on any construction site. In 2022, Swire Properties adopted three leading-edge safety innovations to significantly reduce these risks during the construction of EIGHT STAR STREET, Two Taikoo Place and Six Pacific Place, in addition to employing safety monitoring and a safety management systems.
The first innovation was the application of the scaffold-less lift installation method ("SLIM") for the installation of passenger lifts at Two Taikoo Place. Traditional methods involves the erection of scaffolding within the lift shafts which serves as the working platform for the workers to install the various lift components. The scaffold-less lift installation method, on the other hand, is a much safer approach which eliminates the risks associated with workers having to physically climb up and down the scaffold. Workers are instead stationed on a motorised work platform which can be moved up and down the lift shaft.
Six Pacific Place also significantly improved construction safety with the deployment of the automated Robotic Installation System for Elevators (R.I.S.E.) – the first use of this system in Hong Kong. Developed by a lift manufacturer, this robotic system conducts repetitive high-risk work such as drilling holes and setting anchor bolts within lift shafts automatically. This minimises the number of people inside the lift shafts, further reducing the possibility of accidents or injuries when compared to traditional installation methods.
In addition, during the final phases of construction at Two Taikoo Place, an automated robotic system was used to perform a potentially dangerous task: the field water tests of the curtain wall system. These tests, undertaken at height, ensure that windows and other glass installations are waterproof. Using a robot for these tests eliminates the need for people to work at height, reduces human error and improves safety.
We also used smart safety helmets for the workers, equipped with headlights and temperature and heartbeat sensors. The helmets are connected to an IoT network and sends out an alert when abnormalities are detected. This enhances communication and emergency management and further protects workers. Smart watches, AI-based analytical CCTV, IoT sensors and a full-coverage 5G mobile network at Six Pacific place also provided further technological safety aids.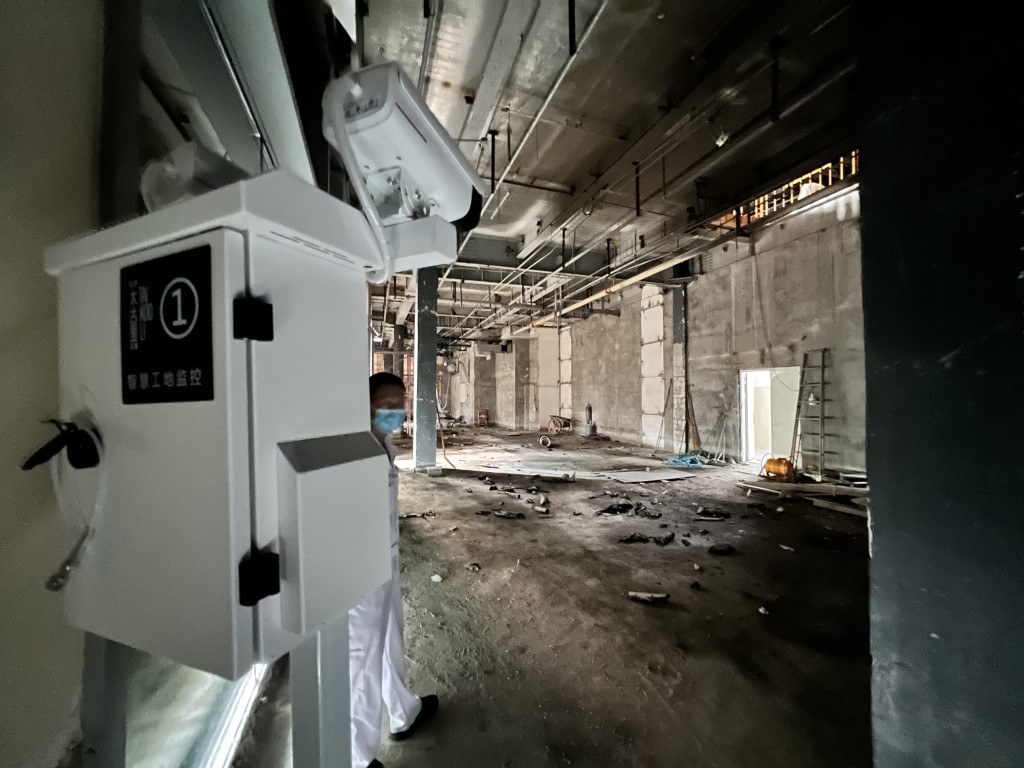 Smart Safety at our Chinese Mainland Renovation Sites
Beginning in June 2022, an AI smart site safety monitoring system was set up at the renovation project site at Sino-Ocean Taikoo Li Chengdu to monitor the workers' safety-related behaviour including smoking and the non-wearing of safety helmets. The system is equipped with a local speaker that warns workers and automatically sends alerts to the management team. In addition to enhancing safety management and preventing accidents, the system also allows construction site management tasks to be conducted remotely.
This system has since been rolled out at construction sites at our Taikoo Li Sanlitun and Taikoo Hui Guangzhou properties. It can be configured to detect any pre-defined safety-related issues and provide real-time alarms – thus providing site-specific ways to improve the efficiency of safety supervision, reduce unsafe behaviour and visibly demonstrate effective management and the high standard of Swire Properties' contractor safety requirements.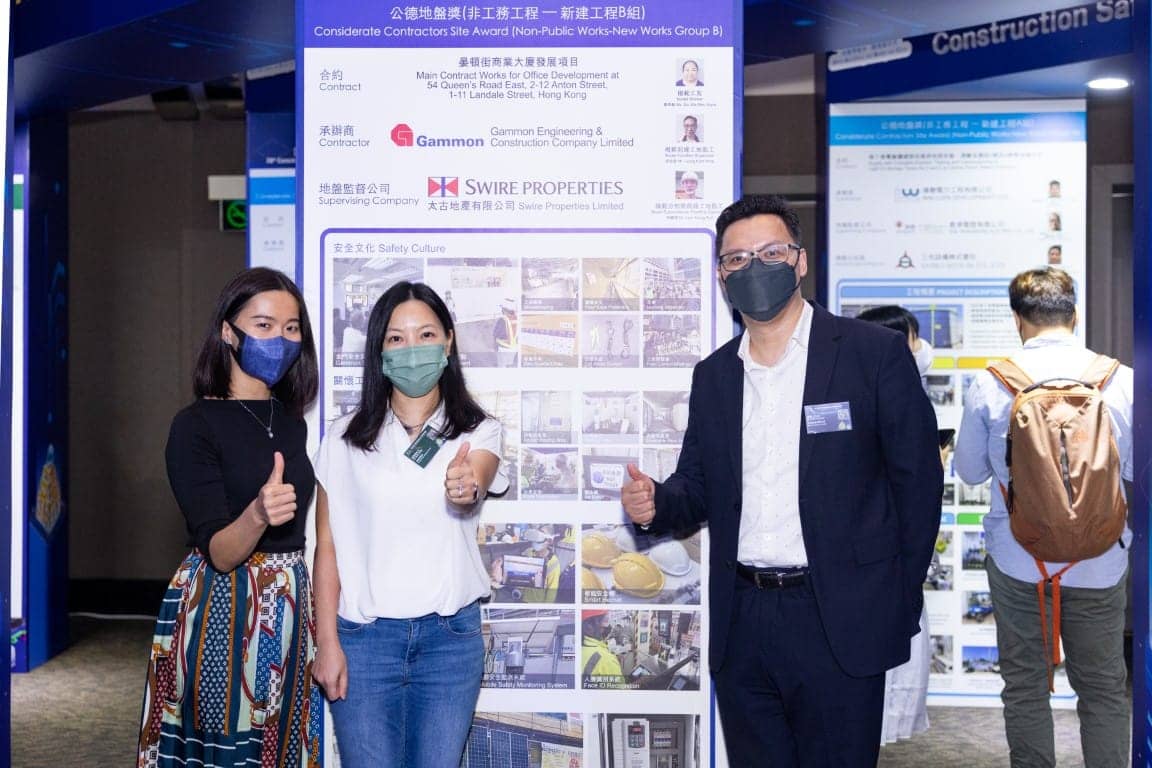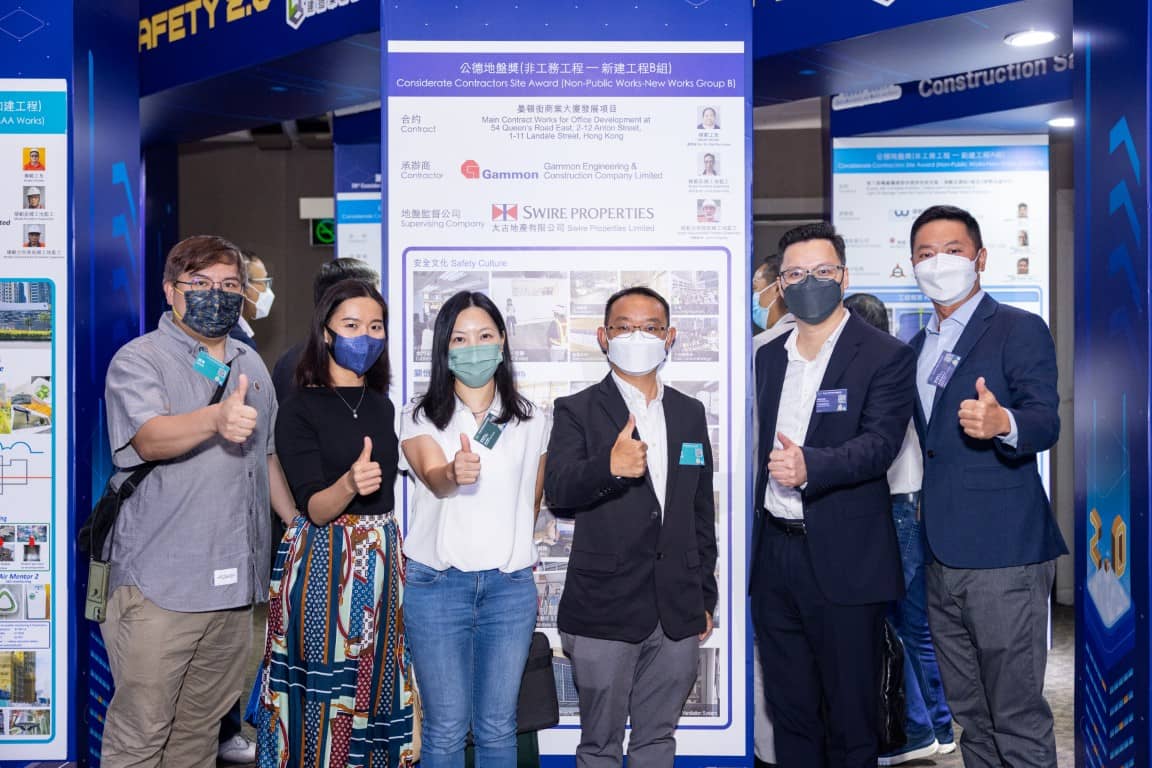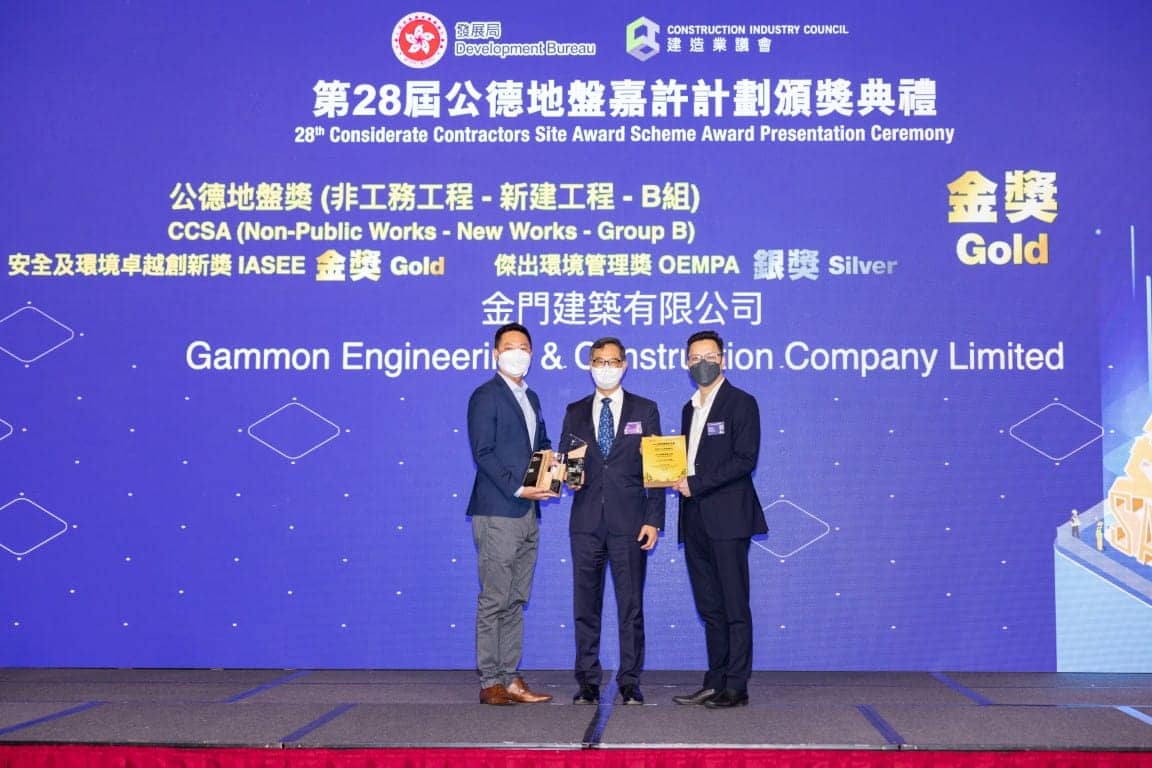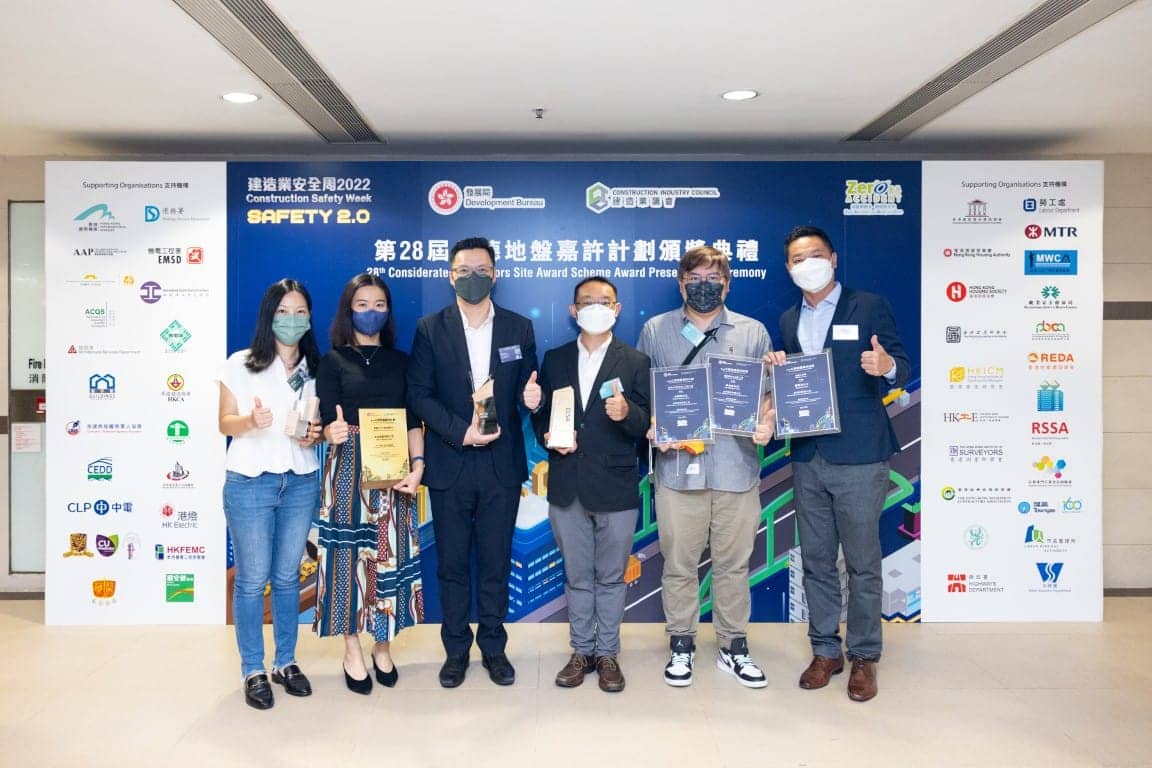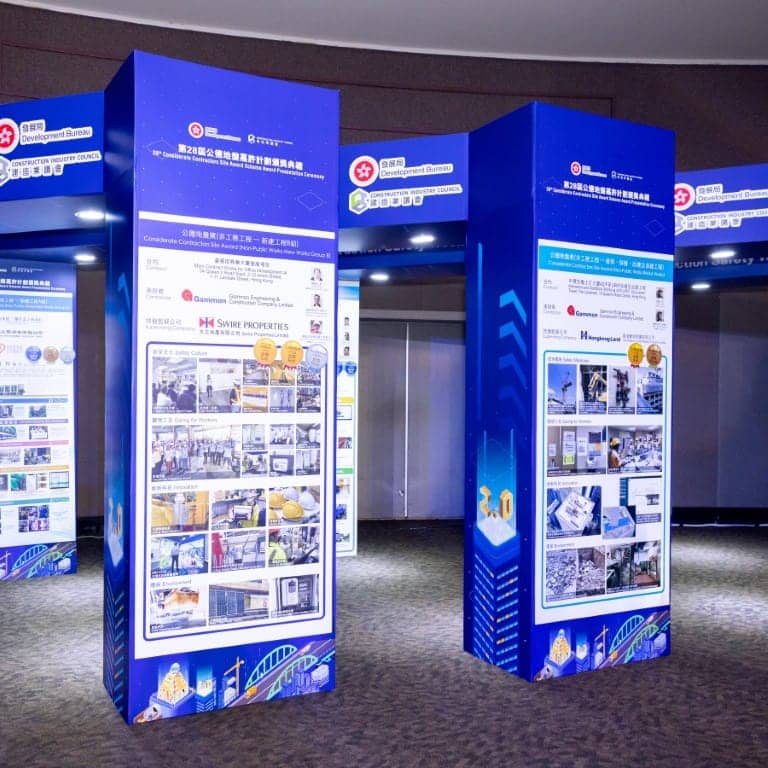 Six Pacific Place Wins Multiple Site Safety Awards
Six Pacific Place won several safety awards at the 28th Considerate Contractors Site Award Scheme, organised by the government's Development Bureau and the Construction Industry Council. At the awards, Six Pacific Place was showcased as an example of good site safety practices and safety innovations, which included:
CONTRACTOR, a smart construction management platform which integrates different hardware and software applications, mentioned earlier in this section.
CCTV cameras with AI video analytics to detect unsafe behaviour or dangerous situations such as not wearing personal protective equipment ("PPE") properly, entering a potentially dangerous area, and fall, smoke and fire detection.
Smart helmets that monitor health-related parameters such as body temperature and heart rate for workers in high-risk areas such as lift shafts.
Indoor environment quality sensors that continuously monitor site environmental metrics such as PM2.5, temperature and humidity. Alerts are sent to the site management team if abnormal conditions are detected.
The use of building information modelling ("BIM") to review high-risk site activities, mentioned earlier in this section.
VR training provided to workers to ensure they fully understand safe working procedures.
Safety and Environmental Excellence for New Works Contracts – Gold
Considerate Contractors Site Awards for New Works Contracts (Group B) – Gold
Outstanding Environmental Management and Performance Awards – Silver