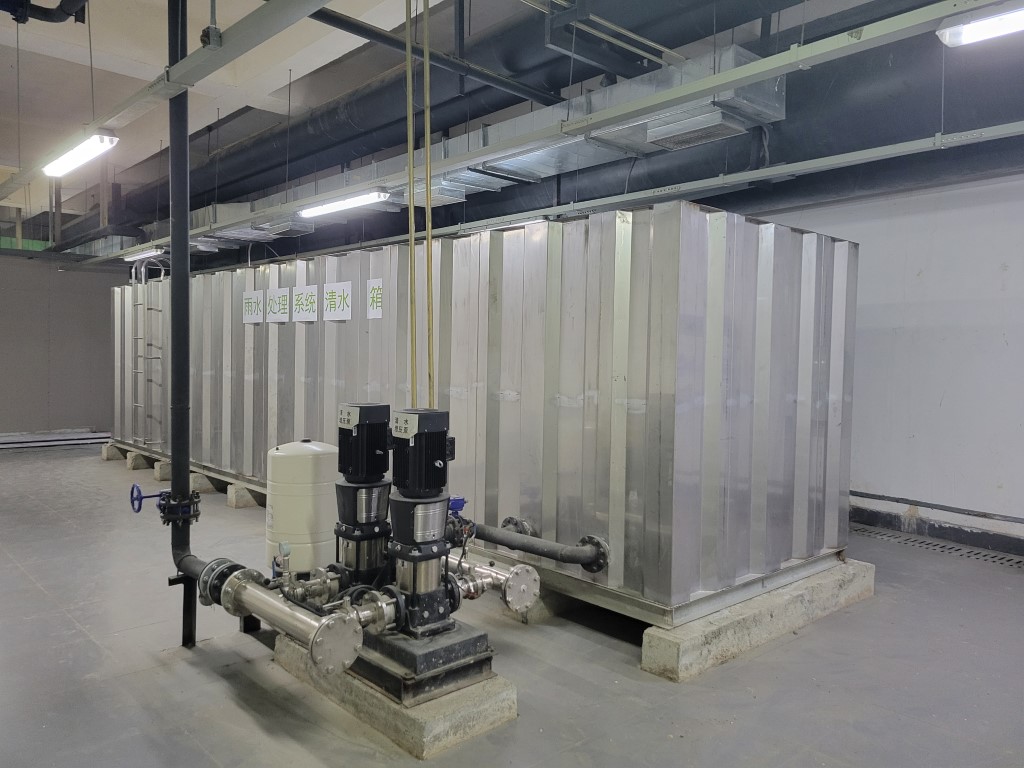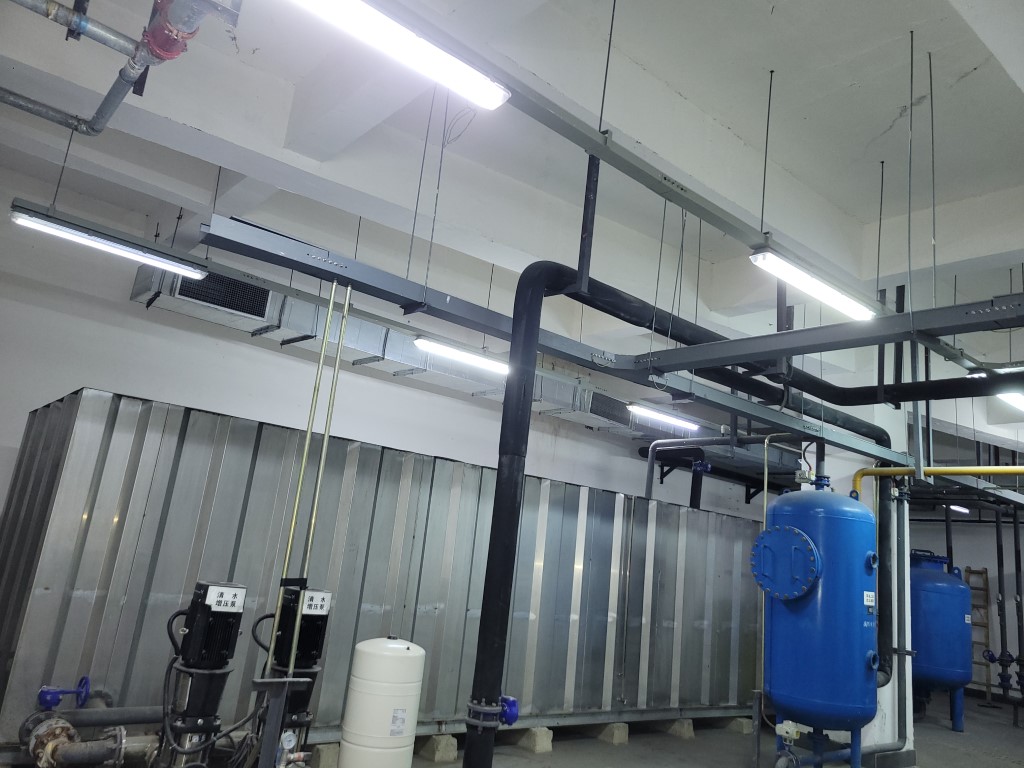 Improving the Grey Water Treatment System at Sino-Ocean Taikoo Li Chengdu
This grey water treatment system serves both the mall and The Temple House hotel. The system serves the retail complex and the hotel, and is capable of treating 6,500m3 of grey water per year.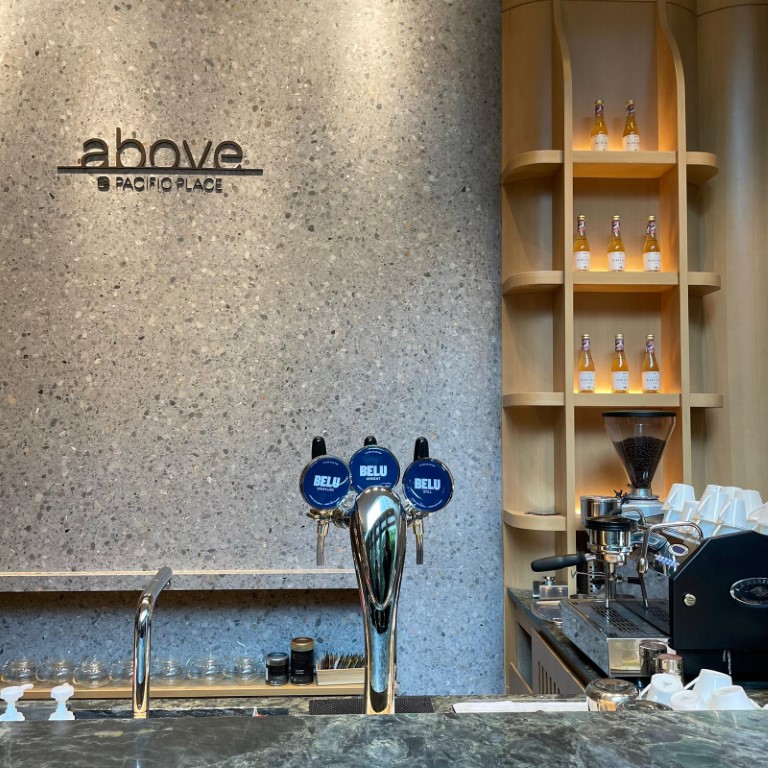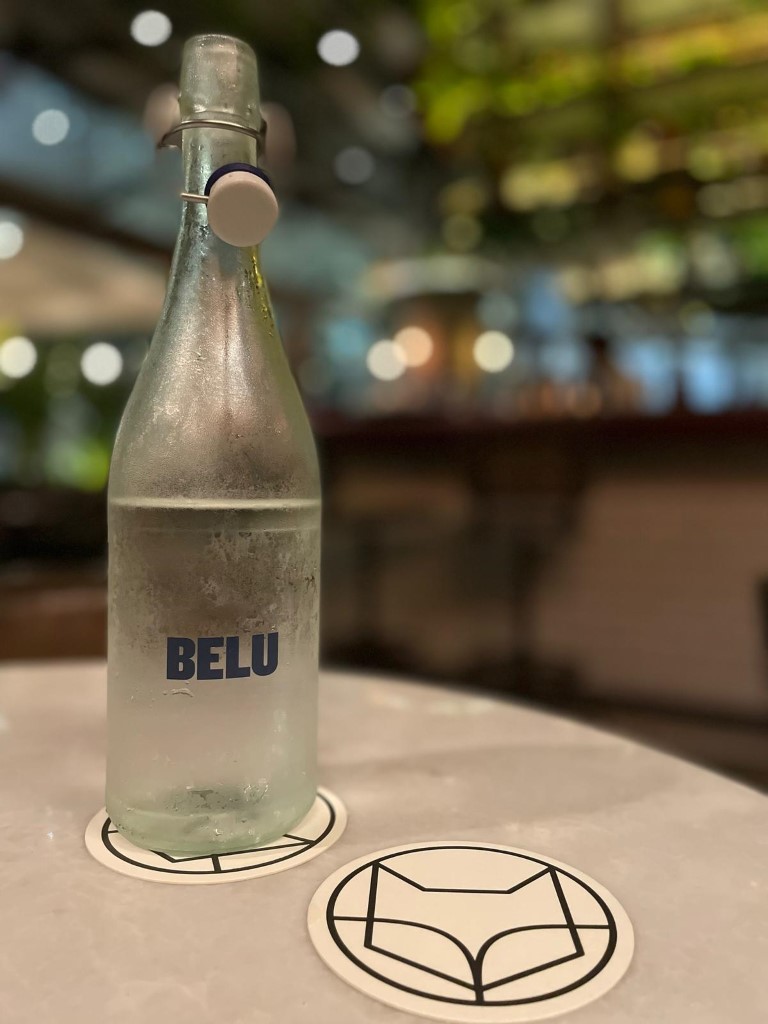 Sustainable Filtered Water for our Hotel Guests and Restaurant Customers in Hong Kong
Swire Properties was the first in Hong Kong to adopt a partnership model with a UK-based social enterprise, removing single-use bottled water with the introduction of on-site water filtration systems at Salisterra in The Upper House. Customers can enjoy filtered still and sparkling water from the system, reducing the burden on landfill and carbon footprint needed to transport the single use bottled water.
The partnership helps the social enterprise in pursuit of their purpose 'to change the way the world sees water'. The social enterprise delivers a sustainable premium water service for guests, while committing to donating all profits from its business to a global water charity that supports the UN Sustainable Development Goals. The partnership was further rolled out to Mr & Mrs Fox, Above Lounge at Pacific Place and EAST Hong Kong.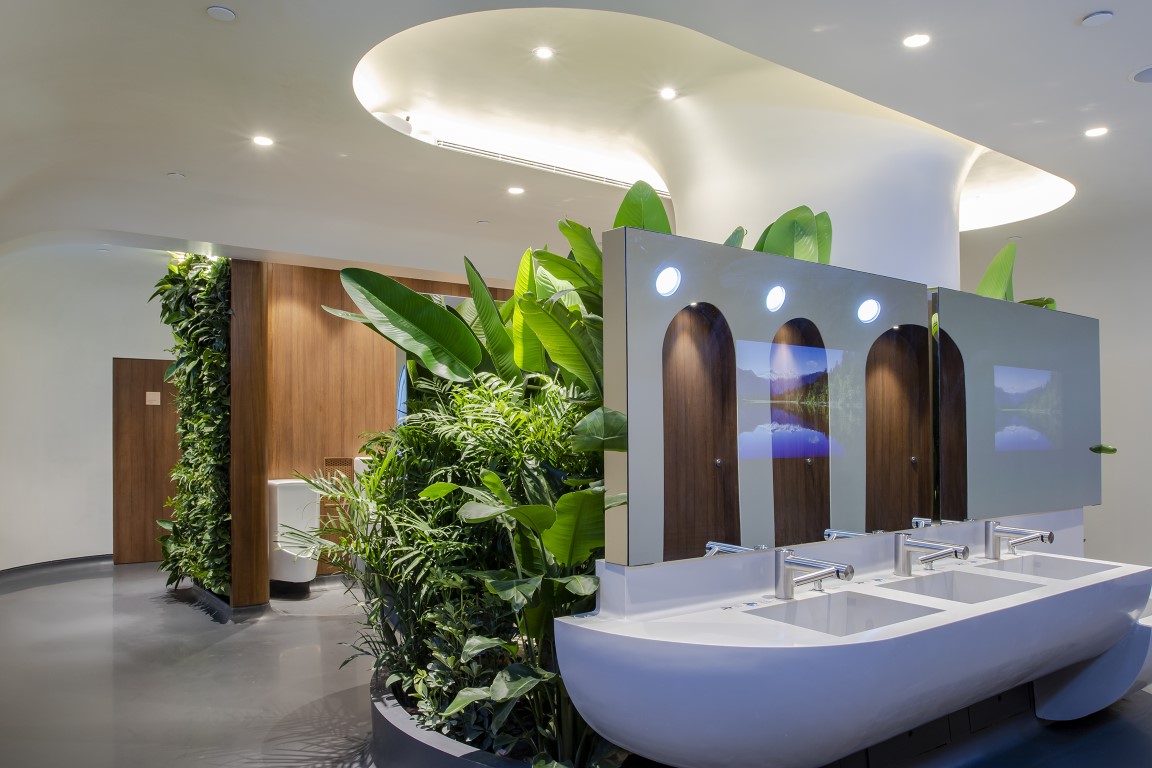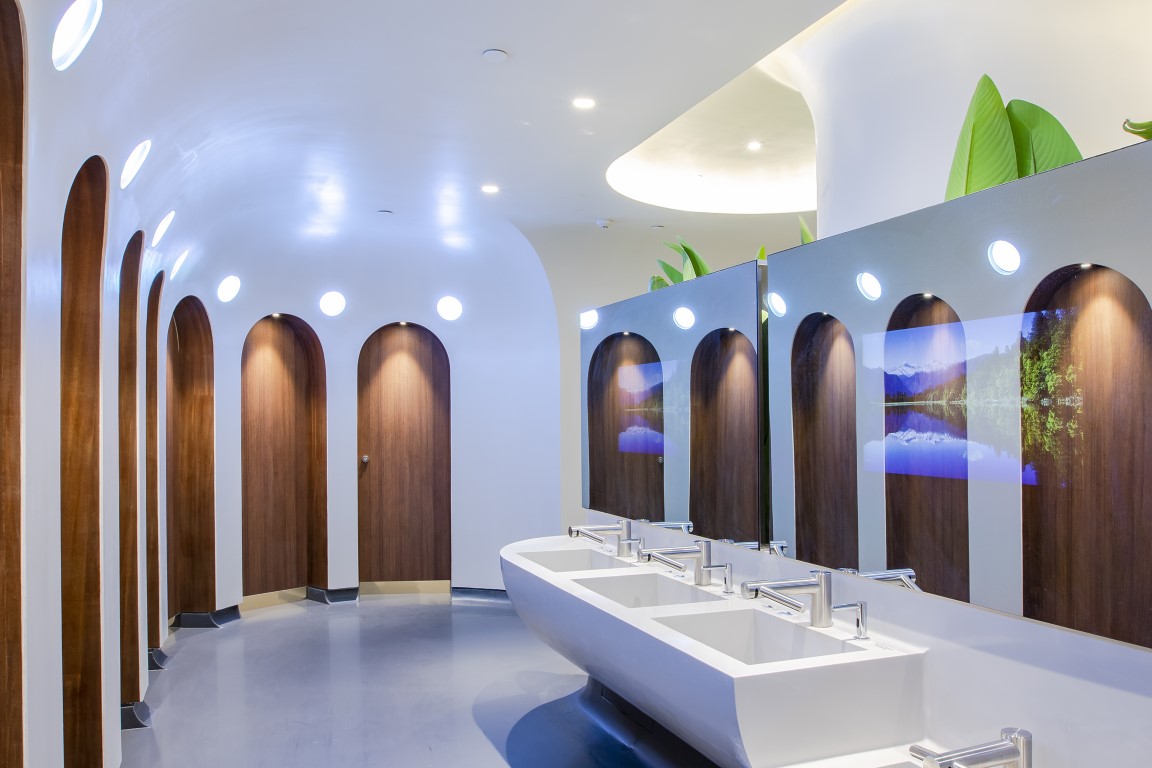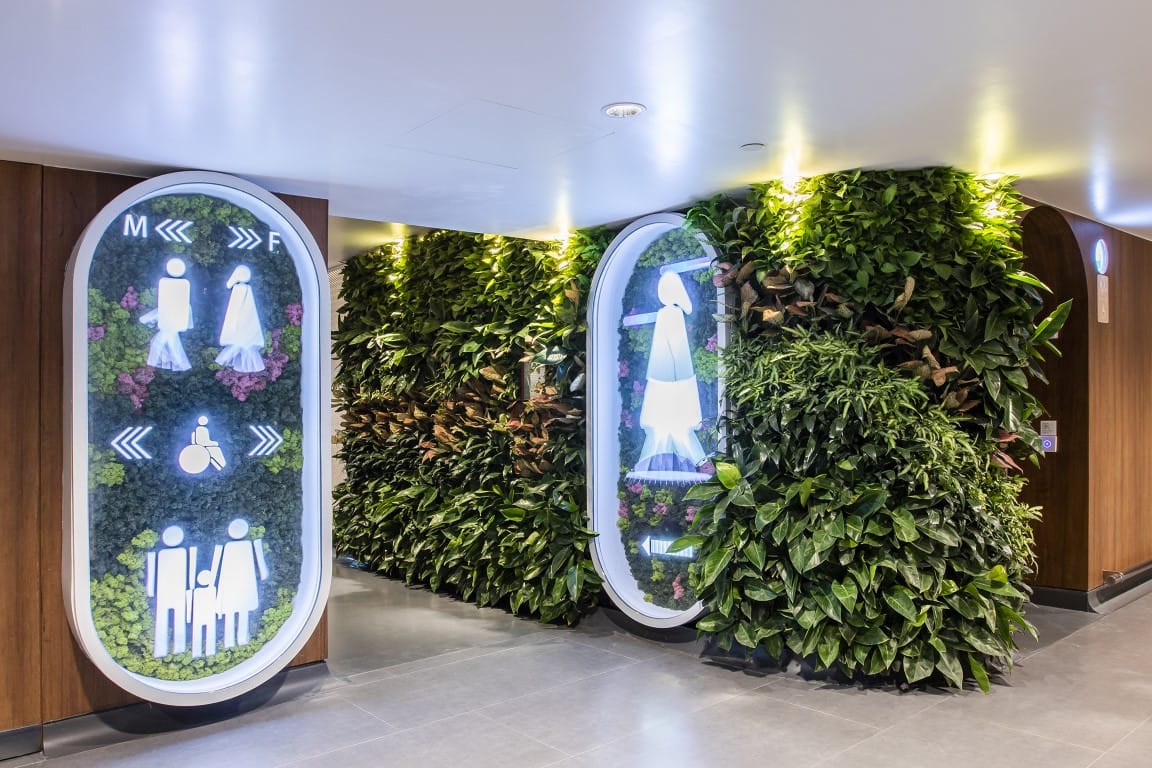 Sustainable Toilet Renovation at Taikoo Hui Guangzhou
At Taikoo Hui Guangzhou, a recent renovation to the bathrooms included a number of SD features – water-free urinals, water-saving toilets, integrated water faucets and hand-dryers to reduce paper use, indoor greenery and the use of sustainable materials throughout such as glass reinforced gypsum walls and ceilings, composite cement walls and high-pressure laminated toilet cubicles. The previous toilet renovation received the Carbon Neutral Certificate in 2021, granted by the China Emissions Exchange, and we sought to attain the same goal in another sustainable toilet renovation project this year.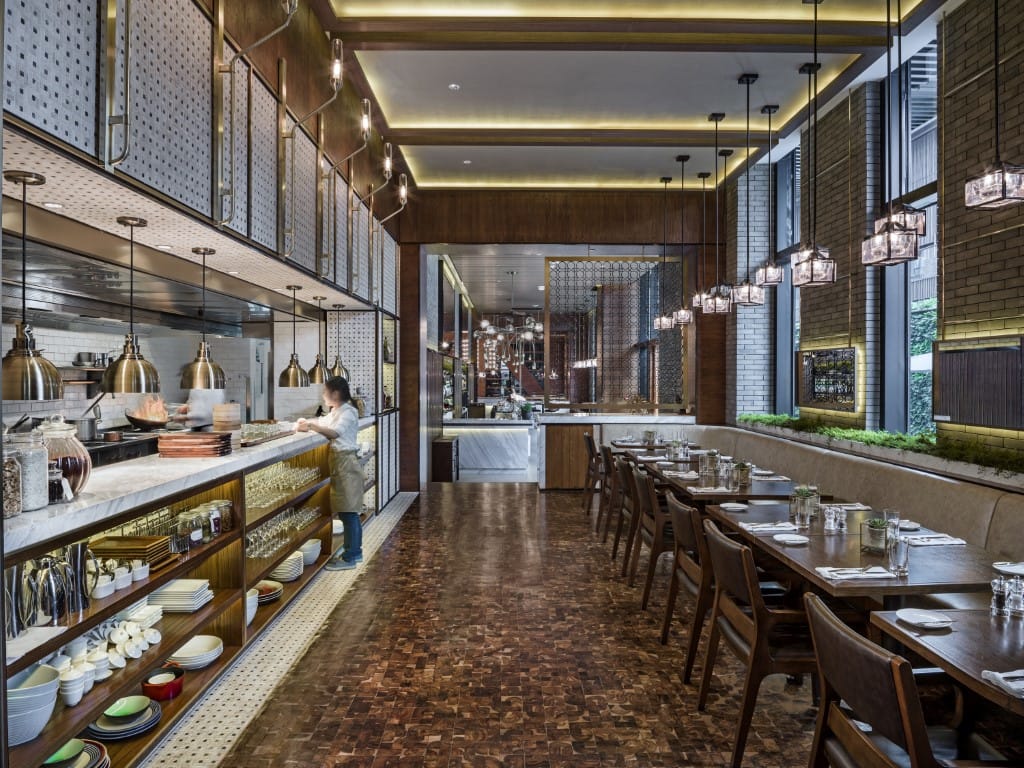 Water Conservation at The Temple House
The Temple House restaurants and EAST Hong Kong installed water economisers on all water taps and a LEED-CI standard water saving dish-washing machine to minimise water usage.
At The Temple House, The Opposite House and The Middle House, higher flow-rate kitchen faucets were replaced with faucet aerators to decrease water usage, collectively reducing water consumption by over 3,250m3.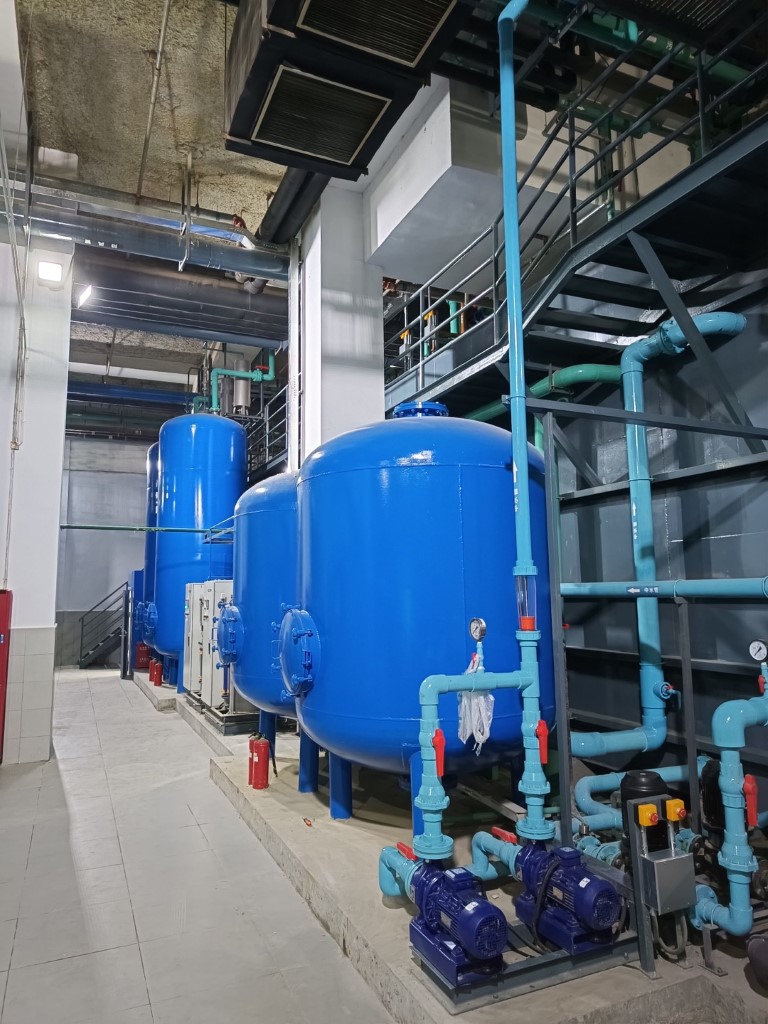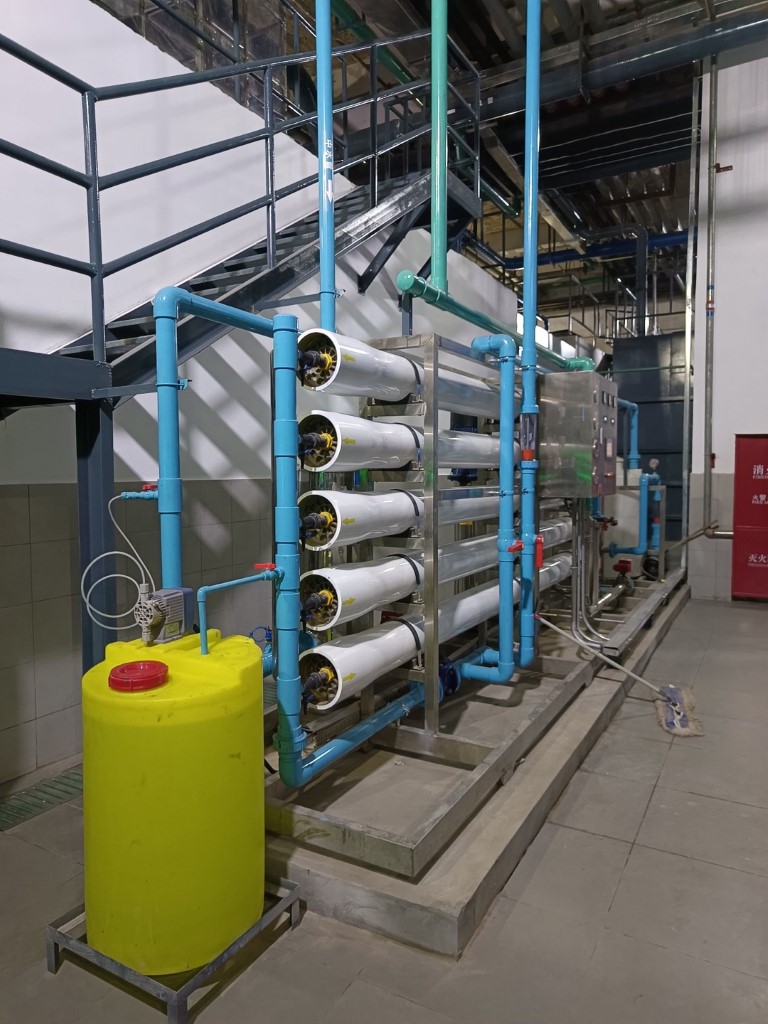 Rainwater Recycling at INDIGO
INDIGO's existing grey water system collects high-quality wastewater and rainwater to make grey water for toilet flushing and greenery irrigation. Cutting-edge treatment technology can effectively treat sewage water, allowing it to reach grey water or even pure water standards for use in cooling towers. In 2022, INDIGO built a sewage water recycling system, further improving our water savings and reducing wastewater discharged into the municipal pipework system. When operating, the system will have the capacity to save up to 85,000 m3 of water per year.
Water Categorisation and Sub-metering Efforts at our Chinese Mainland Portfolio
In 2022, our Chinese Mainland portfolio completed the water sub-metering installation project. By breaking down landlord water consumption into specific categories, such as air conditioning, water features, bathroom faucets, cleaning and others, we gain increased visibility on water consumption patterns and system demands. This allows us to optimise water usage and strengthen our efforts to create better water stewardship.