The COVID-19 pandemic has brought about a surge in single-use plastic tableware and packaging around the world, including all the communities in which we operate. In Hong Kong, the government also announced plans to bring forward a ban on single-use plastic tableware. The first phase of this measure may be in force as early as the last quarter of 2023. In 2022, we continue to expand initiatives to promote reuse and recycling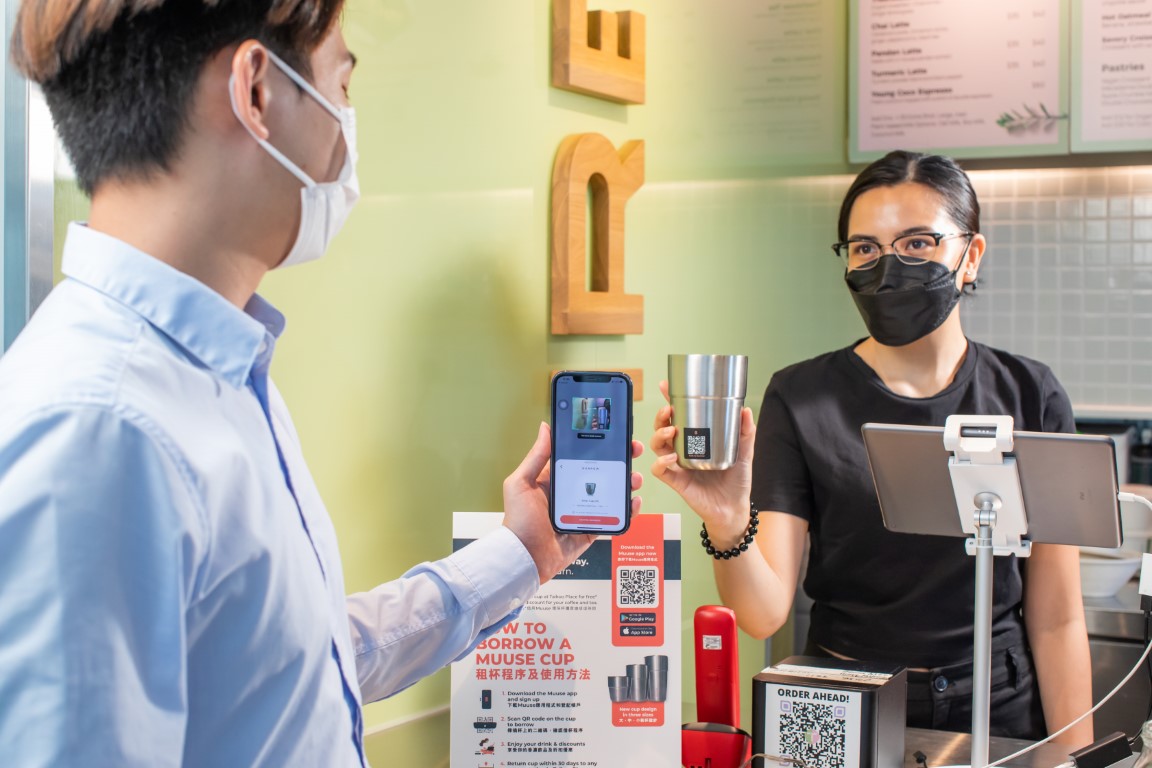 Smart Reusable Cup System at Taikoo Place
In 2020, Swire Properties piloted Hong Kong's first smart reusable cup network at Taikoo Place. While the initiative took a brief hiatus in parts of 2022 due to the fifth wave of COVID-19, we relaunched it in August with a more durable cup design, a new range of three different cup sizes and an expanded network of 11 participating cafe partners and tenants. We also began washing and sanitising the cups at one of our F&B tenant's kitchens, fully "closing the loop" within Taikoo Place.
Use of the system involves customers asking for the cup when placing an order, then returning the cup and lid to any of the five return stations at Taikoo Place. In December, we organised a Reusable Cup Day event in partnership with a participating tenant. Close to 150 beverages were served in Muuse reusable cups or the customers' own cups only. The event attracted more customers to join our reuse journey and was a successful experiment in gauging customers' willingness to patronise a café that only uses reusable cups. Since the programme's launch, we have prevented the disposal of over 16800 single-use coffee cups.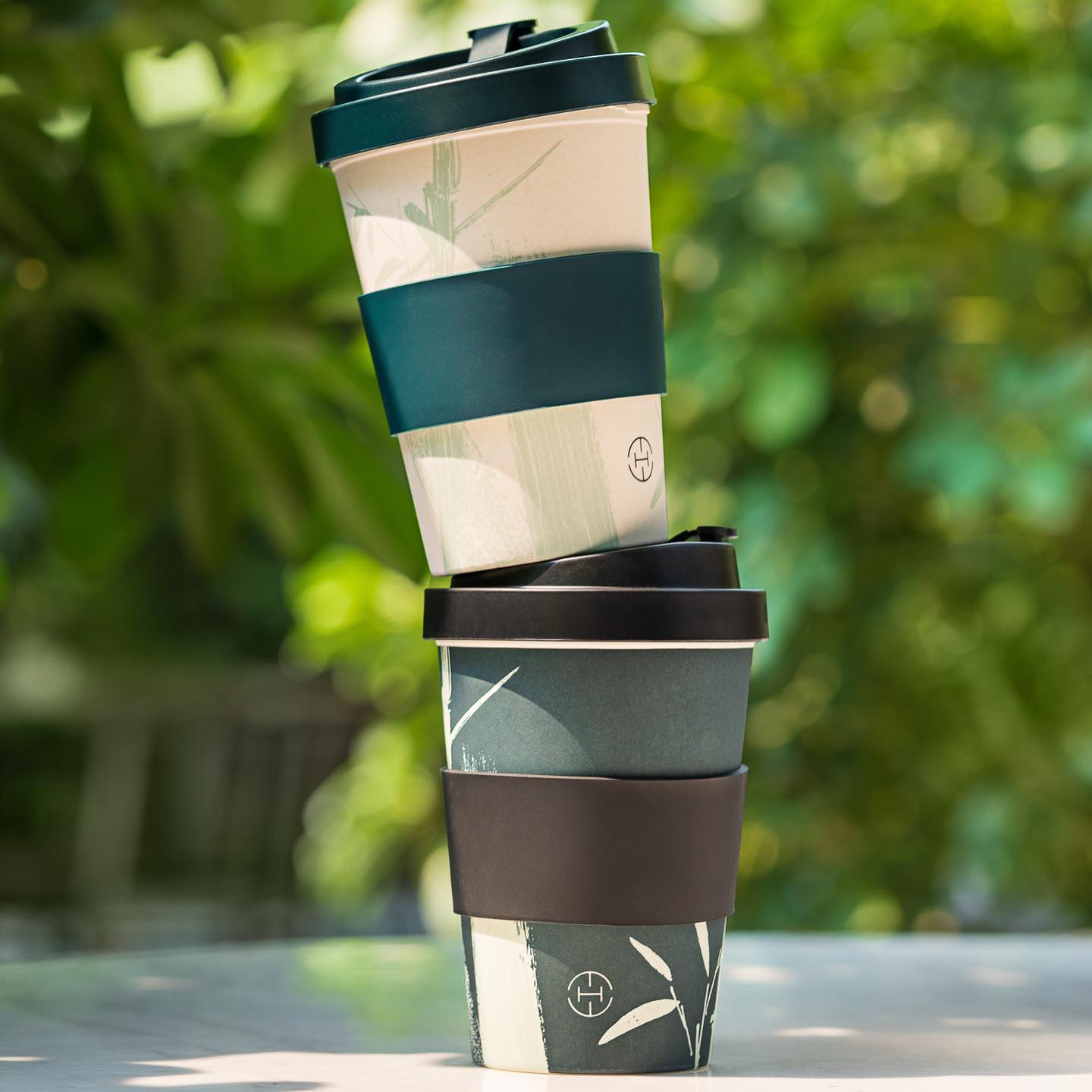 Eco Coffee Cups at Swire Hotels
At The Temple House, EAST Beijing, and EAST Hong Kong, coffee drinkers now have the option of purchasing their drinks in a reusable cup instead of a disposable one. The Eco-cup reduces cost and waste and saves customers, money – when reusing the Eco-cup at the restaurant, they receive a discount on their drink purchase.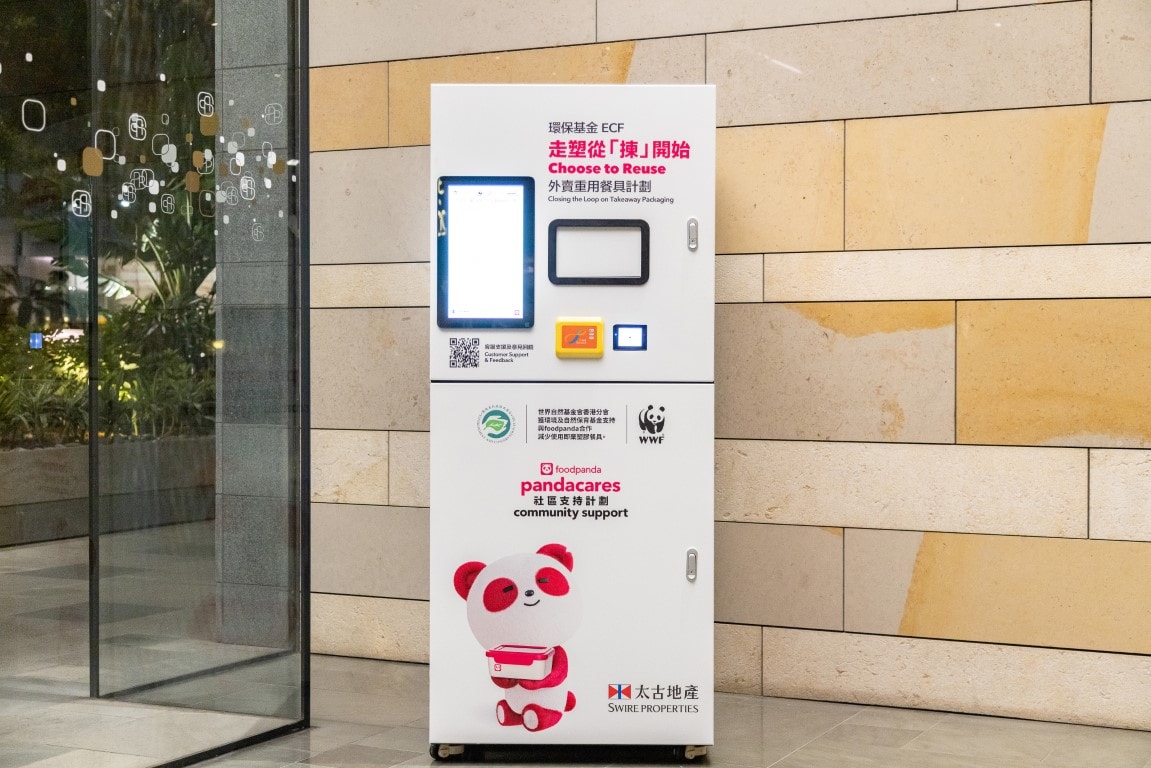 Reusable Food Containers at Pacific Place
In October 2022, we began supporting the city's first-ever closed-loop reusable packaging pilot programme, an initiative launched jointly by a food delivery platform and WWF-Hong Kong, an environmental NGO, with funding from the Hong Kong government's Environment and Conservation Fund. A return machine was placed at One Pacific Place to collect used containers that were then sanitised and recirculated to the programme's restaurant partners.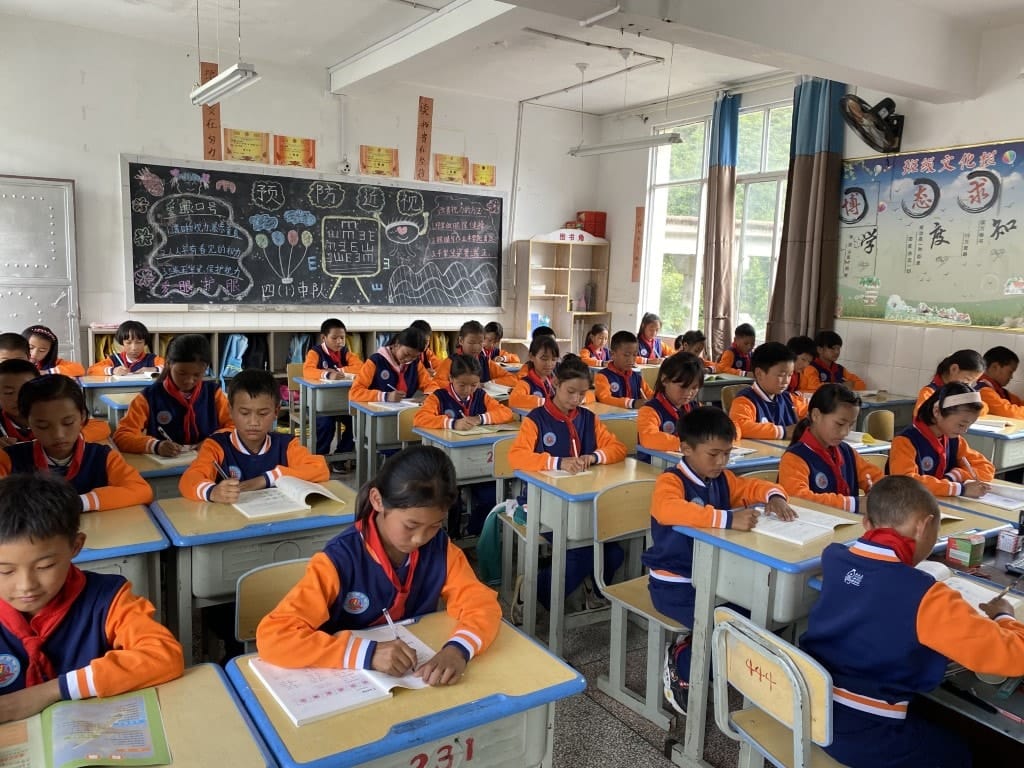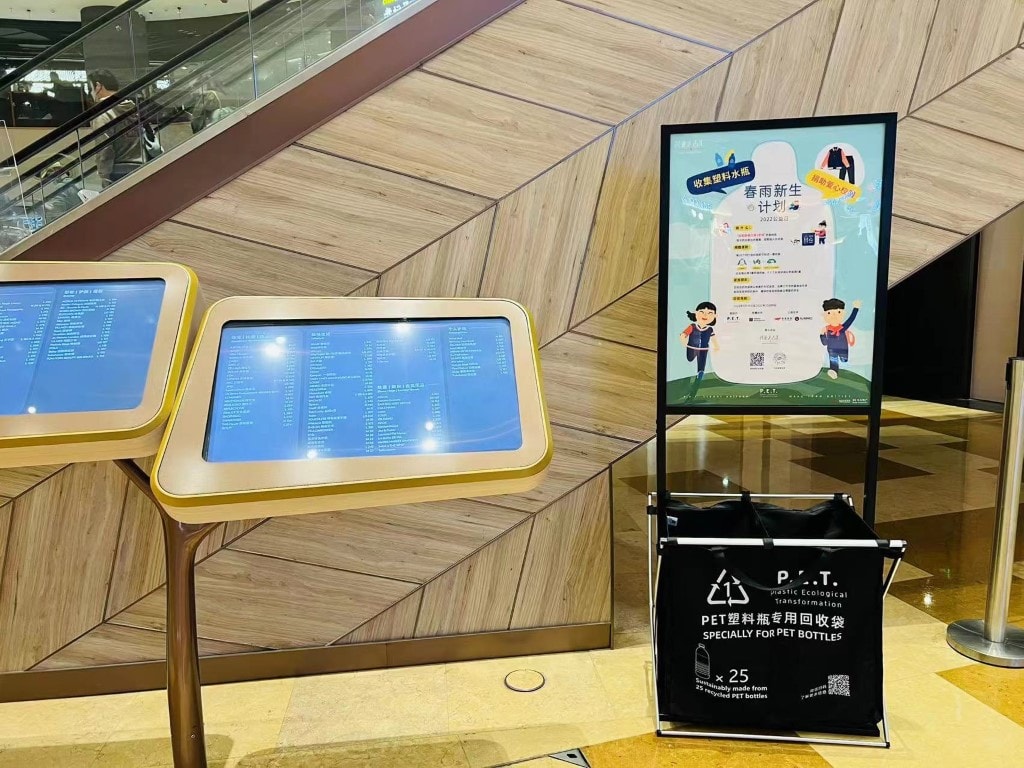 Our Shanghai Malls Transform Plastic Bottles into School Uniforms
Taikoo Li Qiantan and HKRI Taikoo Hui both have strong plastic bottle collection programmes. The malls gave these collected bottles a new lease on life as school uniforms. After opening in late 2021, Taikoo Li Qiantan began collecting PET bottles. In 2022, 1.7 tonnes of these bottles were recycled into 500 sets of elementary school uniforms which were then donated to schools in mountainous areas via a charity.
Meanwhile, in September and October 2022, HKRI Taikoo Hui initiated a month-long plastic bottle recycling programme in partnership with several environmental charities. Recycling bins were set up in the mall, with the collected bottles processed into school uniforms which were again donated to schools in less economically developed areas.