Financial Performance
Underlying Profit | Dividends | Gearing Ratio and Credit Rating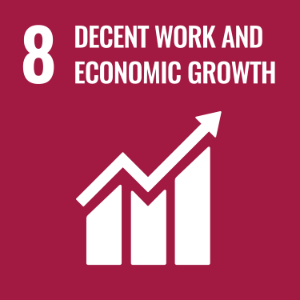 Green Financing
Green Bonds
2020 KPI
Review, develop and issue Swire Properties' first green bond
Progress Updates in 2020
As at the end of 2020, approximately 30% of our current bond and loan facilities came from green financing. Our first green bond was issued in January 2018 and raised US$500 million for green projects. We launched four more green bonds in 2020. Our Green Finance Report was published in December 2020.
In 2020, we converted two existing loans into sustainability-linked loans and secured another HK$1 billion sustainability-linked loan. These loans have interest rates indexed against improvements in the Company's year-on-year ESG performance.
In August 2020, we secured a five-year HK$1 billion green loan facility which will fund ongoing green building developments and allow us to adopt technologies that will save energy and water and reduce waste.
Internal Fund
2020 KPI
Participate in the Swire Pacific SD Fund
Progress Updates in 2020
Two innovative pilot projects related to waste management and energy efficiency have received funding approval and are currently being implemented.
Corporate Governance
Whistleblowing Policy
2020 KPI
Follow best practice whistleblowing policy
Anti-bribery and Anti-corruption
2020 KPI
Annual bribery and corruption risk review by the Executive Committee ("EXCOM")
Progress Updates in 2020
An anti-bribery questionnaire covering the 2020 reporting period has been submitted to EXCOM for review.
Responsible Investment
2020 KPI
Incorporate SD criteria into our investment assessment process
Progress Updates in 2020
In Hong Kong, we developed and adopted a new due diligence checklist with SD criteria to underpin more structured and systematic processes for responsible investment.
Executive Compensation
2020 KPI
Continually review executive compensation through the Remuneration Committee
Progress Updates in 2020
The Remuneration Committee continually reviews executive compensation.
We have established corporate SD performance metrics that are linked to the Chief Executive's variable compensation for 2021. The metrics include performance targets for health and safety, and energy management.
Risk Management
ERM System
2020 KPI
Review ERM System, including corporate risk identification, review and mitigation processes
Progress Updates in 2020
We completed the update of our Corporate Risk Register to incorporate additional SD-related risks and integrate SD factors into our corporate risk analysis.
2020 KPI
Integrate SD factors into corporate risk analysis
Progress Updates in 2020
Any SD-related risks identified in future materiality assessments will be considered and integrated into our Corporate Risk Register, if deemed appropriate.
Business Recovery Plan ("BRP")
2020 KPI
Conduct a BRP drill exercise once every two years or on an as-needed basis
Progress Updates in 2020
A BRP drill was conducted in 2019 and a business recovery team training workshop for alternate team members was conducted in 2020.
2020 KPI
Ensure all portfolios have local crisis response plans in place
Progress Updates in 2020
A cyber incident simulation exercise was conducted for members of our incident response team.
Local crisis response plans are in place for all portfolios.
Disclosure and Reporting
Disclosure Benchmarks and SD Indices
2020 KPI
Disclose SD information in accordance with requirements of relevant major global sustainability benchmarks
Investor Relations
Direct
2020 KPI
Meet regularly with investors specialising in Environmental, Social and Governance ("ESG") investments
Progress Updates in 2020
With in-person events being cancelled for much of 2020, we instead arranged a webinar in June 2020 for more than 60 investors and analysts. Senior management provided updates on SD 2030 and sustainability-related achievements.
Indirect
2020 KPI
Actively participate in investor-led ESG platforms
Progress Updates in 2020
We continued to participate in investor-led platforms, such as GRESB, from which we received a five-star rating.